How To: Pair an ANT+ Power Meter
---
Pairing your PowerTap
1. Open the TrainerRoad app and go to the Devices tab
You will see this screen: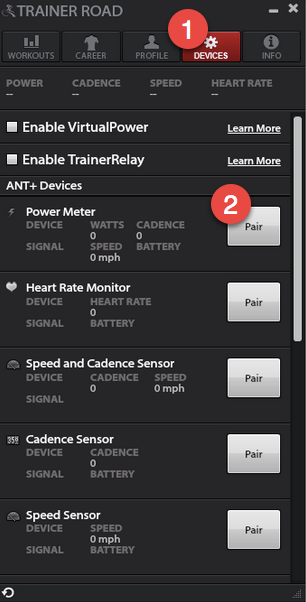 Are you seeing "ANT Channel Error" instead? Make sure your ANT+ is setup properly.
2. Select Pair next to Power Meter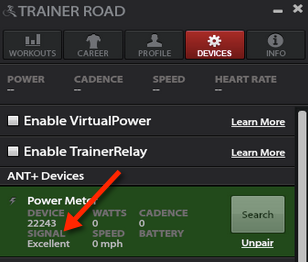 Make sure that the signal is displaying as either "Good" or "Excellent". Anything less might give you odd data when TrainerRoad is straining to pick up the signal. 
3. Make sure that 'Enable VirtualPower' is UN-checked
If VirtualPower is enabled, TrainerRoad will ignore readings from power meters and derive power from speed readings. Un-check the box pictured below.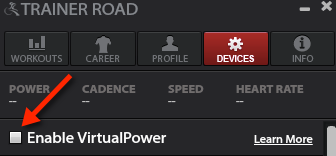 You're now ready to ride!