This article is intended to troubleshoot log-in problems to the website.
Are you unable to log into the Desktop application? Troubleshoot desktop login problems.
Password/Username
An incorrectly input username or password are the two most common reasons behind a user's inability to log in. First, make sure there aren't any typos in your username and password.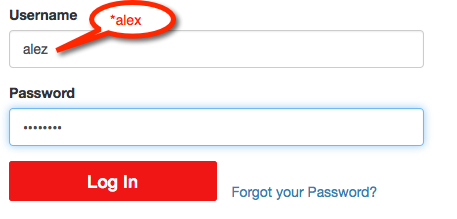 If you forgot your password, you can reset your password by following these instructions.
TrainerRoad Keeps Asking me to Log in
This is due to an old SSL cert being cached. The symptom is that you keep getting asked to log in with Internet Explorer, but Chrome and Firefox work.
This problem can usually be fixed in one of two steps.
1) Clear SSL Certificate Cache (Windows Only)
Note: Microsoft Edge does not have the option to clear the SSL Cache. If you're experiencing log-in problems within Edge, you may need to open Internet Explorer, and follow the below instructions on clearing the SSL Cache:
Try clearing your SSL cache if clearing your cookies didn't do the trick. Here's how to clear your SSL cache:
1.  Open Internet Explorer.
2.  Go to -> Internet Options -> Content Tab.
3.  Click "Clear SSL State".
4.  Close your browser and reopen it.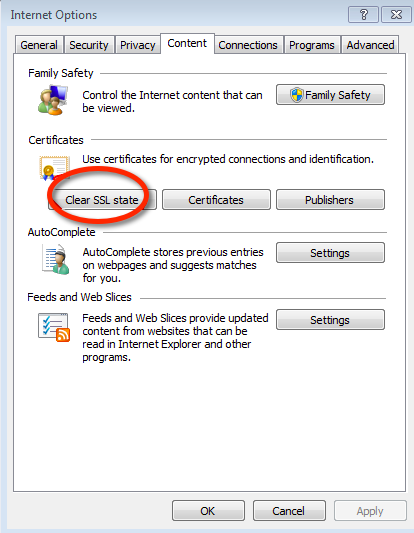 2) Turn off Proxy Server (Windows Only)
1.  Open Internet Explorer
2.  Go to Internet Options -> Connections Tab -> Lan Settings
3.  Uncheck "Use a proxy server for your LAN"
4.  Uncheck "Automatically detect settings"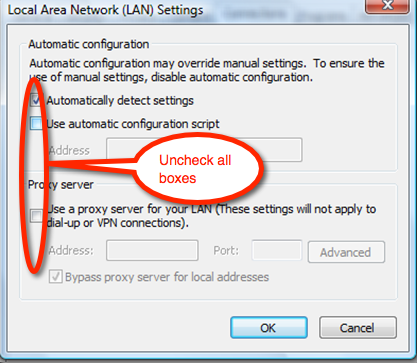 Work Computer
Are you trying to log in from a work computer? Are you trying to log in from your office? There is a chance that your company's proxy or firewall settings are blocking access to the TrainerRoad site. See if you can log in from home.
Still Unable to Log in?
Our support team is here to help!
Shoot us an an email at support@trainerroad.com.