This article will show you how to set up TrainerRoad to record your heart-rate readings. This process applies whether you have your workout type set to Heart Rate or Power/VirtualPower.
Do I have Bluetooth Smart?
Make sure you have everything you need for Bluetooth Smart connectivity with TrainerRoad.
---
Pairing a Bluetooth Smart Heart-Rate Monitor
Go to the Devices tab in the app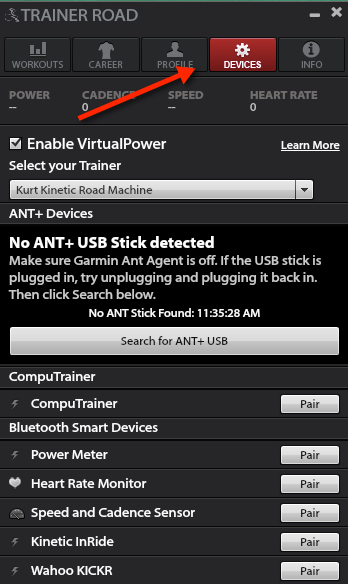 Scroll down to the section for Bluetooth devices.
Click "Pair"
TrainerRoad will look for the HR monitor

Wait for TR to find the HR monitor.
Your HR monitor is now paired!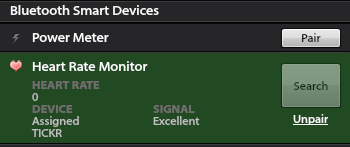 The search box will turn green and display your current heart rate once the device is paired.
---
Troubleshooting
TrainerRoad not finding your heart rate monitor?
1. Make sure you're wearing your HR monitor properly.
2. Wet the strap sensors to ensure a proper connection.
3. Replace HR strap's batteries.
If your having problems with your Bluetooth, check out this article on troubleshooting Bluetooth