For now, team administrators are the only members of a team that can add new workouts to the team's workout library. If you'd like to make a team member an admin, follow these steps.
Managing Team Administrators
Step 1: Go to the section labeled "Administration"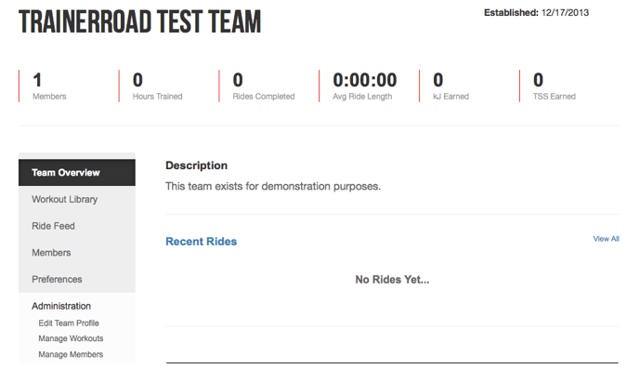 Here is a close-up view of the Admin section: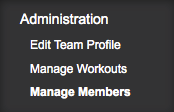 Step 2: Select "Manage Members"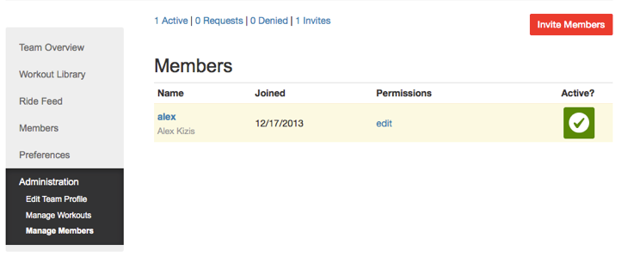 This will display a list of your members and their status under the "Permissions" column. The screenshot below illustrates that the member is not yet an admin of this team.
Step 3: Select "Edit"

Step 4: Check the "Admin" box and "Save Changes"

The member will now show up as an Admin in the "Members" list.

Team Administrator Abilities
Can manage team members
Can manage team administrators
Access to team's account settings
Can add and share custom-created workouts with team