We're proud to offer our members the option to use PayPal as a payment option! This is a great alternative to credit cards for members more comfortable with PayPal and/or members outside the United States that would otherwise get hit with foreign-transaction fees.
New members can elect to sign up with PayPal, and any existing members are welcome to switch their payment method over to PayPal at any time. This article will show you how to do so!
Switching from Credit Card to PayPal*
As an existing member, you'll need to log into your online TrainerRoad account, and go to your Account Information page, and select "Change Payment Method".
Then, select the PayPal option.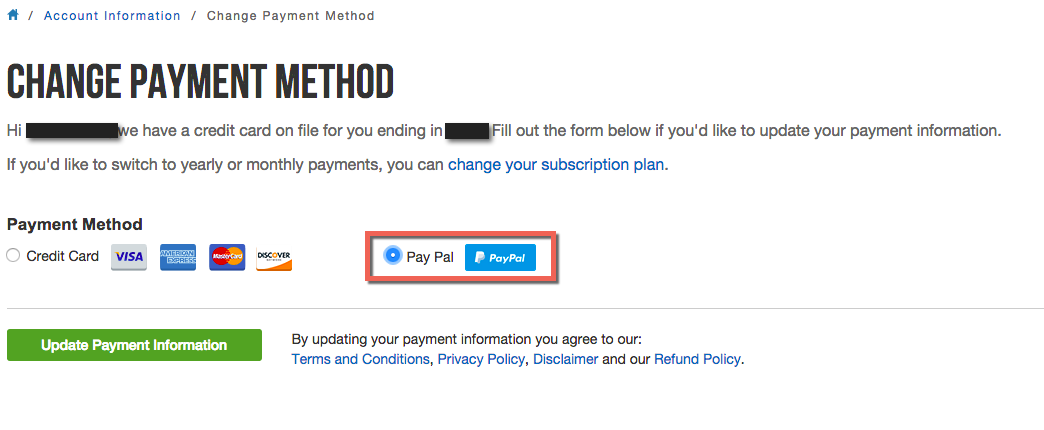 You'll then be prompted to input your PayPal credentials and accept their terms of agreement.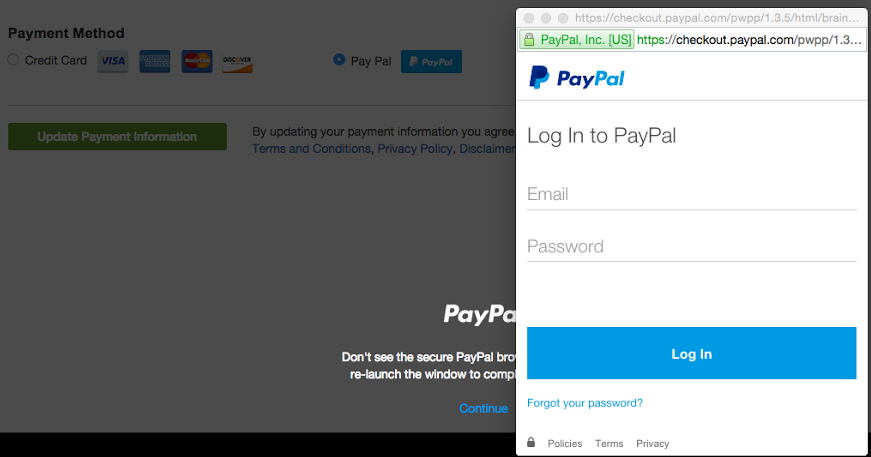 That's it! Your TrainerRoad account is now attached to PayPal. This calls for a celebratory workout!