Many TrainerRoad workouts have Instructional Text, but some don't.
Instructional Text is enabled by default, but you can also disable this feature from within "Settings". You may wish to check your settings and ensure Workout Text is set to be shown.
Manage Workout Text Settings
To enable/disable this feature, go to your "Settings" in the TrainerRoad app and toggle the box that says "Show Instructional Text".
How to Determine if Your Workout has Instructional Text
There are over 1,000+ workouts in our Workout Library. Not every workout will contain Instructional Text. If you prefer the Instructional Text experience, you can check to see if your workout offers instructional text prior to loading it.
Mobile:
Select your workout and scroll to the bottom of the Workout Details page. If you see "In-Ride Instructions" with a checkmark, there will be Instructional Text for it. If there's nothing listed, it won't have Instructional Text.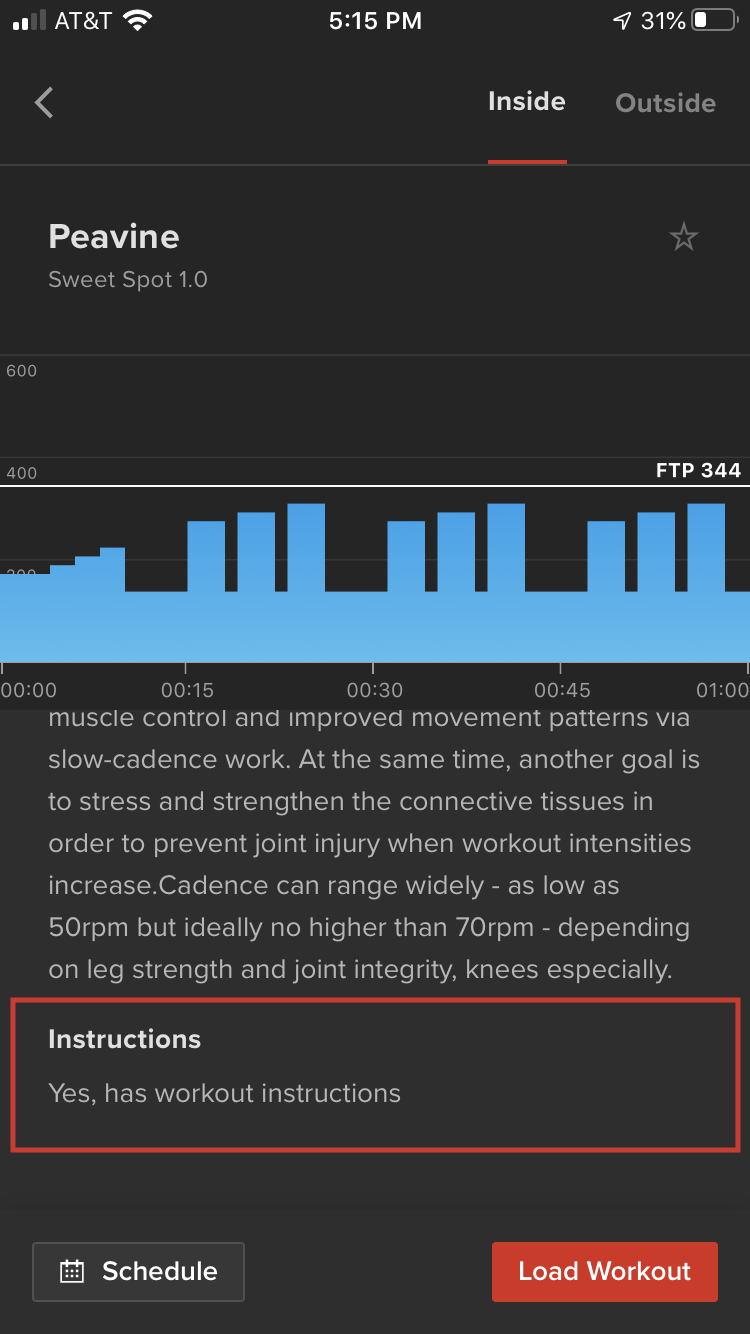 Desktop:
You can verify if your workout has Instructional Text from the summary of a workout.