Having multiple, overlapping training plans is not conducive to effective training, and it can be confusing to know which workout for the day you should complete.
TrainerRoad detects if you've inadvertently added an overlapping plan to the calendar. We also prevent plan overlap for all newly created plans.
If you're seeing a notification that you have an overlapping plan, you'll need to adjust the start date of your training plan in order to proceed.

How to Fix an Overlapping Plan
Step 1. Take note of the date range for your first plan.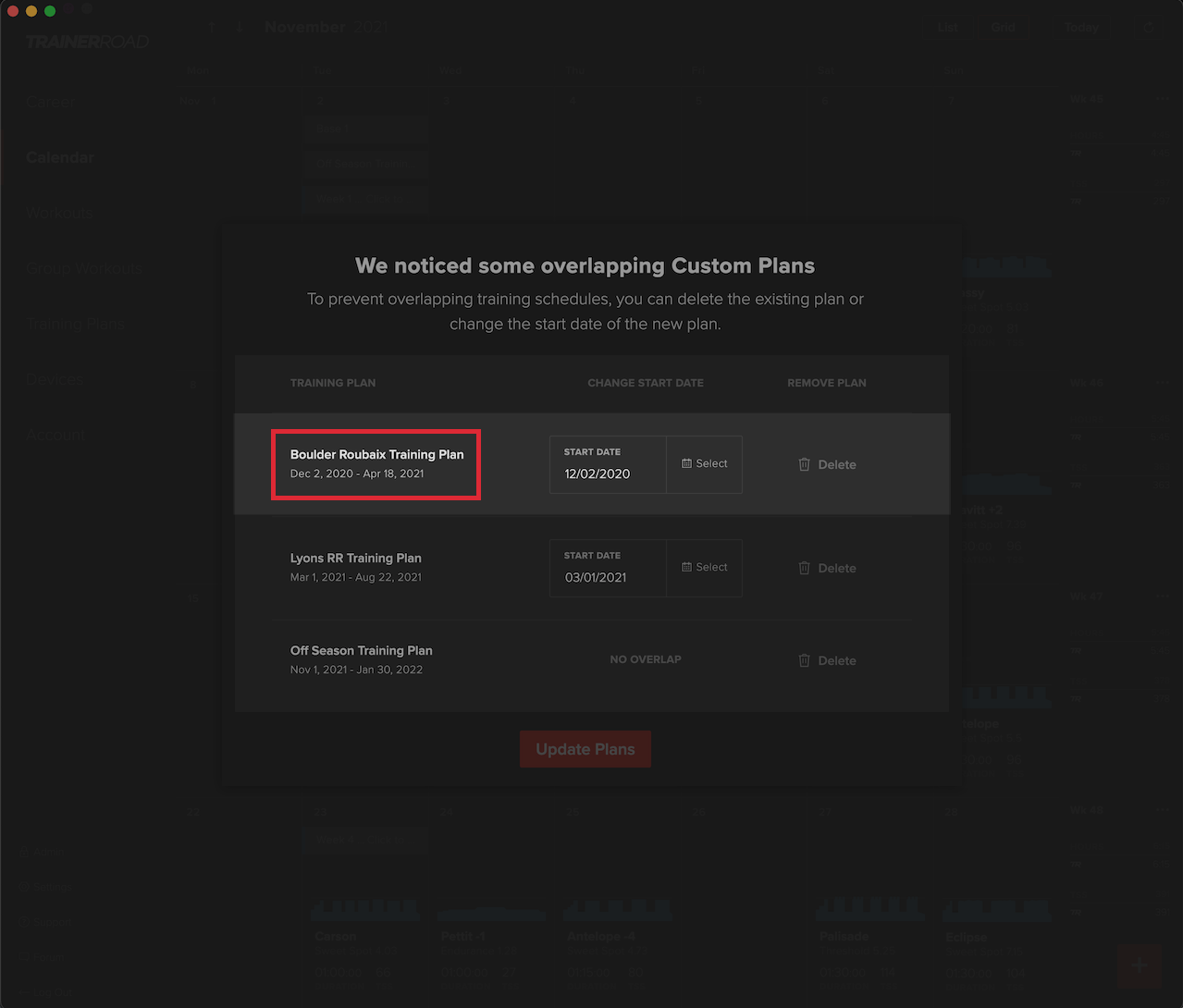 Step 2. Change the start date of plan 2 to be after the end date of plan 1.
You can also resolve a conflict by deleting a plan from this window.
Note: you will not receive a warning when deleting a plan. The plan is deleted immediately.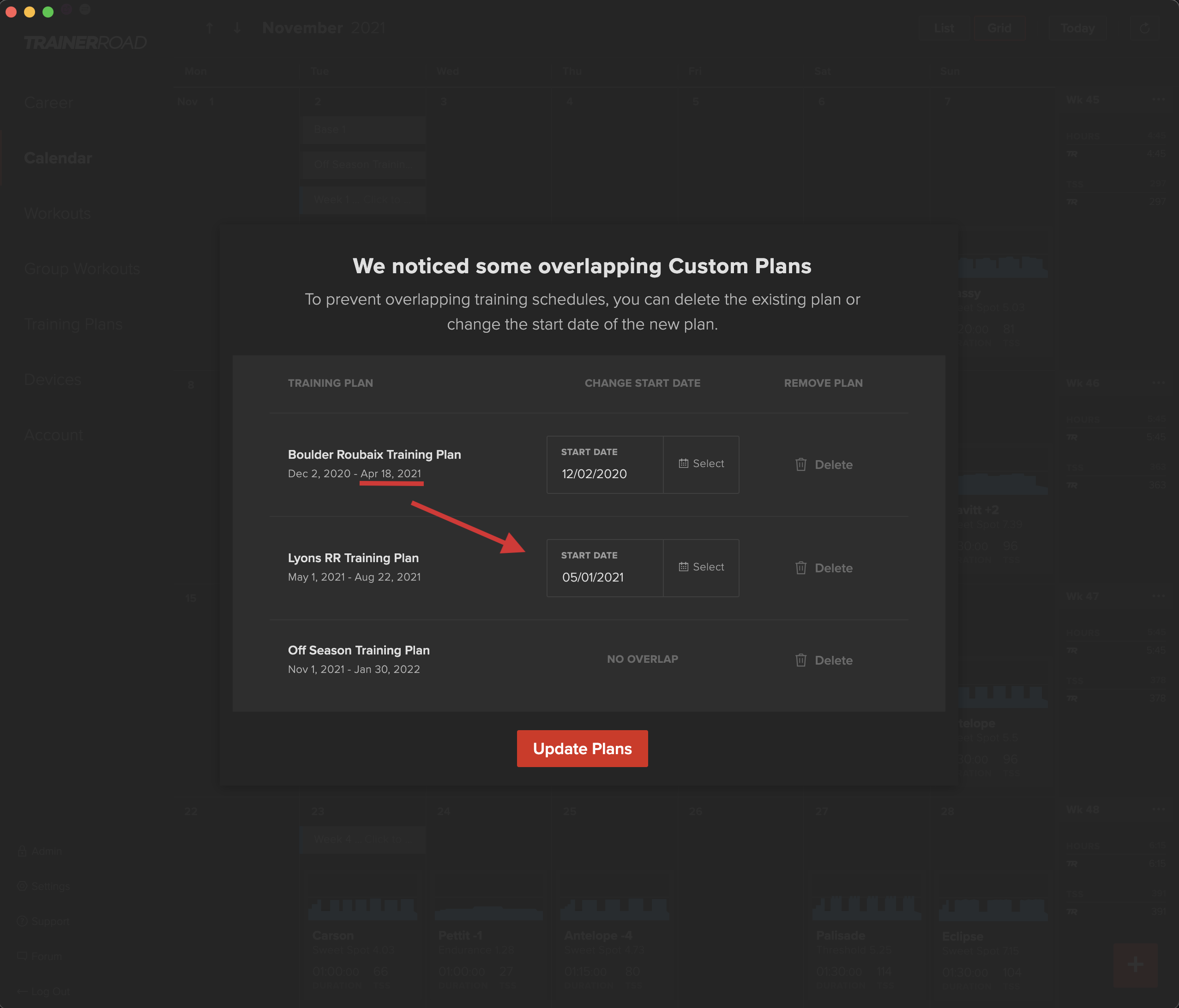 Step 3. Repeat the process for additional overlapping plans (if any).
Once overlapping plans have been fixed, the "Update Plans" button becomes clickable to proceed to your calendar.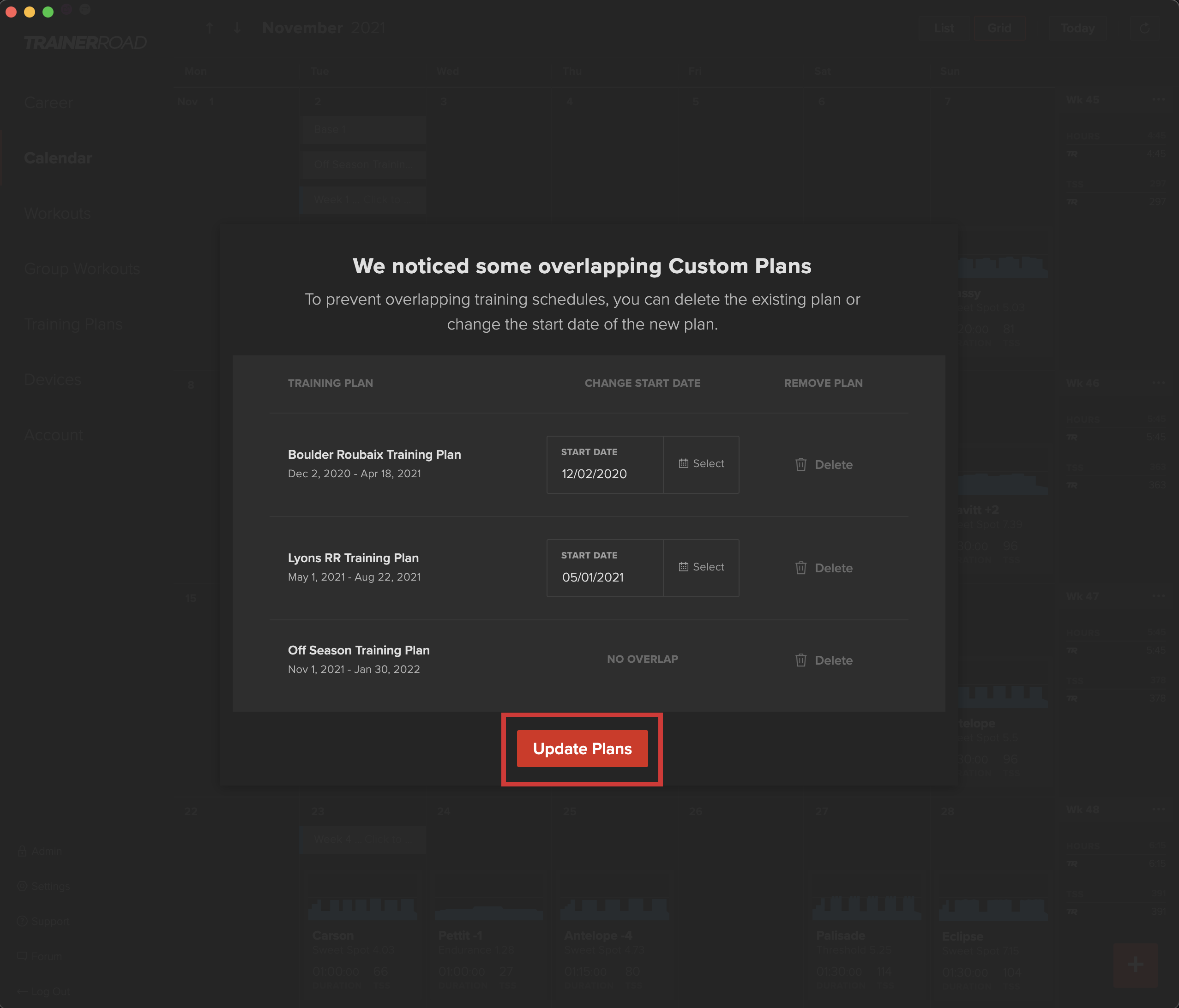 How to fix plan overlap while creating a new plan
While creating a new custom plan, your start date defaults to today's date. If you have an existing plan during this date range, you'll need to either delete your existing plan or adjust the new plan's start date to after the end date of your existing plan.
The error message will no longer appear once the conflict is resolved.
Note: if you no longer want the existing plan, you can delete it from this page.