IMPORTANT NOTE:
Kinetic has released a newer version of the inRide which is not compatible with the Legacy (AIR) app. This is referred to as the "inRide 2".
---
The Kurt Kinetic inRide is a power meter that attaches to any Kurt Kinetic fluid trainer. The inRide will not work with other trainers.
The inRide uses Bluetooth Smart (4.0) communication protocol. Learn more about Bluetooth Smart and TrainerRoad.
How to Pair Your inRide with TrainerRoad
1. Open the TrainerRoad application and go to the Devices tab.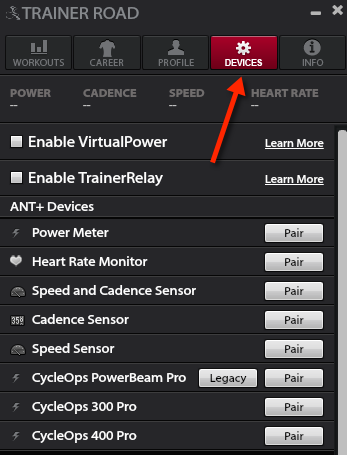 2. Scroll down to the list of Bluetooth devices, and click the "Pair" button next to inRide.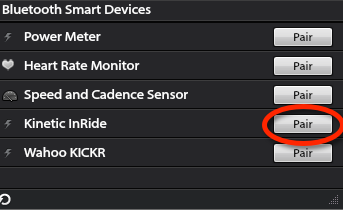 3. Wait for your inRide to pair with TrainerRoad.
"Searching for device" will be displayed until the power meter is found. You may need to pedal in order to "wake up" the inRide.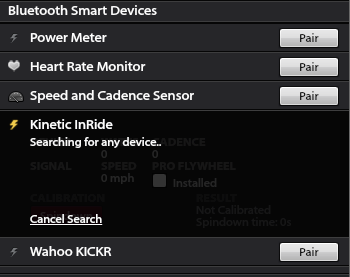 4. Your inRide is Now Paired!
The pairing box will turn green once your inRide is paired with TrainerRoad.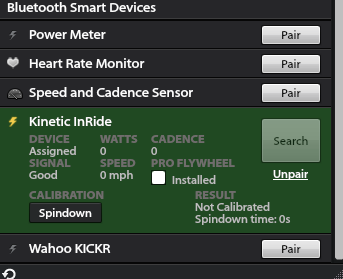 5. Performing a Spindown Calibration
Performing a spindown calibration ensures that your power readings are accurate. We recommend doing a spindown before each ride after the rear tire has warmed up. Spin for five or so minutes to warm the tire, click the button that says "Spindown", and follow the on-screen instructions that will appear.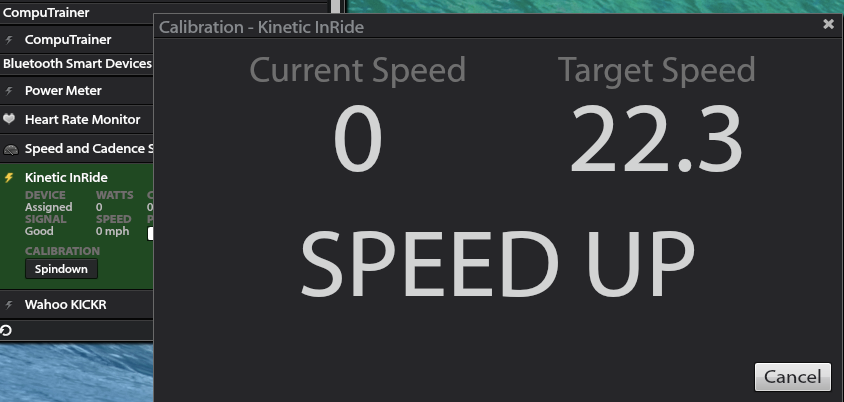 Pro Flywheel

Check the Pro Flywheel box if you have one installed on your trainer. Learn more about the Pro Flywheel.


Battery
The inRide will stay paired and "awake" while TrainerRoad is running. To save battery life, close TrainerRoad after your workout or unpair the inRide.
---
Troubleshooting

If you're having problems pairing the inRide, it may not be working correctly. To reset the inRide, remove the battery and put it in backwards for at least three seconds. After this is done, put the battery back in the normal way and try to pair it again with TrainerRoad.