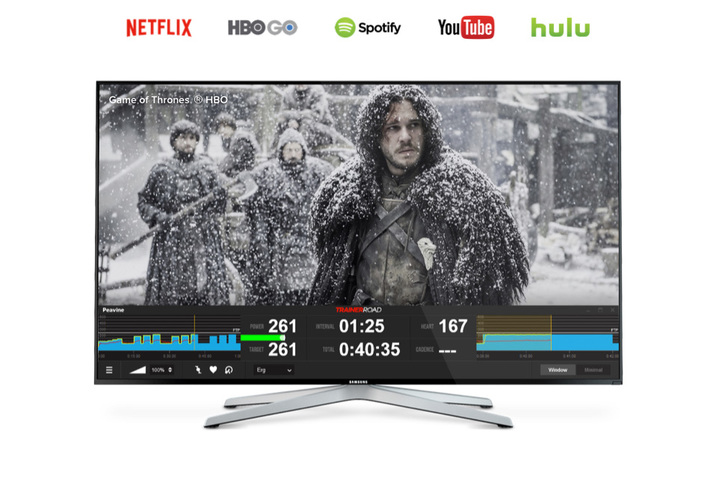 TrainerRoad lets you choose your own entertainment while you train. This means that you can do your workout while watching your favorite show on Netflix, catching a new film on HBO GO or jamming out to the hottest new playlists on Spotify. Whatever entertainment you'd like to use while you train, you can use it with TrainerRoad.  
By giving you the freedom to choose your own entertainment, we're able to focus on what we do best: making you a faster cyclist. Here's how to set up your entertainment before you start your workout.
You're welcome to user whatever entertainment you choose with any of our apps. However, with mobile apps, you'll need to play your entertainment on another screen. Here's how to use entertainment alongside TrainerRoad's desktop apps. 
Using TrainerRoad desktop app with Netflix, Hulu, or other media player
1. Open TrainerRoad and load your workout.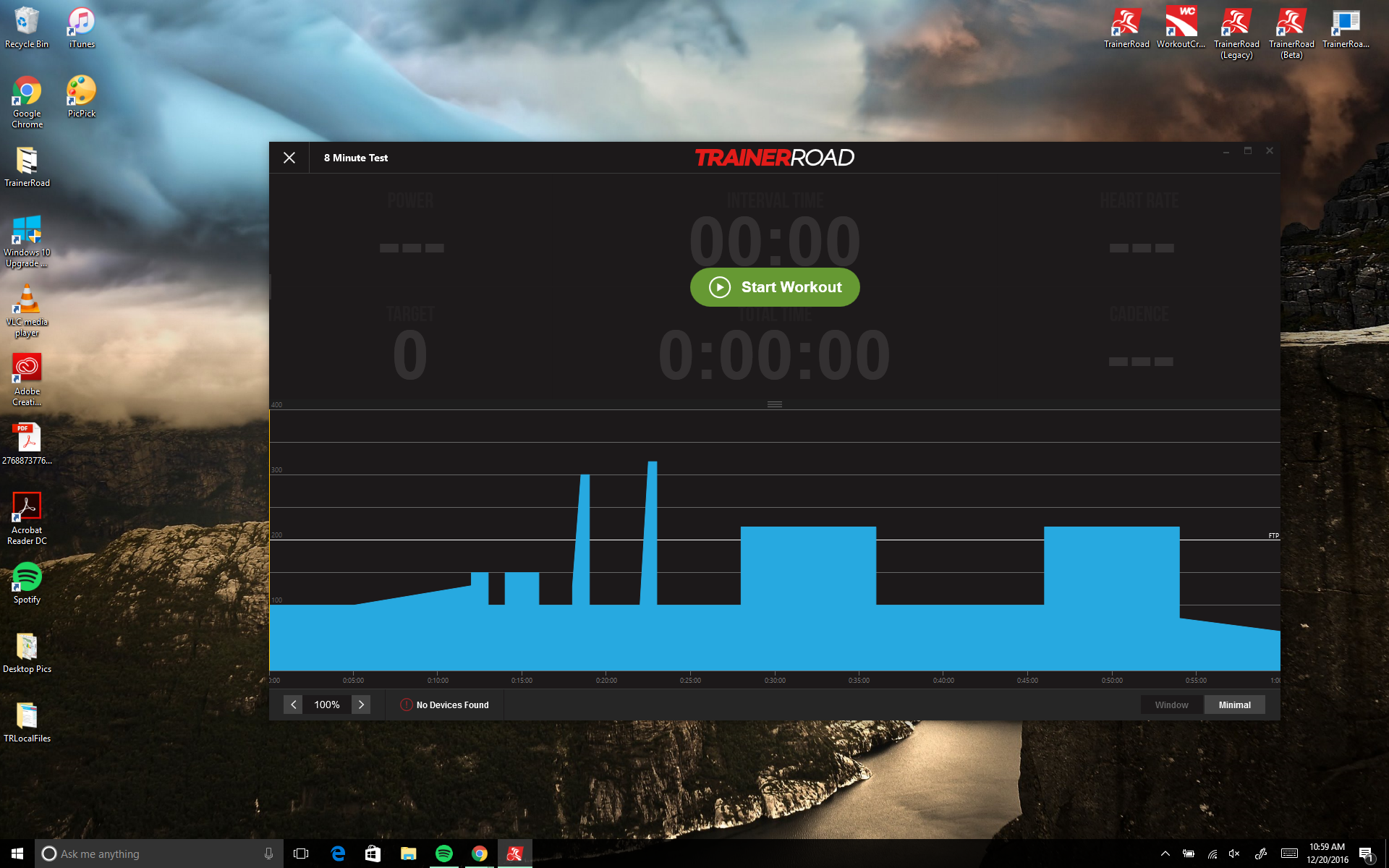 2. Open Netflix, Hulu, or other media player, and position the windows so you can see the video and workout.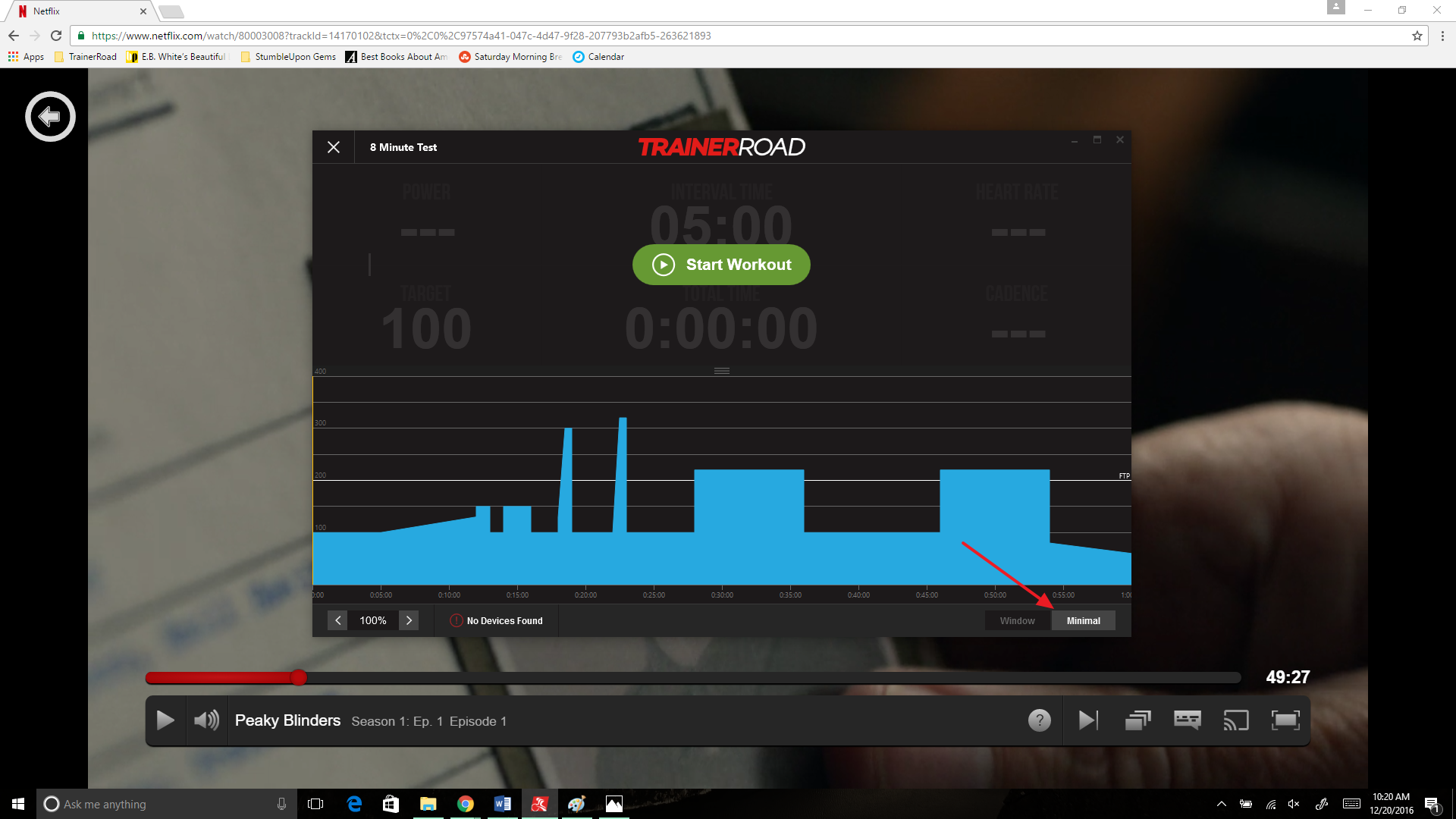 3. Place TrainerRoad in Minimal Mode.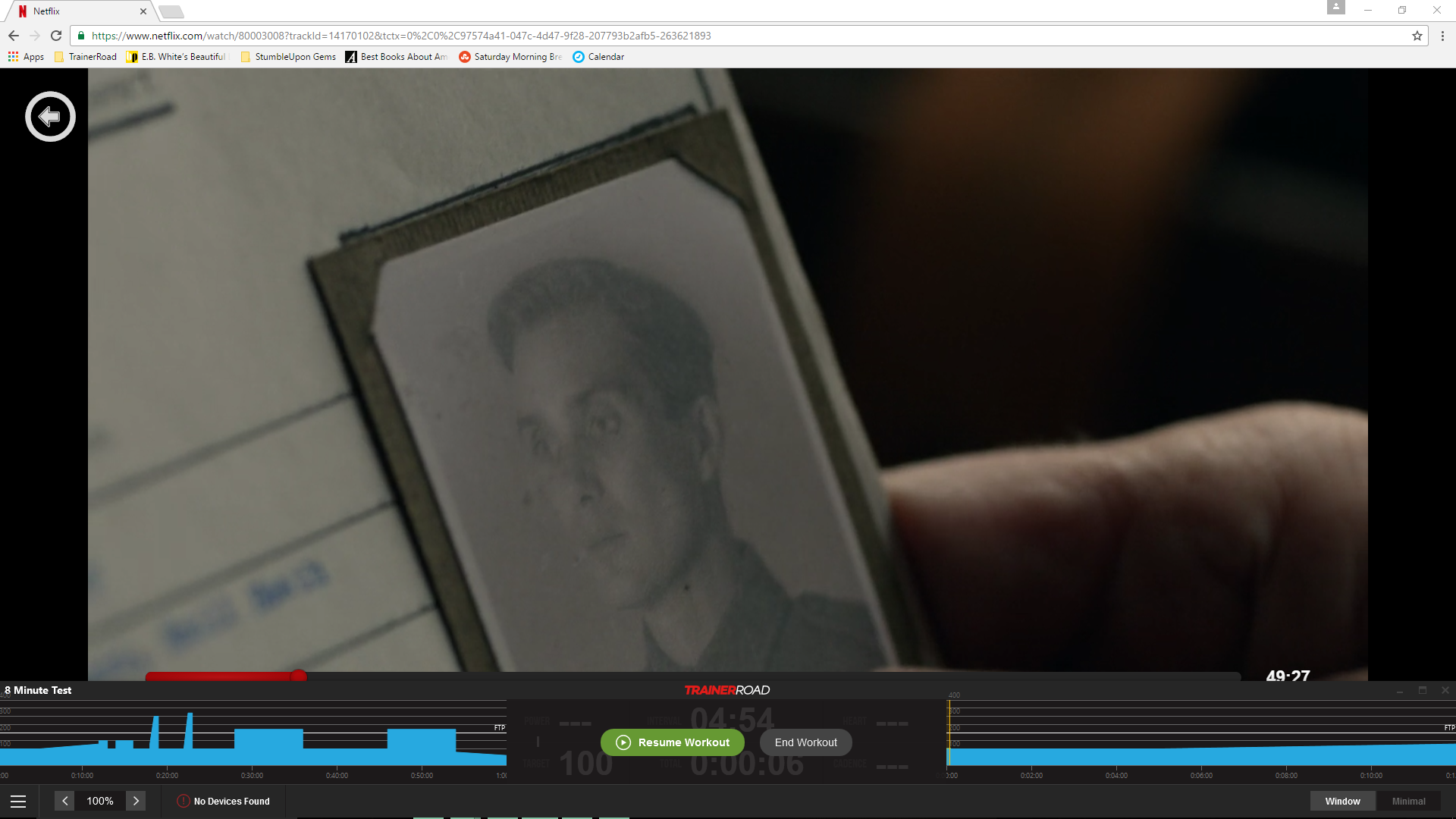 4. Place video in full screen mode by tapping the "f" key on your keyboard.  Hit play on the TrainerRoad screen and you're ready to go!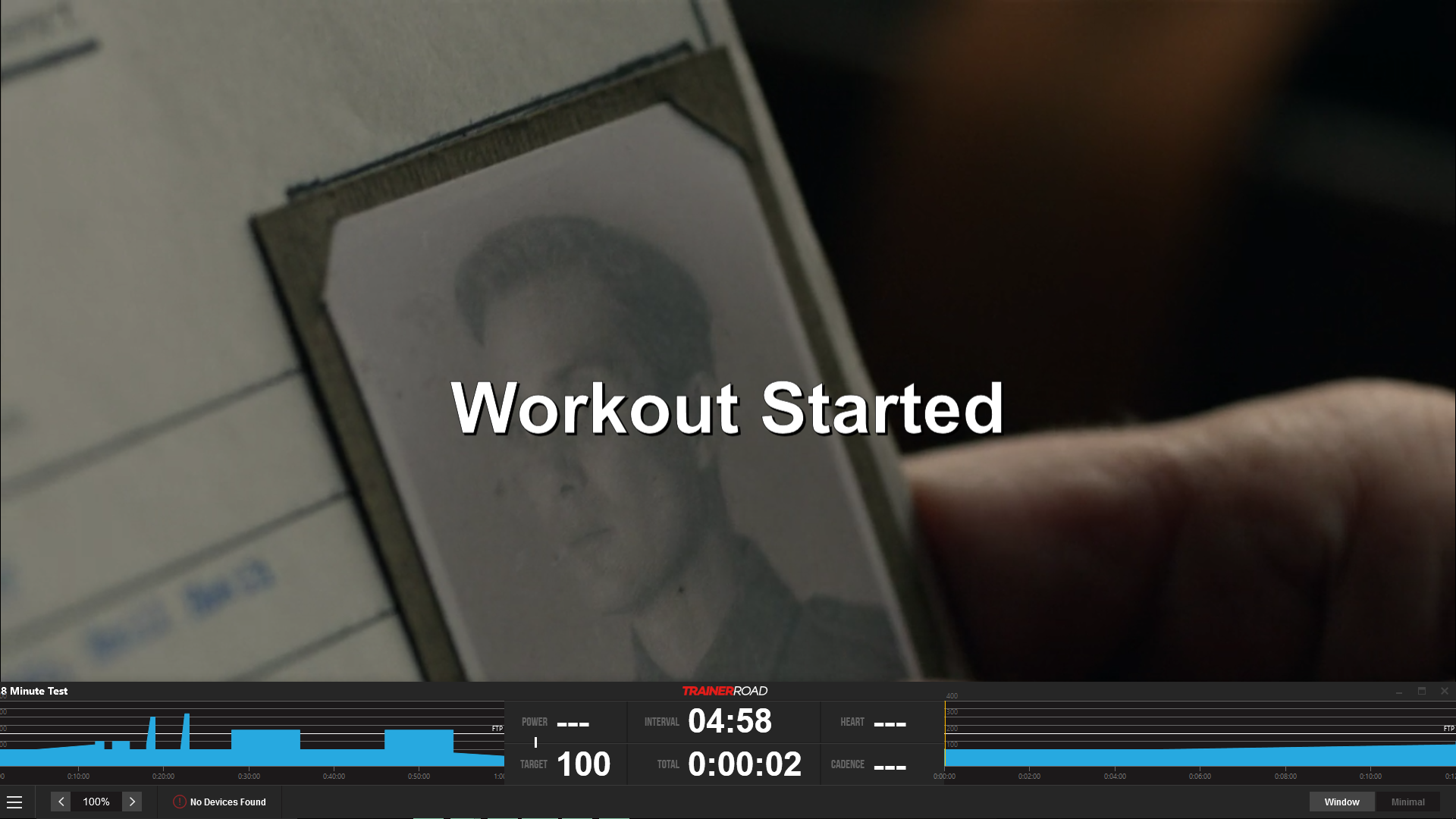 Using TrainerRoad with 3rd Party Videos
TrainerRoad offers a number of workouts that correspond and sync with videos created by third parties. You can drag and drop MP4-formatted videos into various workouts to add a new dimension to the way you train indoors.
1. Open up TrainerRoad and use the search bar to find the workout with the corresponding video.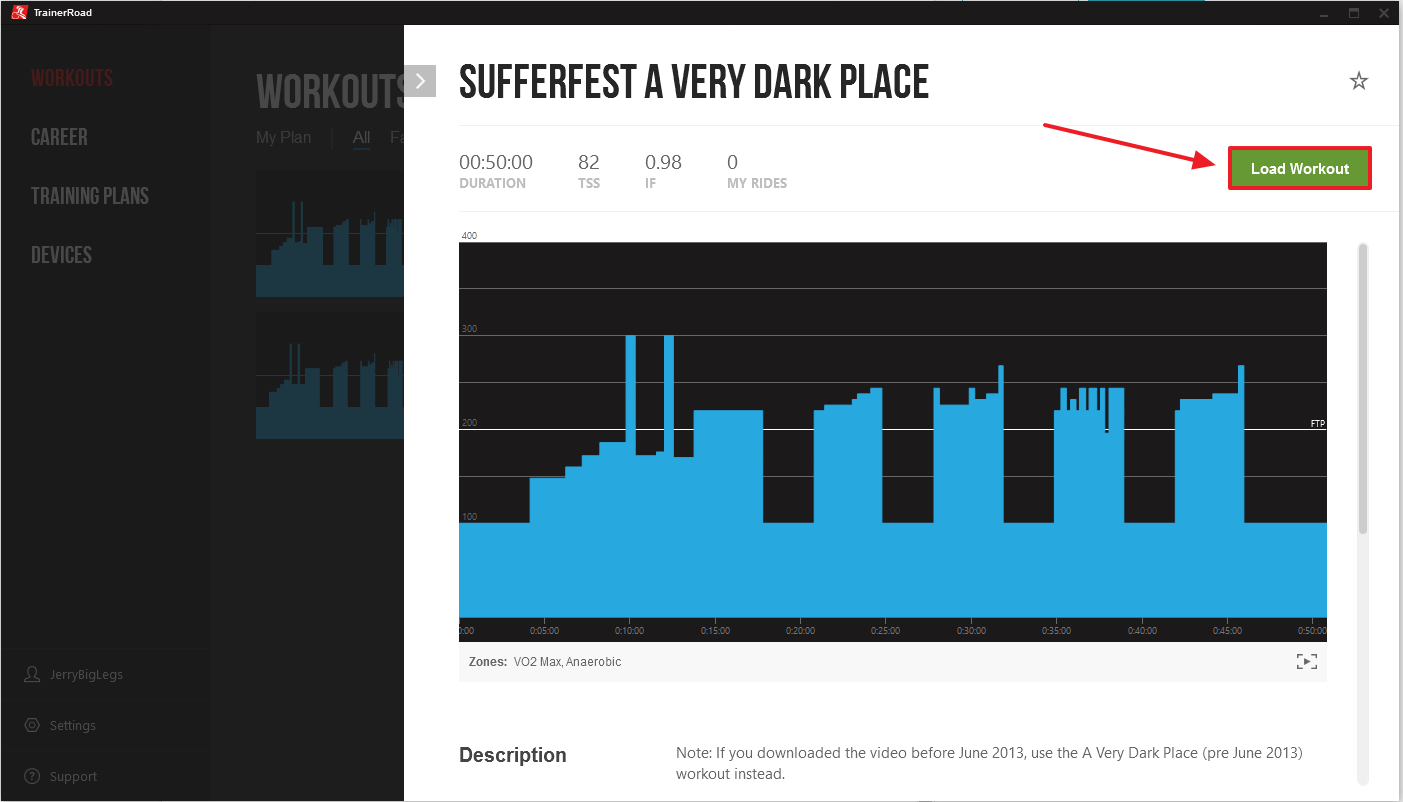 2. Once you have selected a workout that works with video, you'll be prompted to drop the video into the workout.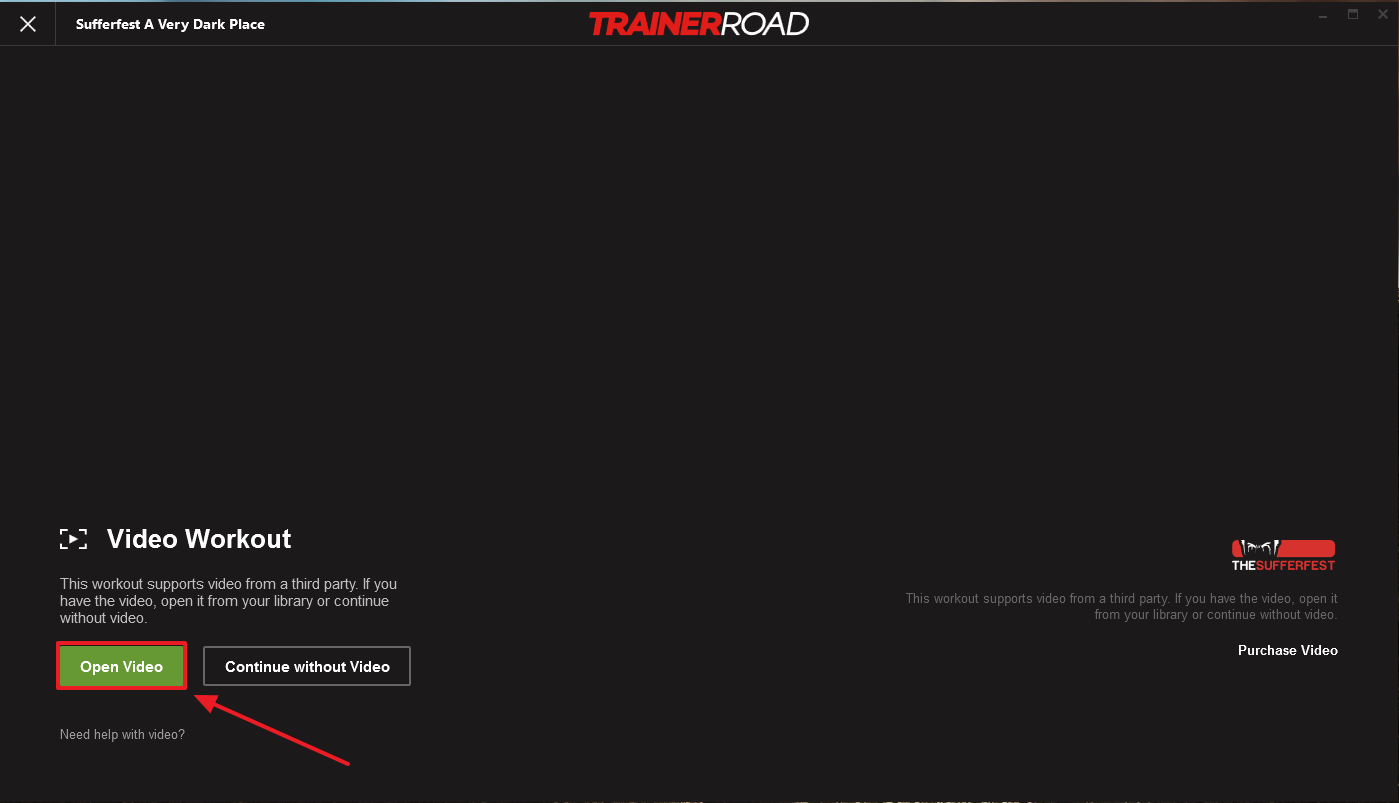 3. You can search for your computer for the video with the browse option.  If you already have an open window with the video in a file, you can drag and drop the video into the workout.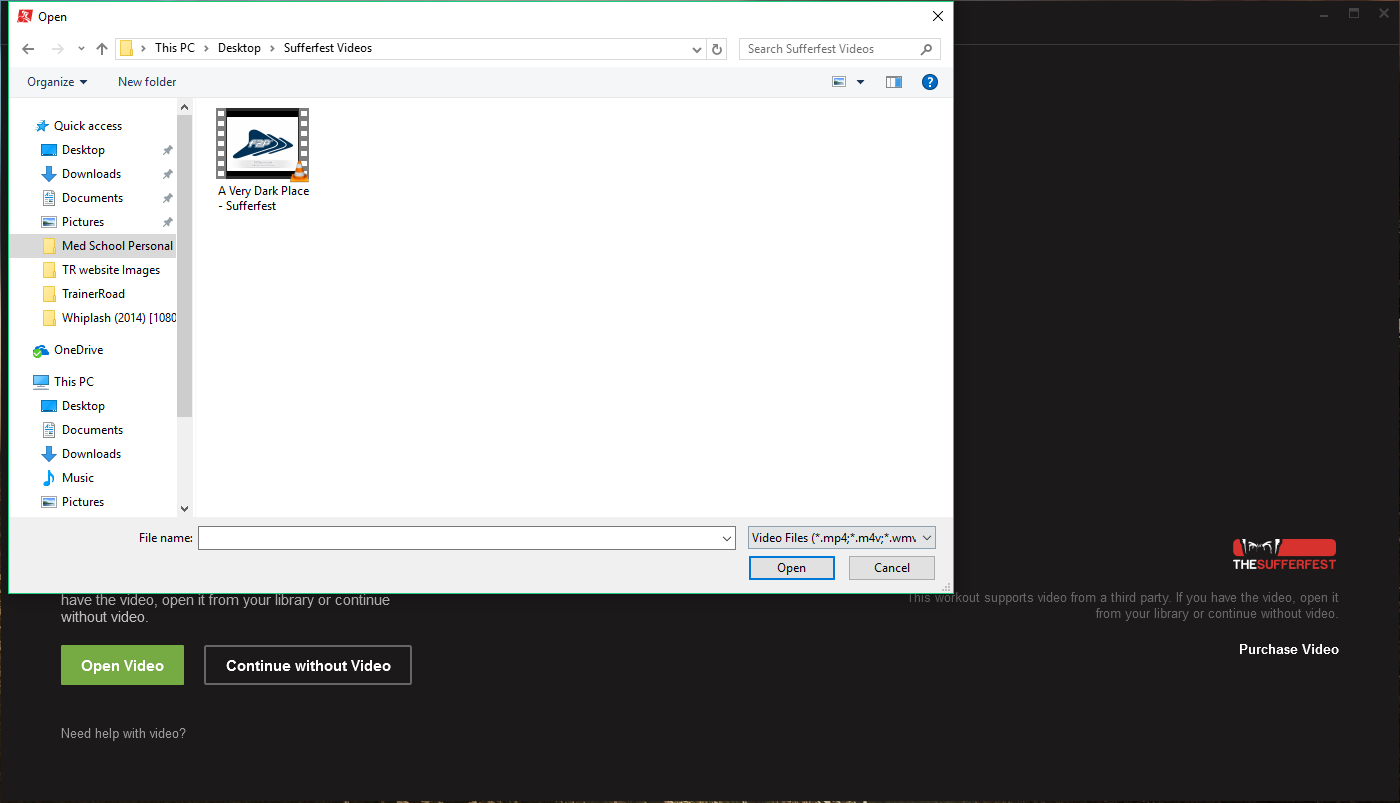 4. The workout will now be synced with the video. Pushing play will start the workout and the video. You can now watch the workout video as well as view your power charts during the ride.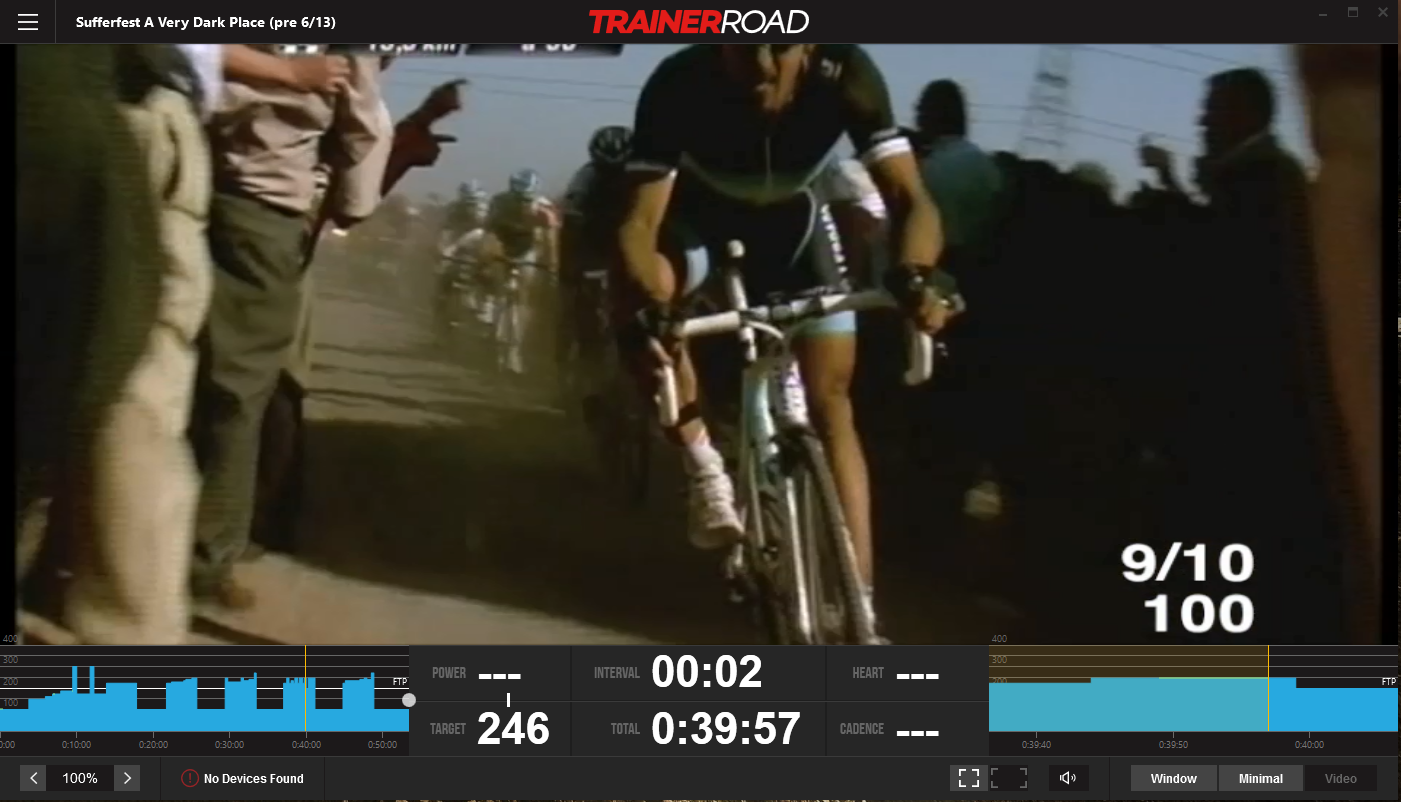 If you're experiencing any issues, learn how to troubleshoot video workouts.
Note: When using TrainerRoad in minimal mode on a Mac, the action of TrainerRoad overlaying on a full screen video is only supported on Mozilla Firefox. This feature is not available on other browsers like Safari or Chrome.
Frequently Asked Questions 
1. I don't have the MP4 file for the workout, but I do have the DVD. Can I use the DVD with TrainerRoad?
Absolutely! You won't be able to drop the video into the TrainerRoad workout as you would the MP4 file, but you can still get use out of your DVD.
Open the DVD in an external media player (e.g. Windows Media Player, Quicktime) and open the corresponding workout in TrainerRoad.

Hit the Play button in TrainerRoad first.

Wait for the TrainerRoad countdown timer to reach "1", and hit play on the DVD so the video and your workout are synced together.

Get riding!
2. Do I have to pay extra to use the video workouts with TrainerRoad?
You will need to purchase the videos through the third-party providers, but using them with TrainerRoad doesn't cost you anything extra. All workouts are included in the price of your membership.
3. Am I able to ride the video workouts in TrainerRoad if I have not purchased the video to drop in?
Yes! All workouts are included in the price of your membership, so any active member of TrainerRoad can ride the video workouts without the video dropped in. It may be a little less exciting, but you're still guaranteed a great workout. :)