You can now get the best of both worlds by securely connecting your TrainerRoad account with Apple Health!
This means that you can use TrainerRoad to analyze TR Outside Workouts that have been recorded on your Apple Watch.
When doing so, you are in control of what information you want to share between each platform.
All you need to set up this new feature is an iOS device (iPhone or iPad).
How to Connect TrainerRoad with Apple Health
To enable TrainerRoad to share and collect data with your Apple Health account you will need to first connect the two platforms.
This can be done most easily from the start-up screen of your TrainerRoad app. After updating to iOS 17 and to the latest TrainerRoad app version, you'll receive a notification to get set up.
Go ahead and click Set Up to get started!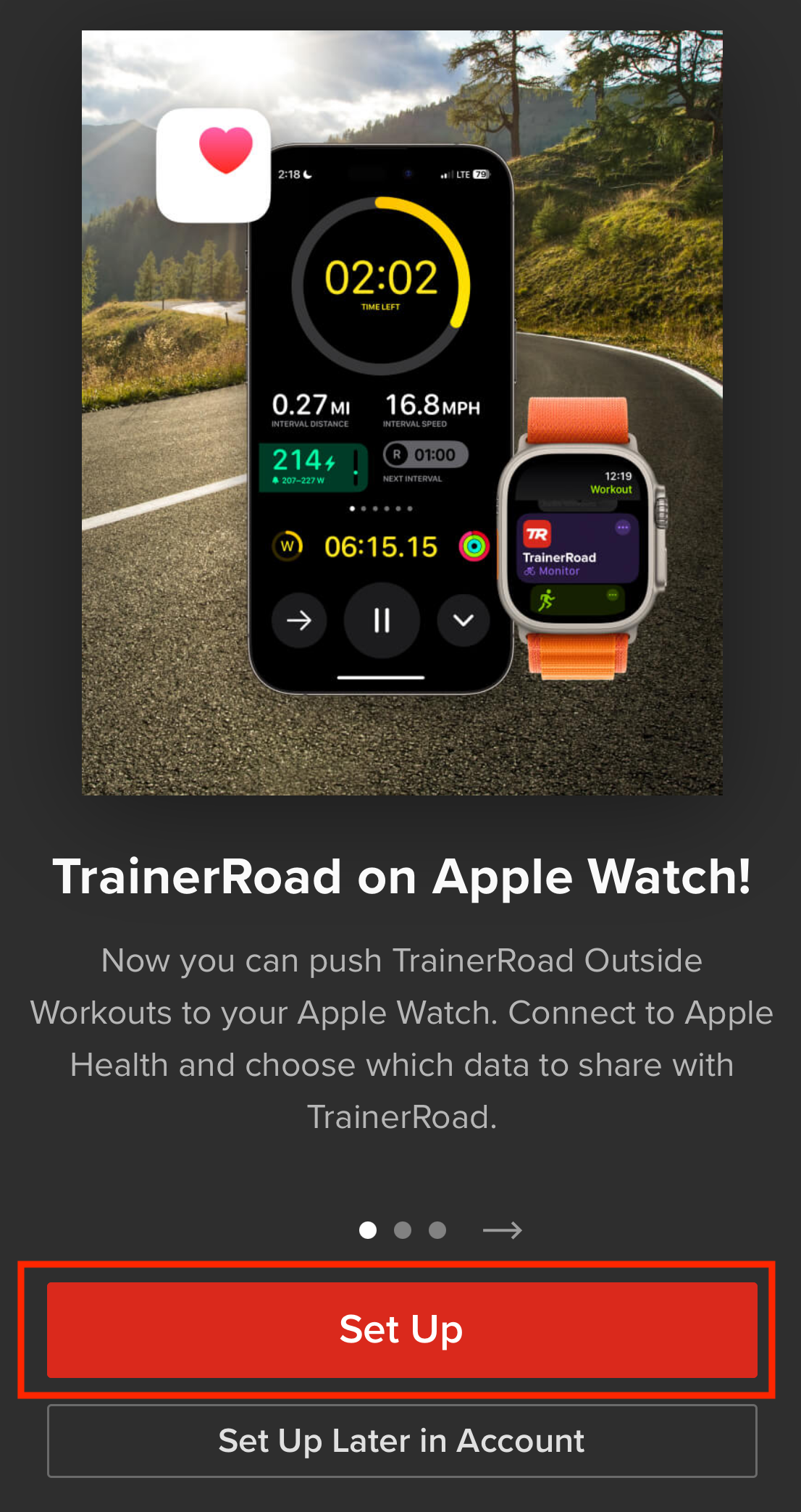 From here, you will want to select Tap to Set Up listed under Sync with Health
Once you have done so, you can manage your Apple Health permissions within the Settings app of your iOS device.
To automatically have your Outside Workouts push to your Apple Watch you will also want to go ahead select Tap to Set Up displayed under "Push to Apple Watch"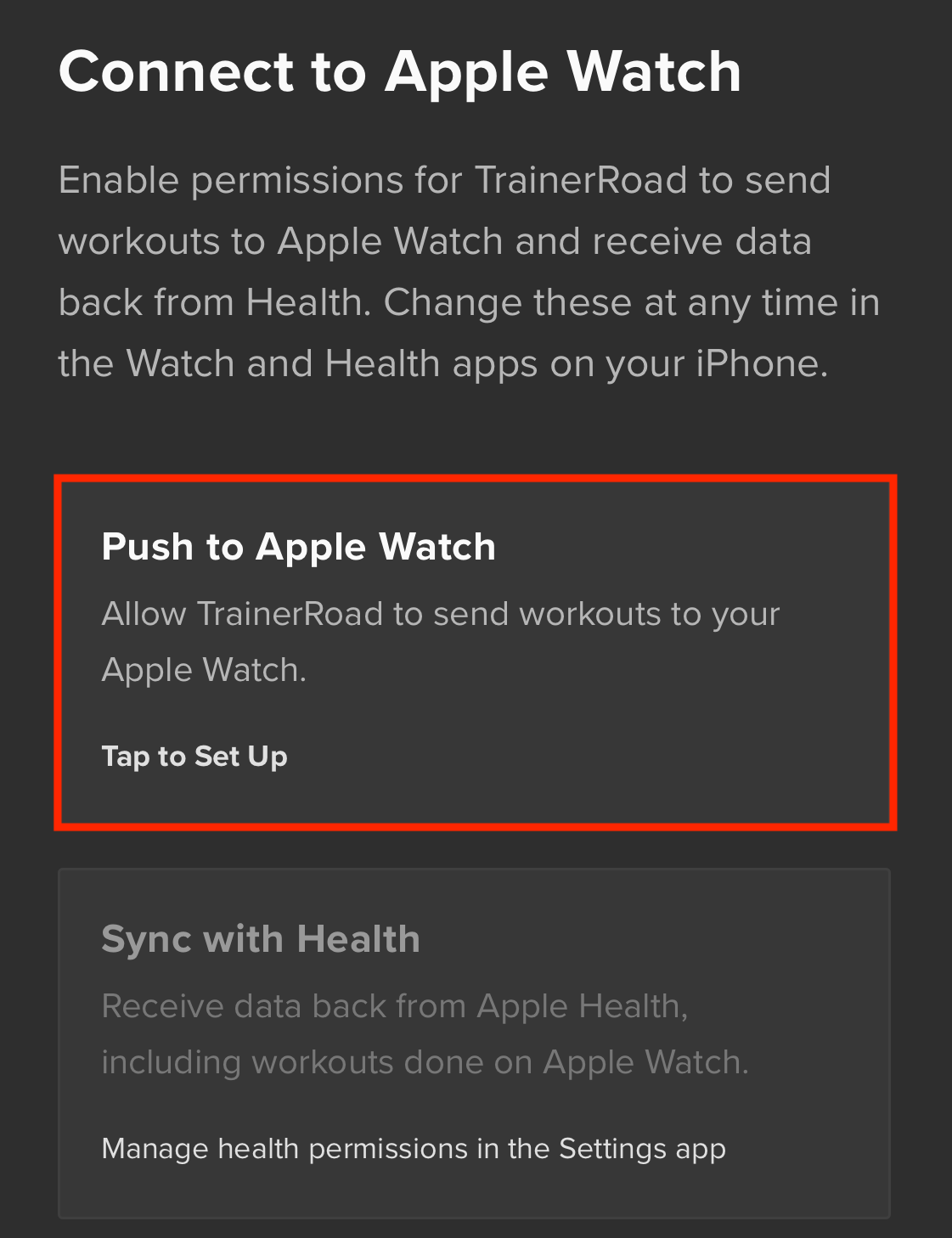 Click the following link if you weren't presented with the notification to set up sync with Apple Watch or are encountering issues: Apple Health Troubleshooting
How to Manage Permissions
You can manage the permissions that you choose to share between TrainerRoad and Apple Health by accessing the Settings app of your iOS device.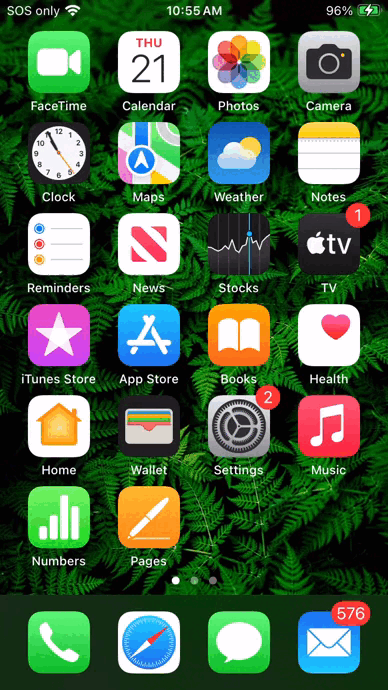 Just go ahead and select Health from the list of linked apps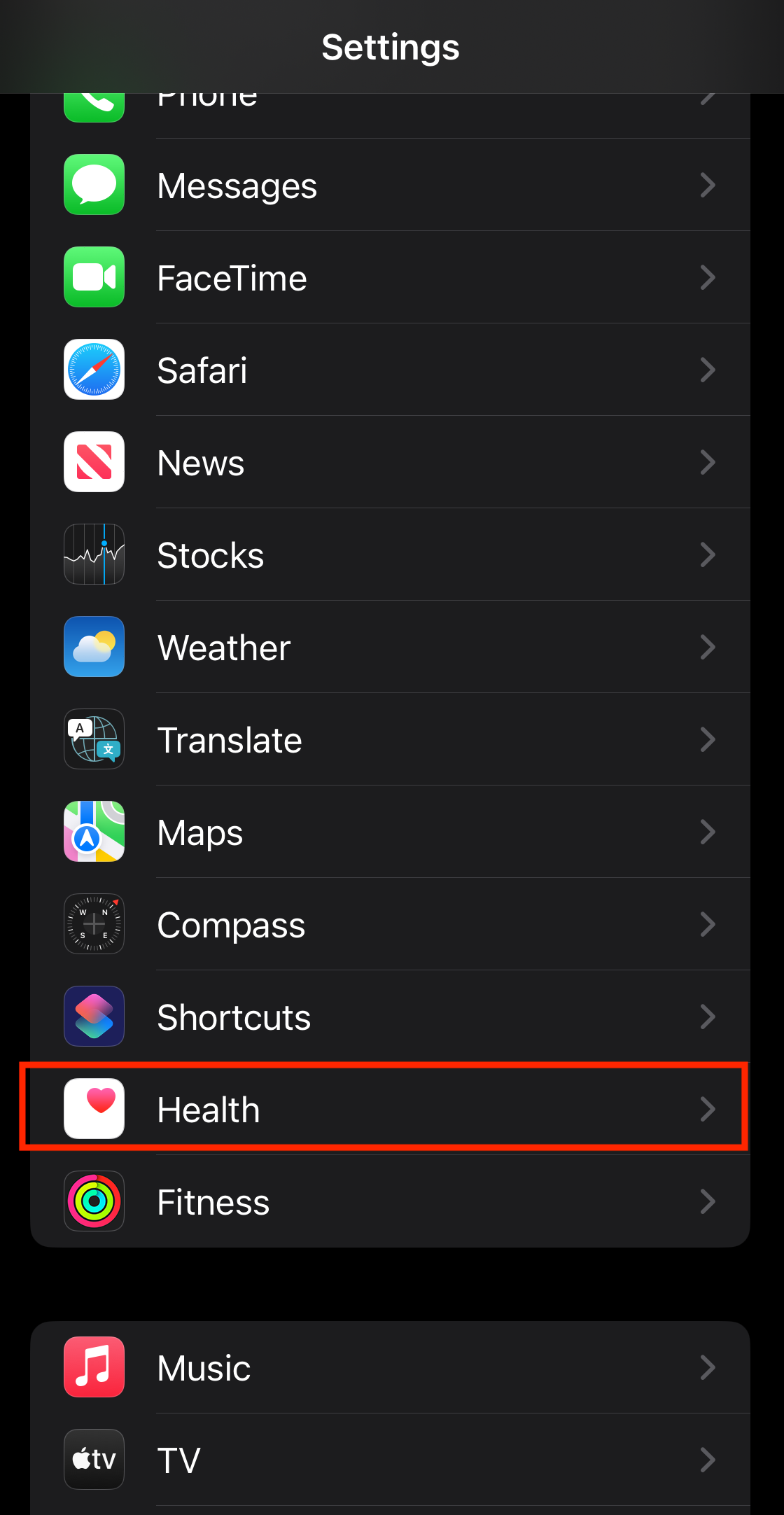 Click on Data Access and Devices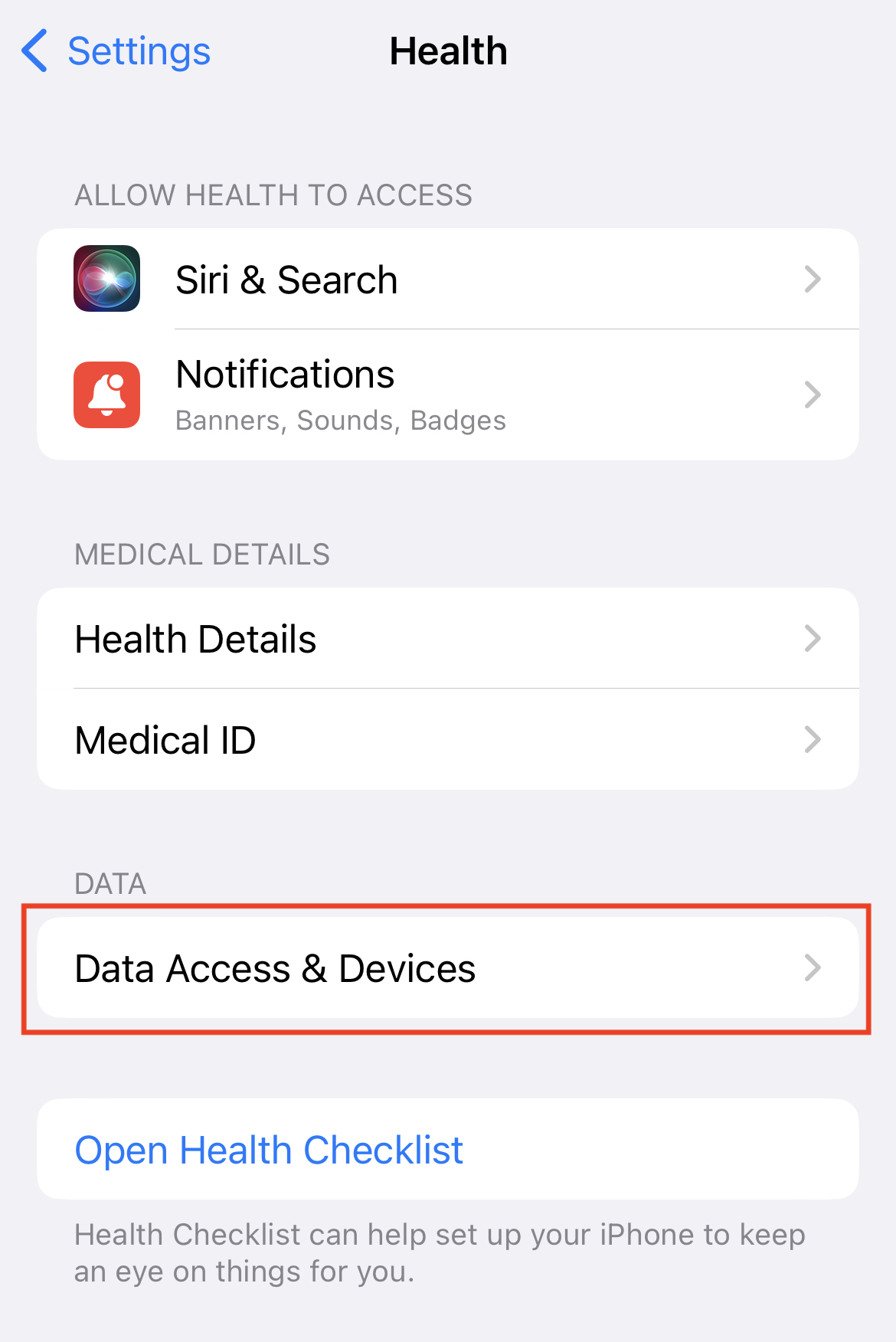 Then go ahead and select TrainerRoad from the list of apps connected with Apple Health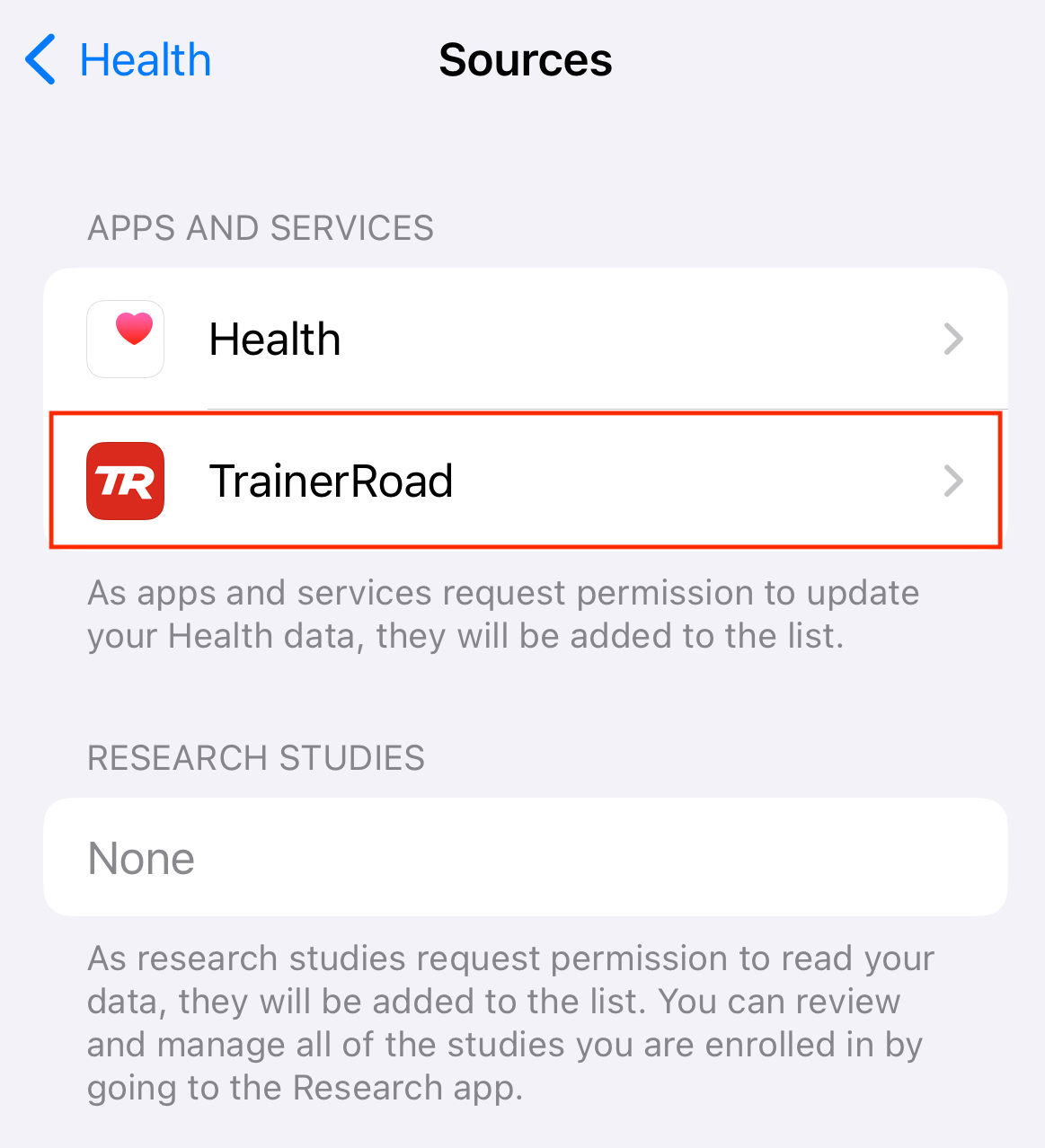 From here, you can see all of the health-related permissions that have been granted to TrainerRoad.
For optimal use of TrainerRoad's data analytics and proper activity syncing, we recommend enabling all available options.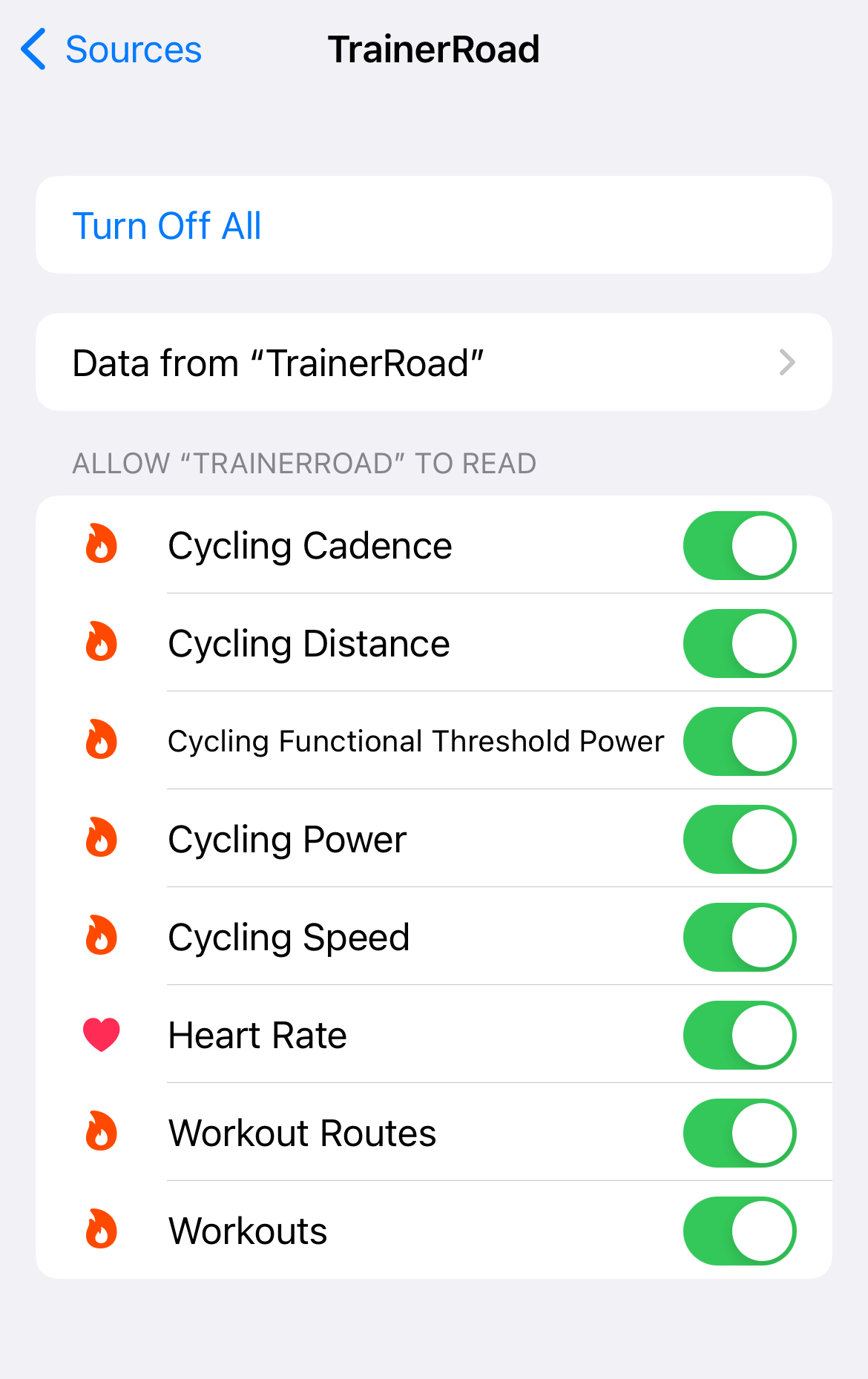 A similar process can be completed to manage the permissions for your Apple Watch.
Just be sure to select the Watch App then Workouts>Connected Apps and TrainerRoad is enabled.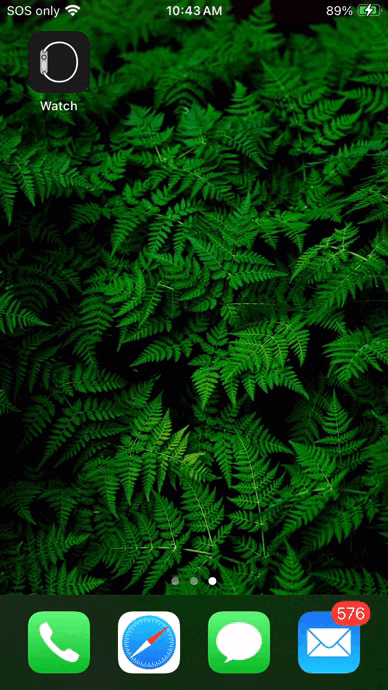 FAQs
Why Are You Collecting Health Data?
Connecting with Apple Health will allow us to expand the scope of our data library and import even more of your activity files for consideration by Adaptive Training.
Currently, we are only able to import cycling and running activities, but hope to broaden the scope of the data that we can import in the future.
My Workouts Are Pushing to my Apple Watch, But I am Not Seeing Them Show Up in TrainerRoad.
In order for your completed Outside Workouts to Sync back into your TrainerRoad Career, you will need to make sure that you have connected your TrainerRoad account to your Apple Watch app AND that you have enabled all health permissions within the Settings app of your iOS device.