Garmin ANT Agent and Garmin Express are programs that run in the background of your computer, allowing you to connect ANT+ devices and upload data. For example, a rider would use ANT Agent or Express to connect and upload data from their Garmin 910XT watch to Garmin Connect.
How Does ANT Agent/Express interact with TrainerRoad?
ANT Agent takes over your ANT+ USB stick. This disallows TrainerRoad from recognizing the stick. TrainerRoad should automatically turn ANT Agent off.
How Do I Manually Turn ANT Agent/Express off?
If TrainerRoad doesn't automatically disable ANT Agent or Express, you can manually turn it off.
Turning off Garmin ANT Agent (PC)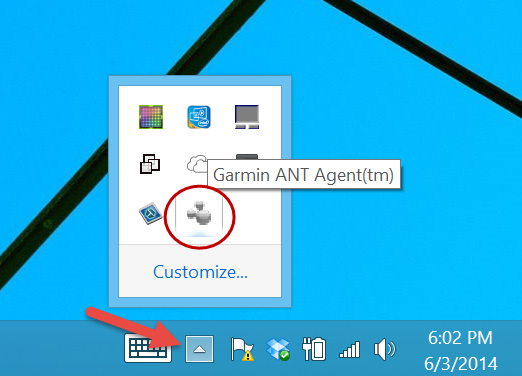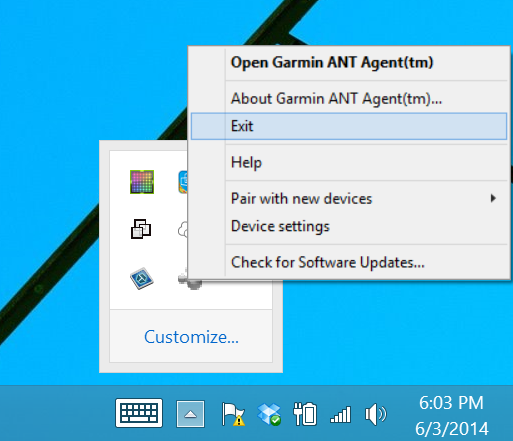 From the Task-bar, right click on Garmin Express and click Exit.
Turning off Garmin ANT Agent (Mac)

1. Search for ANT Agent or Express...

... or access the program from the tool bar.

2. Open the program.
This will allow you to see if the program is running.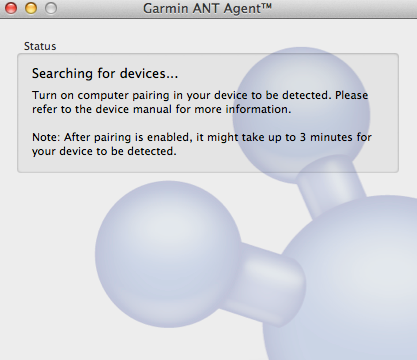 If what you see matches the above screenshot, ANT Agent is running.
3. Quit the program before using TrainerRoad.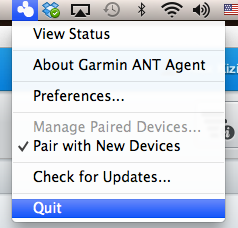 How to unpair ANT+ from Garmin Express?
Garmin Express takes a hold of your ANT+ and won't allow TrainerRoad to find the ANT+ stick. To fix this, open the TrainerRoad app and take the dongle out and plug it back in. TrainerRoad should be able to grab the ANT+ signal before Garmin Express does.
Turning ANT Agent or Express back on
ANT Agent will remain off even after you exit out of TR. If you'd like to connect your devices via ANT Agent, you'll have to manually turn it back on. To do so, simply search for and open ANT Agent. It will automatically begin searching for your ANT+ devices.