Adding text to a workout can provide a better training experience by educating, motivating, and encouraging athletes while training. TrainerRoad Athletes can add their own text to workouts they've created with the Workout Creator.
Walkthrough Video
Adding Text to a Custom Workout
1. Open the Workout Creator and select the workout you'd like to add text to.
2. Select the interval you'd like to have the text displayed in.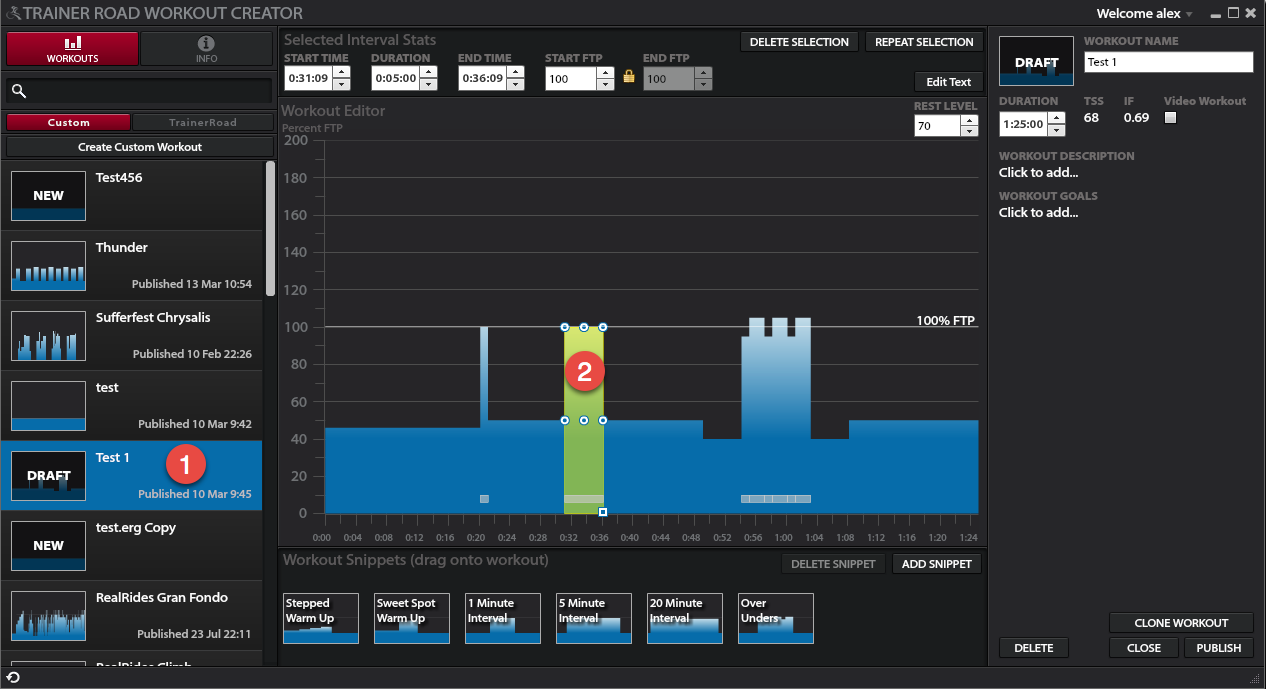 3. Select "Edit Text" to open the Workout Creator Text Editor.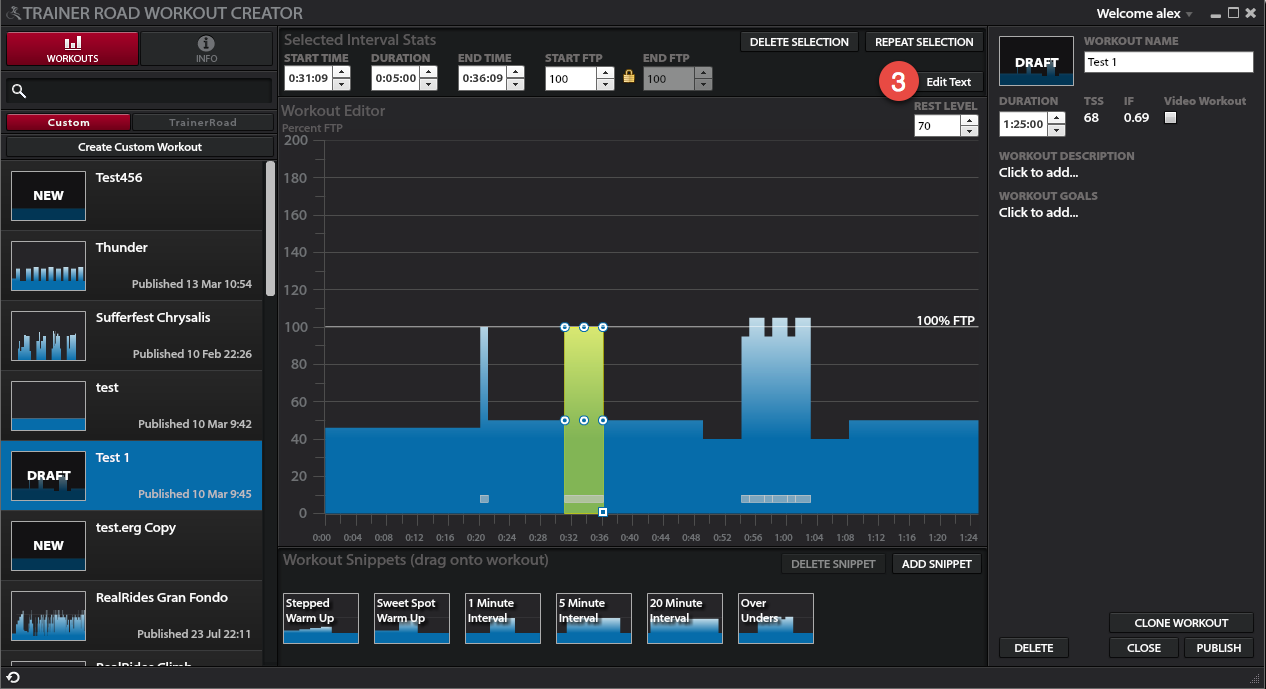 4. Input what you'd like to display on-screen during the ride, and select "Add Text".
You'll be able to manipulate the amount of time text is displayed as well as multiple lines of text.
Note: Don't add too much text at once. Too much text can be difficult to read in the middle of a difficult interval, making it more distracting than helpful.