TrainerRoad athletes are able to share their TrainerRoad workouts with third-party websites. All you need to do is download your workout in a .fit file.
Here's how you how to do it. 
Obtaining the .fit Workout File

There are two ways to download your TrainerRoad workout:
1. Online
On the online Ride page, click the three dots in the upper right-hand corner. This will open a menu with an option to "Download". You'll click this to download your ride's .fit file.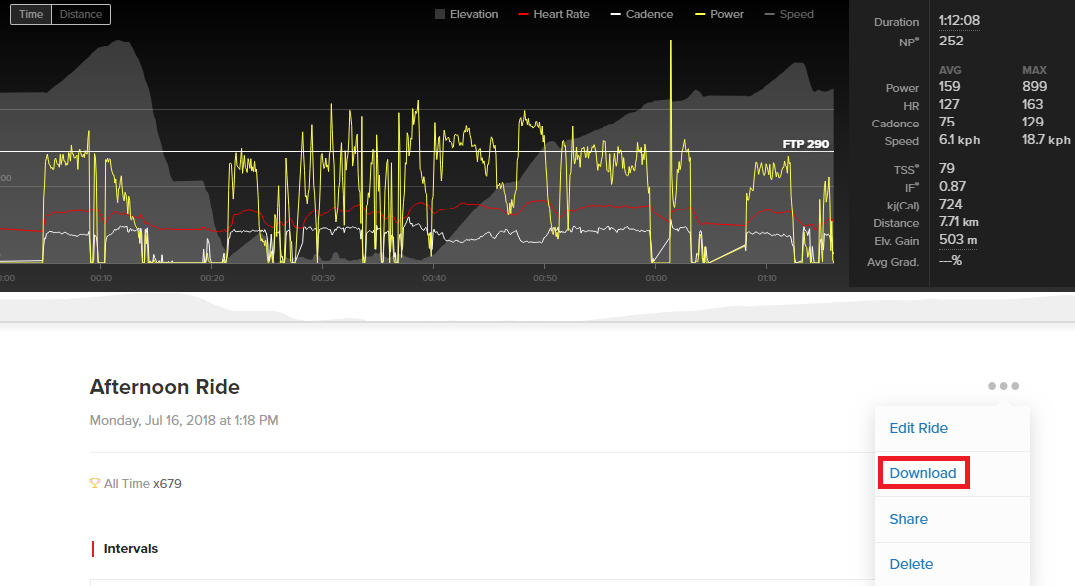 2. TrainerRoad Application

Click on the Career tab, click on your workout, then click "Download".