TrainerRoad athletes are able to share their TrainerRoad workouts with third-party websites. All you need to do is download your workout in a .fit file.
Obtaining the .fit Workout File

You can download a .fit file from one of two places: the TrainerRoad website, or the TrainerRoad desktop app. Here's how:
1. Online
On the online Ride page, click the three dots below the workout profile in the upper right-hand corner. This will open a menu with an option to 'Download.' From the menu you'll click the 'Download' option to download your ride's .fit file.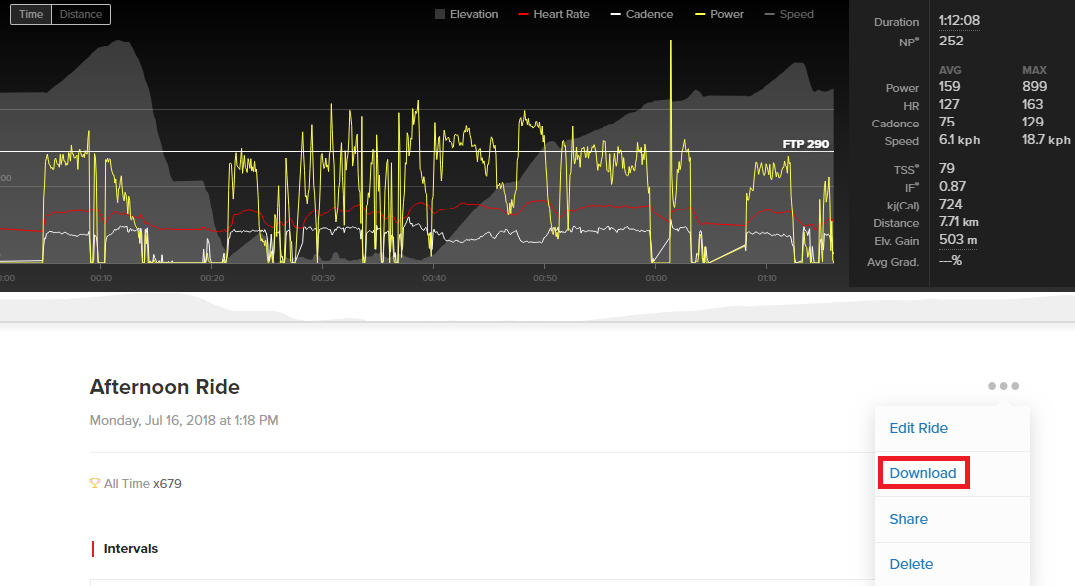 2. TrainerRoad Desktop Application

First, select the Career tab to download a .fit file from the TrainerRoad desktop app. From the Career tab, click on your workout and then select 'Download.'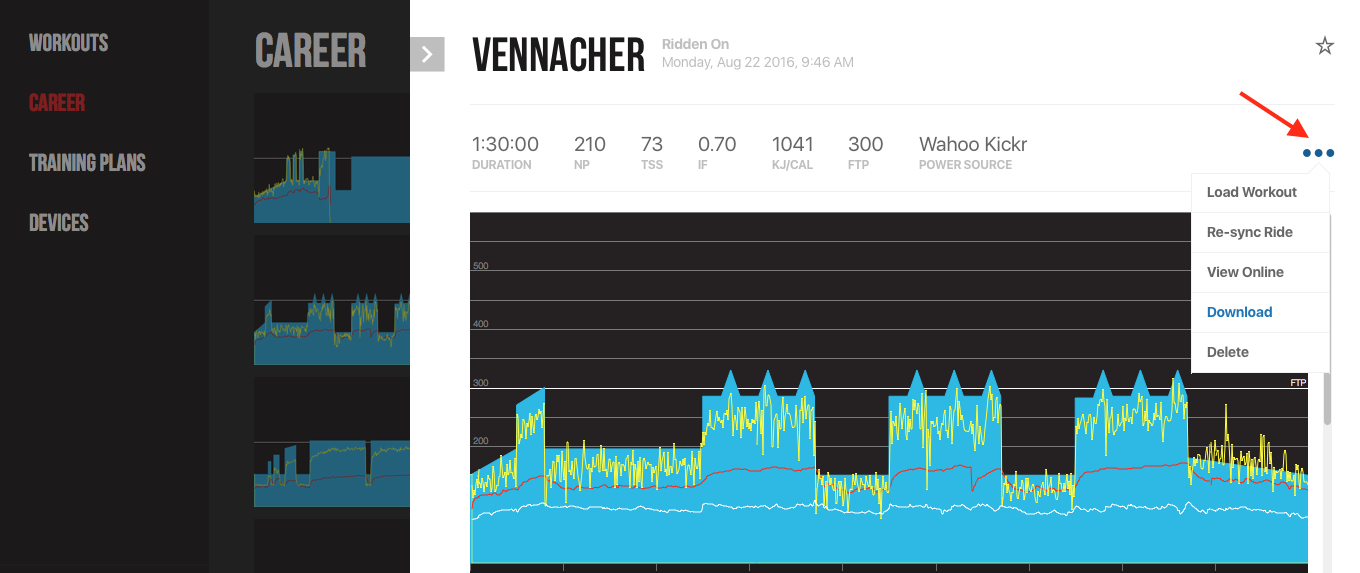 Note: Workout files are only available to be downloaded from the TR web and Windows/Mac apps, they cannot be downloaded on the IOS or Android mobile TR apps.