Password/Username
An incorrectly input username or password are the two most common reasons behind a user's inability to log in. First, make sure there aren't any typos in your username and password.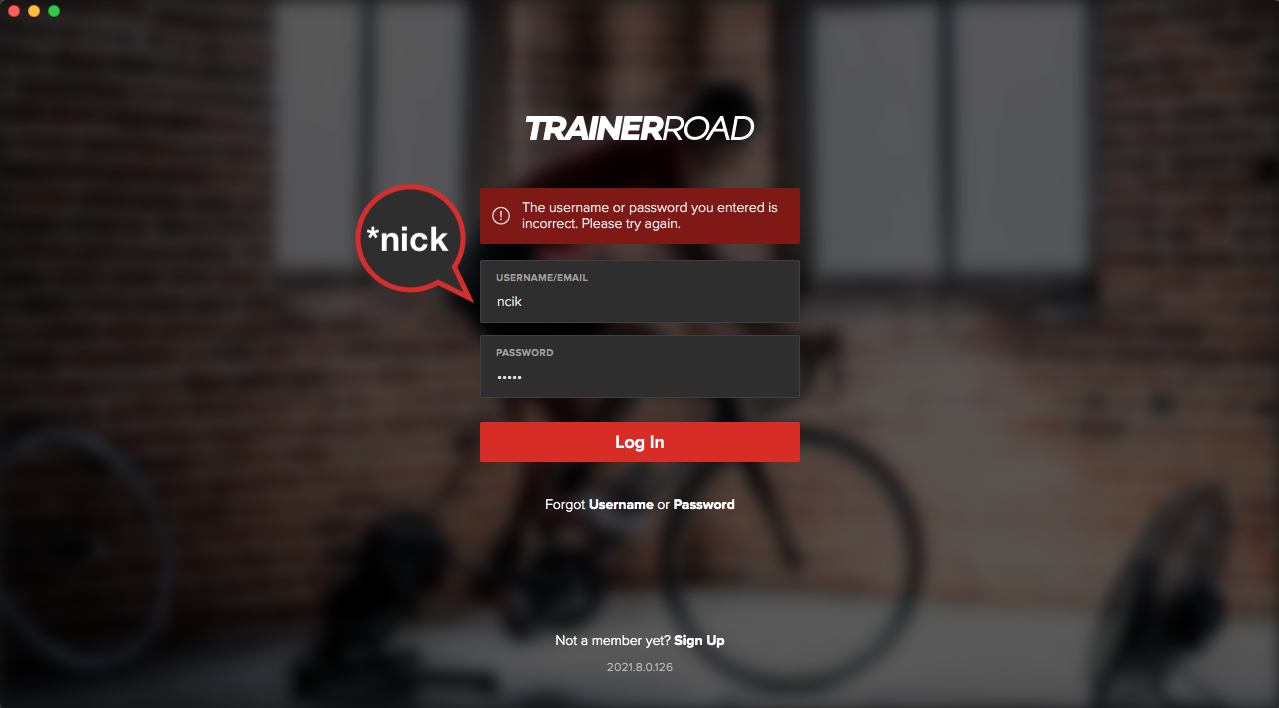 If you forgot your password, you can reset your password by following these instructions.
Web Connection
The TrainerRoad application needs access to the Internet once every 30 days to verify you're an active user. If you haven't logged in for a while with a Web connection, connect to the Internet and then try logging in again.
Check Firewalls
Some firewalls may be set up such that they are blocking access to our website and disallowing the TrainerRoad app from connecting to the server. Check your firewall's settings to make sure that TrainerRoad is not a blocked site.
If you still cannot log in, contact our support team at support@trainerroad.com.