Mac Keychain Prompt
If you've been prompted to enter your Mac Password after updating the TrainerRoad application, this is totally normal. It usually occurs after an update to the underlying framework of our application. If you receive the prompt it should look something like the one below.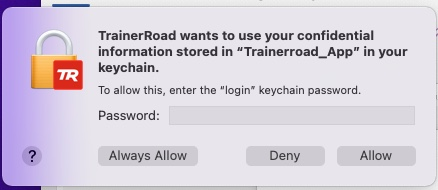 To successfully clear the prompt, you'll need to enter your Mac System password not your TrainerRoad password. After entering the password, be sure to select "Always Allow".
It's also quite normal for this prompt to persist more than one time. Therefore, you may find that you need to enter your password and select Always Allow more than once. It should disappear after a number of attempts.
Windows Login Problems
If you're having general issues logging in to our Windows desktop application, let's first ensure you're on the most recent version of TrainerRoad. To do so, simply uninstall the version you have now and download a new one here.
If you run into the same issue after updating, we'll go through some steps to clear potentially corrupted folders related to the TrainerRoad application.
Follow These Steps to Clear AppData
1. Open the Windows explorer, and type %localappdata% in the search bar.

What you're doing above, is essentially navigating to the folder without having to click through a ton of folders first.
2. Once you're there, delete the "TrainerRoadData" folder.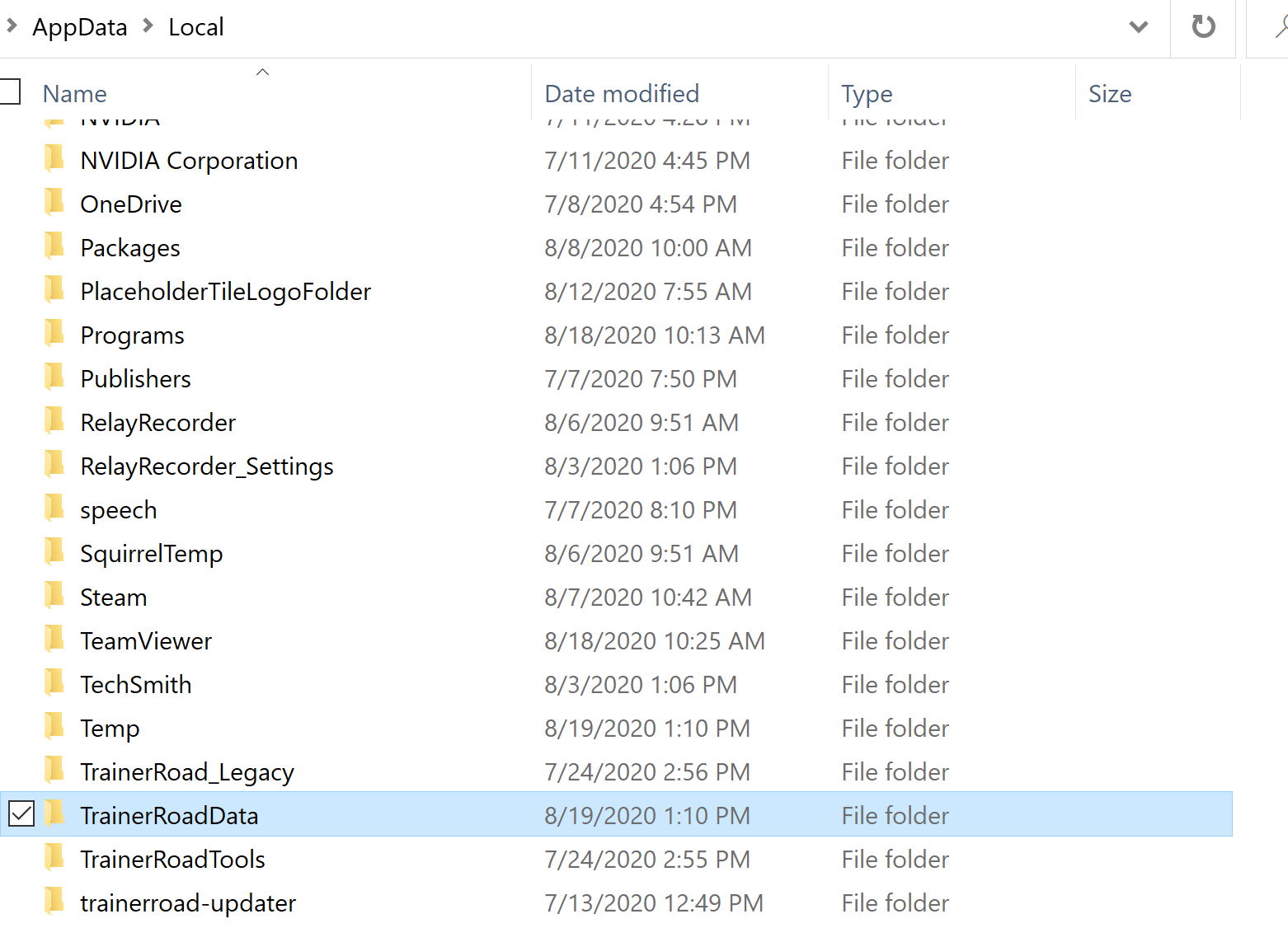 3. We should also delete the "TrainerRoad" folder. By typing in the search bar %appdata%.
4. Then find "TrainerRoad" and delete the folder.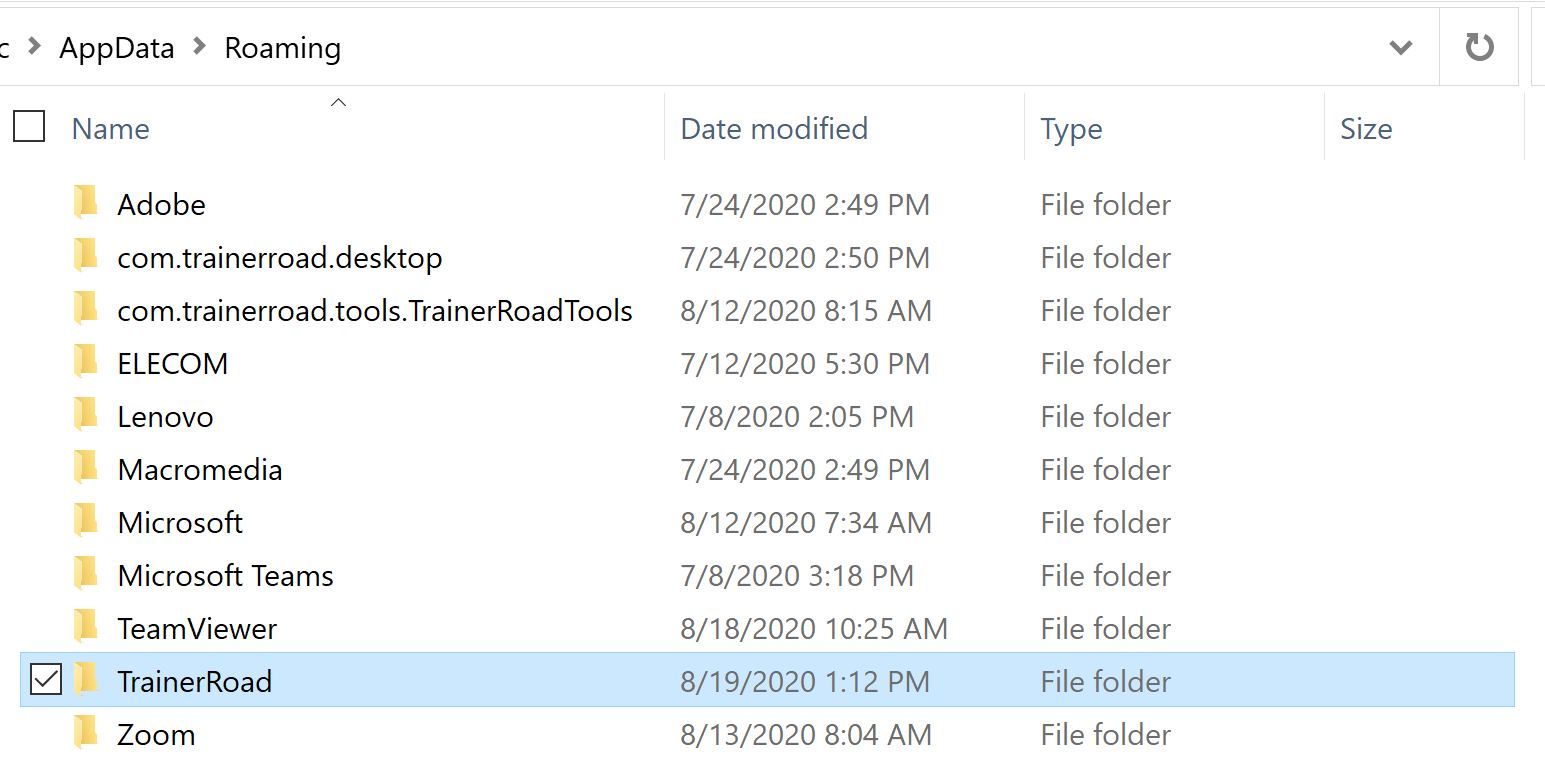 5. Once you've cleared both of those files, empty the trash can/bin.
6. Finally, go ahead and open TrainerRoad and attempt to login as usual.
Uninstall/Reinstall on Windows
If you are still having issues logging in on Windows after running through the steps above, try the following:
Uninstall TrainerRoad from your Windows device.
Follow the Clear App Data steps listed above again.
Restart your Windows computer.
Reinstall TrainerRoad here.
Password/Username
An incorrectly input username or password are the two most common reasons behind a user's inability to log in. First, make sure there aren't any typos in your username and password.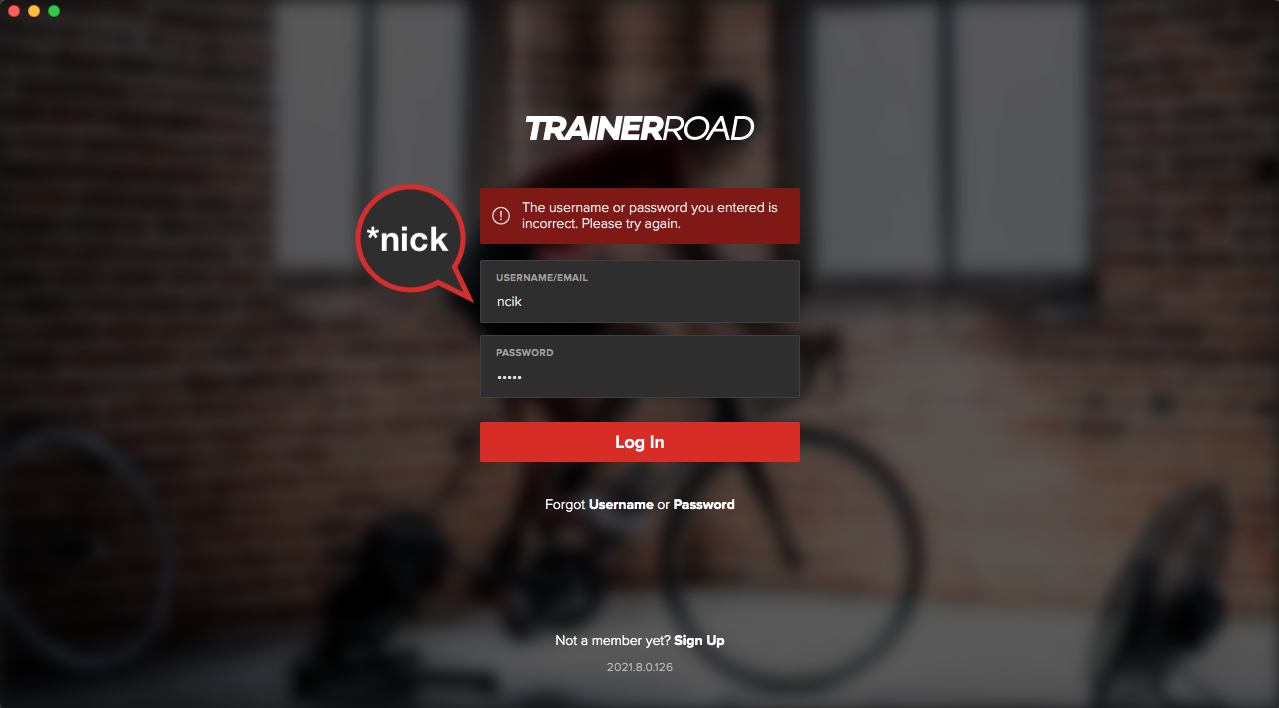 If you forgot your password, you can reset your password by following these instructions.
Web Connection
The TrainerRoad application needs access to the Internet once every 30 days to verify you're an active user. If you haven't logged in for a while with a Web connection, connect to the Internet and then try logging in again.
Check Firewalls
Some firewalls may be set up such that they are blocking access to our website and disallowing the TrainerRoad app from connecting to the server. Check your firewall's settings to make sure that TrainerRoad is not a blocked site.
If you still cannot log in, contact our support team at support@trainerroad.com.