TrainerRoad offers flexibility when it comes to paying for your subscription. We have two plan options available and accept payment from major credit cards as well as PayPal accounts!
If you'd like to get straight into signing up, you can do so by clicking here.
Plan Options
TrainerRoad athletes can choose from two plan options: $19.95/month or $189/year. Athletes that choose the $189/year plan benefit from a discounted yearly rate, and members that choose the $19.95/month plan have the flexibility to suspend their subscription at any time and for any part of the year. Athletes who choose the yearly rate will save $50 per year compared to the monthly rate.
Both the monthly and yearly plan options come with a 30-Day money-back guarantee! That means you can cancel your account and get your money back within the first 30 days of service should you decide TrainerRoad isn't the right fit for you.
Payment Options
Credit Card
TrainerRoad accepts most major credit cards for both monthly and yearly plans. Simply input your credit card's information on the signup page, select a plan option, and start training!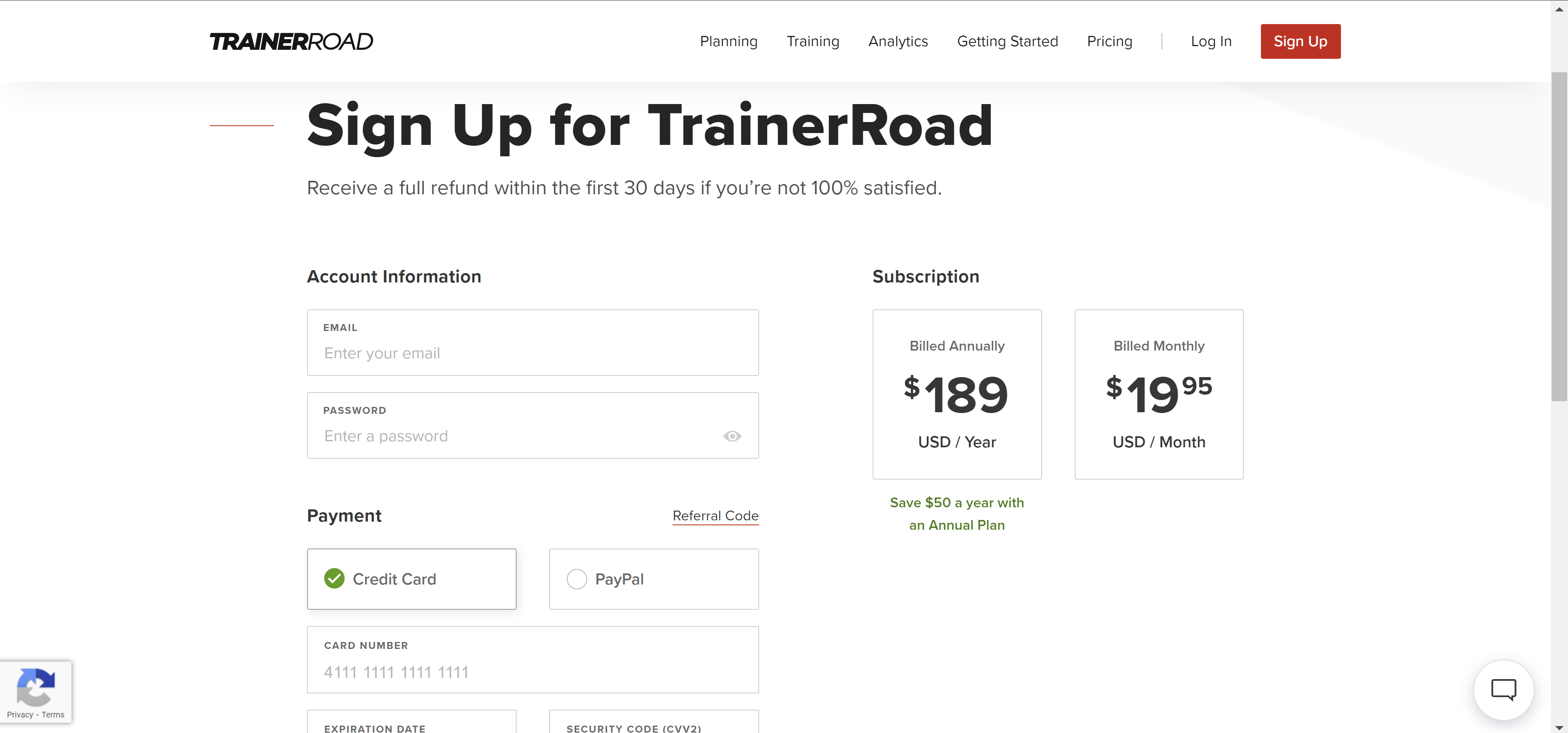 New credit card on your active account? No problem! Change your payment method here.
PayPal
TrainerRoad proudly supports PayPal integration! PayPal makes it easy for athletes — especially those living outside the United States — to get started with TrainerRoad.
Select the "PayPal" button under Payment Method when signing up. You'll then be asked to log into PayPal and agree to their terms.
You're welcome to switch from paying with a credit card to paying with PayPal at any time. Learn how to switch your payment method to PayPal.
Have a Promo Code?
When selecting your subscription plan, you can click the "Promo Code" text above the payment options.
After you click this button, you'll be prompted to enter your promo code. When your code is redeemed, you will be charged the remaining amount (if any). You are still required to enter your payment information so your subscription can renew.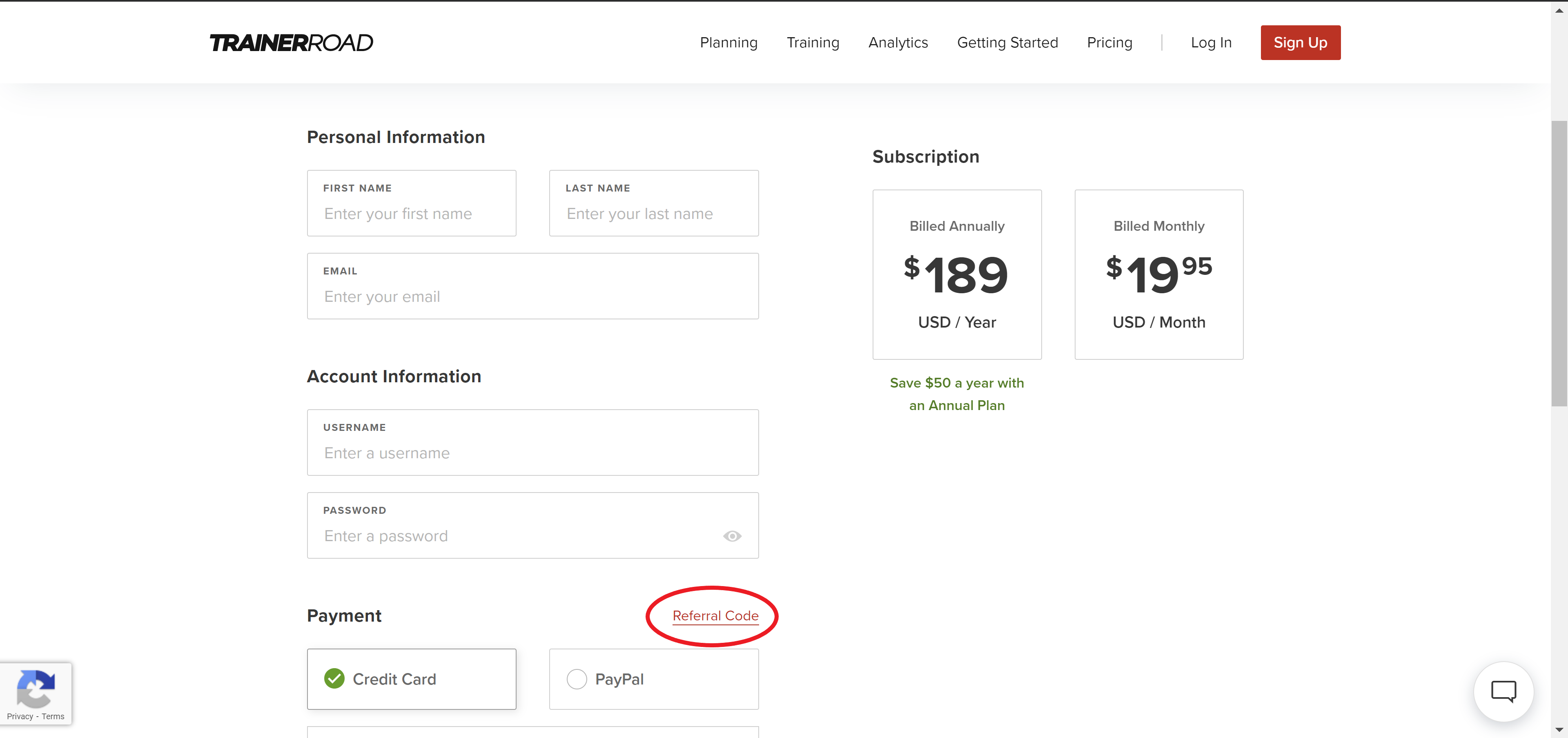 If you're not a new athlete, you can find instructions for how to apply promo codes here.
Pre-Paid Gift Cards
We currently don't accept payment from most pre-paid gift cards.
How to Sign Up via Apple's In-App Payment System
New athletes can sign up for TrainerRoad using Apple's In-App Payment system. To do so, go to the App Store, and download TrainerRoad.
You can also go to our Sign Up page to manage your subscription directly with TrainerRoad.
Once TrainerRoad is downloaded, launch the app, and select Create an Account.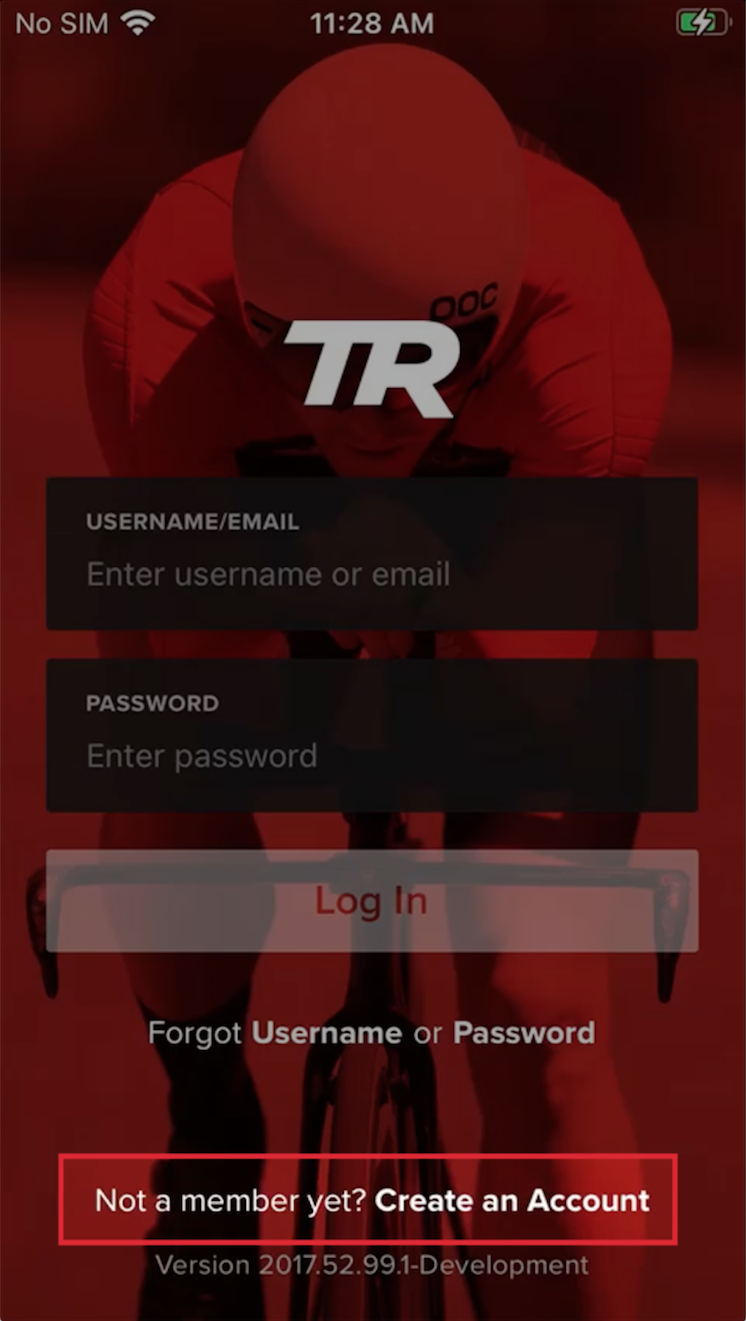 Select your plan option, and select Continue.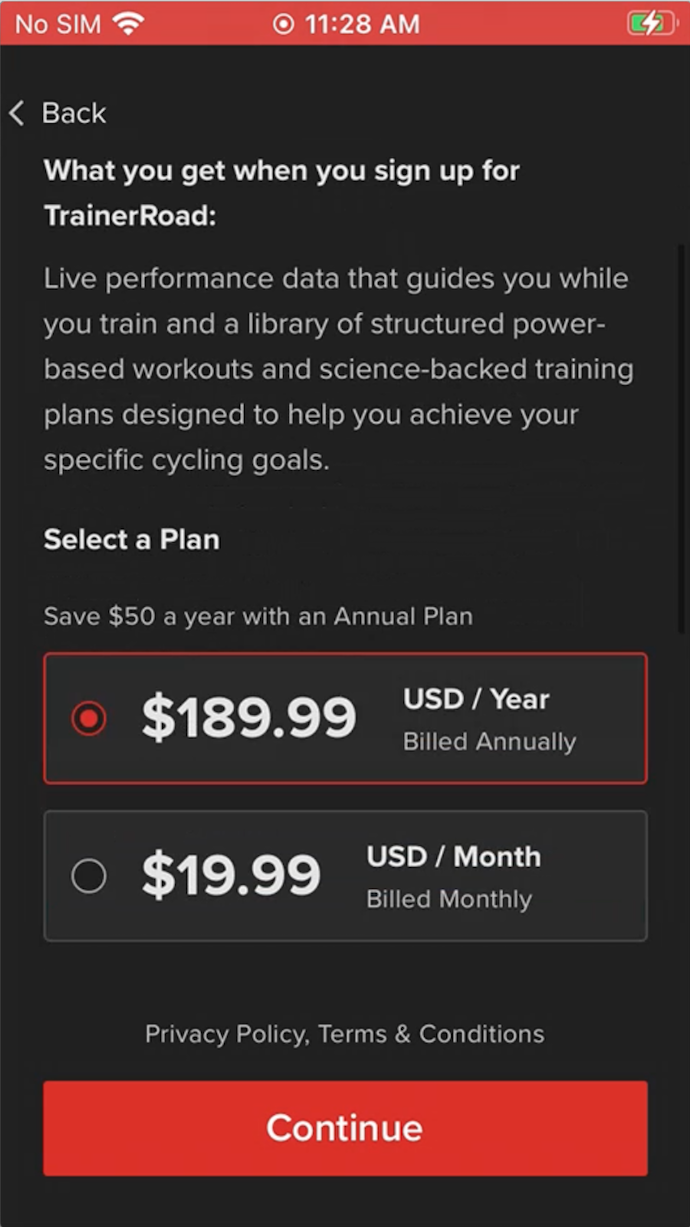 Create your account by entering an email address and password. Once you're done, select Subscribe Now.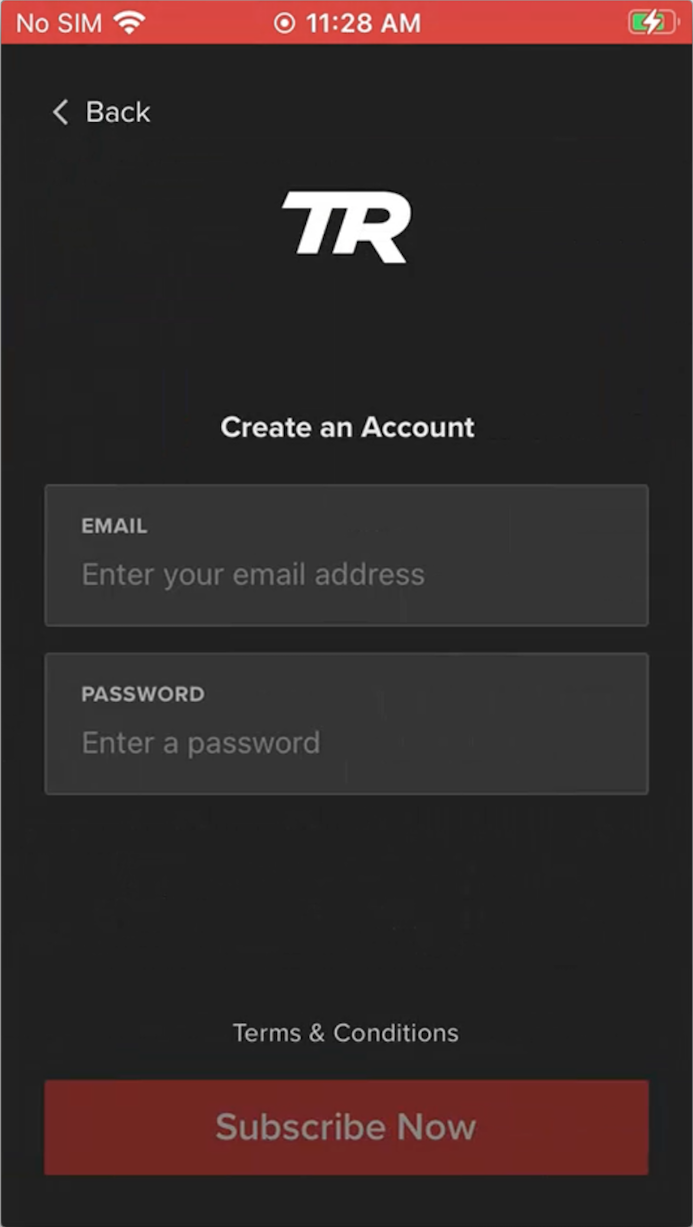 Once you've verified your details, select Subscribe.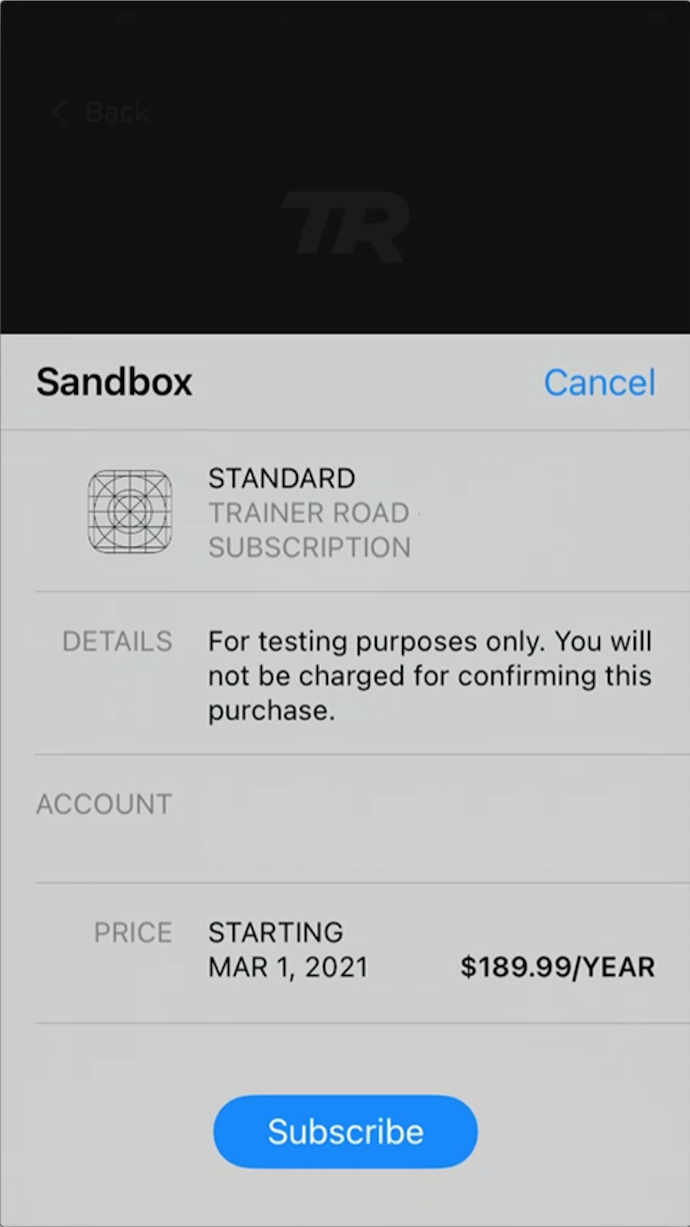 You're all set! Happy Training!