Ride Analysis Pages display Personal Records for each indoor & outdoor workout and let riders learn from season-over-season PR comparisons. 
Import your outdoor rides into TrainerRoad
Sync your TrainerRoad account with Garmin Connect and/or Strava to import your outdoor ride history, and all future outdoor rides into TrainerRoad.
Scrub the cursor along the PR chart to see where a PR happened from the highlighted portion of the graph. Click into the Personal Records chart to pin a tooltip, and reveal the option to create an interval for that PR.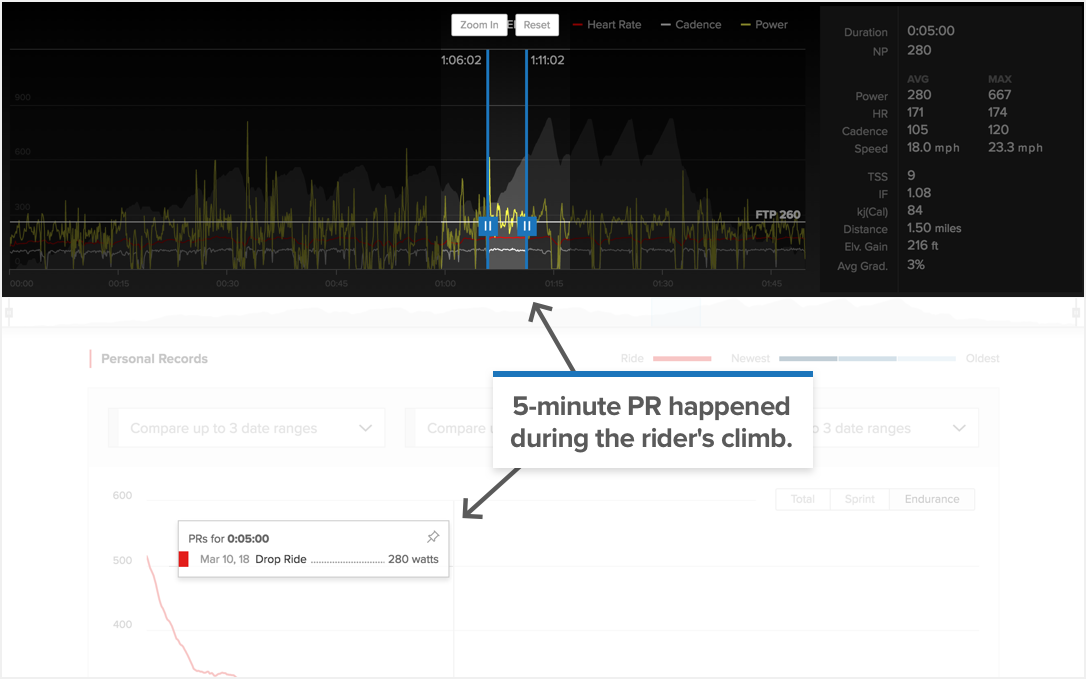 There are trophy icons at the bottom of the Personal Records Chart that represents the new PRs that were achieved during that ride, and the name of the Seasons the PRs were achieved in.
Select one of the trophies to compare all PRs achieved in the workout, to all PRs achieved in the Seasons the PR trophy corresponds to.