Inactive members need to renew their accounts through the TrainerRoad website. Here's how...
1. Log in to TrainerRoad on the TrainerRoad website using your existing username and password.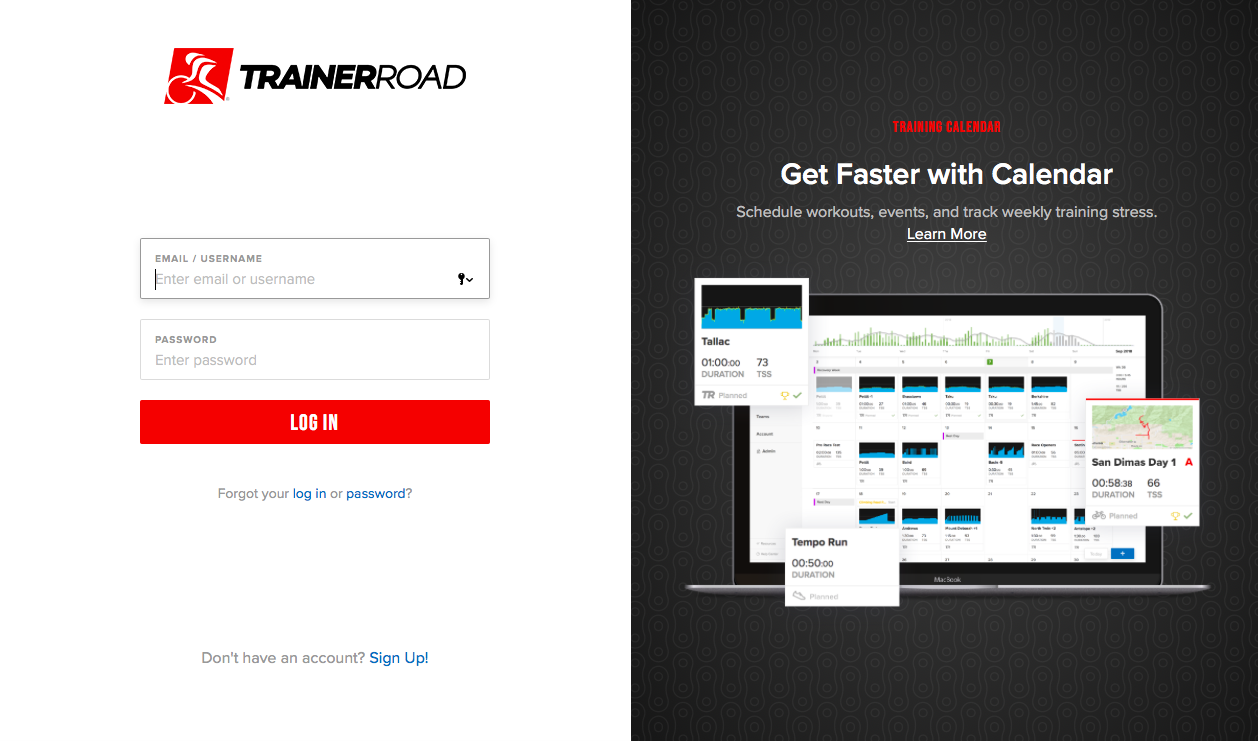 2. Enter your payment information and choose a subscription plan.
Note: At this point, you can enter a promo code if you have one.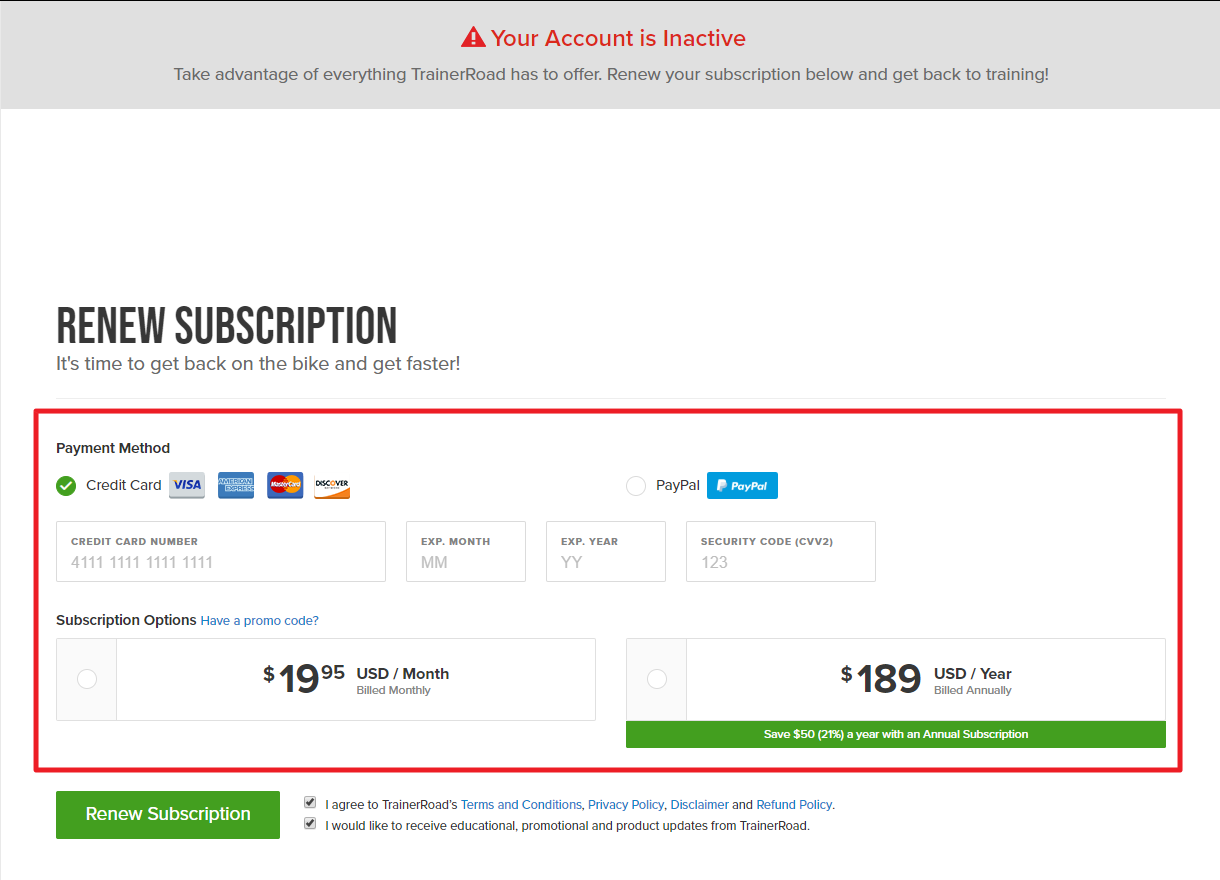 3. Click the "Renew Subscription" button upon agreeing to TrainerRoad's Terms (and signing up for educational, promotional, and product updates, if you wish).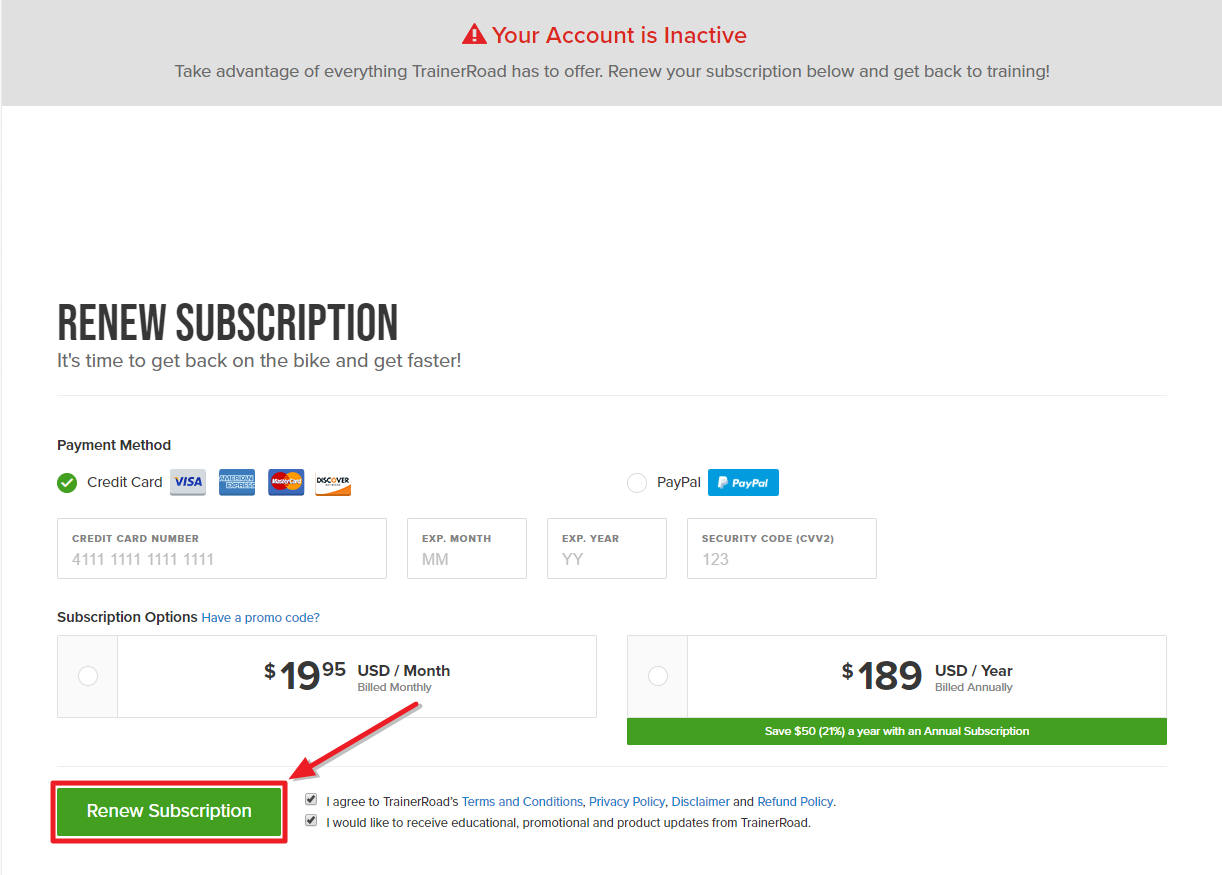 Your account is now renewed and you have an active TrainerRoad account. Hooray, and Happy Training!