Inactive members that need to renew their accounts do so through the TrainerRoad website.
Here's how:
1. Log in to TrainerRoad via the TrainerRoad website using your existing username and password.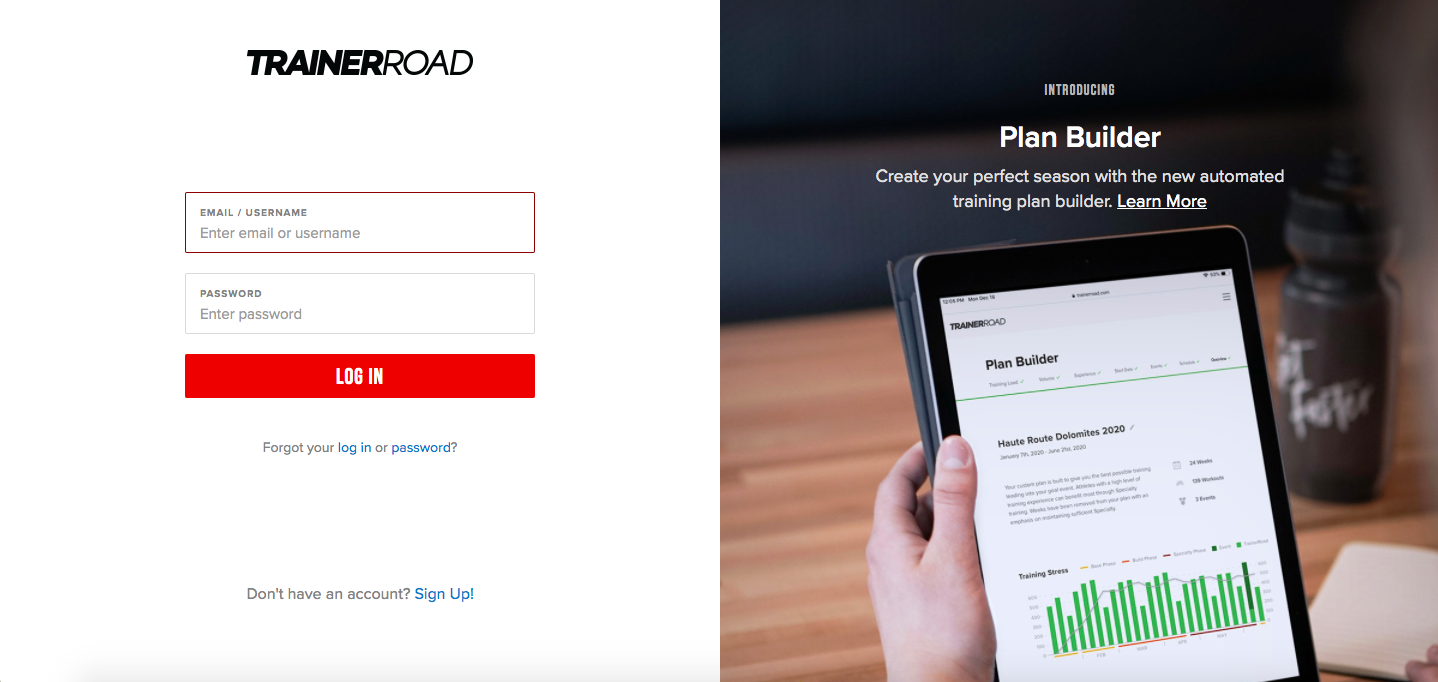 Assuming your account is inactive, you should be sent straight to the renewal page. Otherwise, you can use this link to view your account information:
2. Enter your payment information and choose a subscription plan.
Note: At this point, you can enter a promo code if you have one. Here's an article on: how to Apply a Promo Code.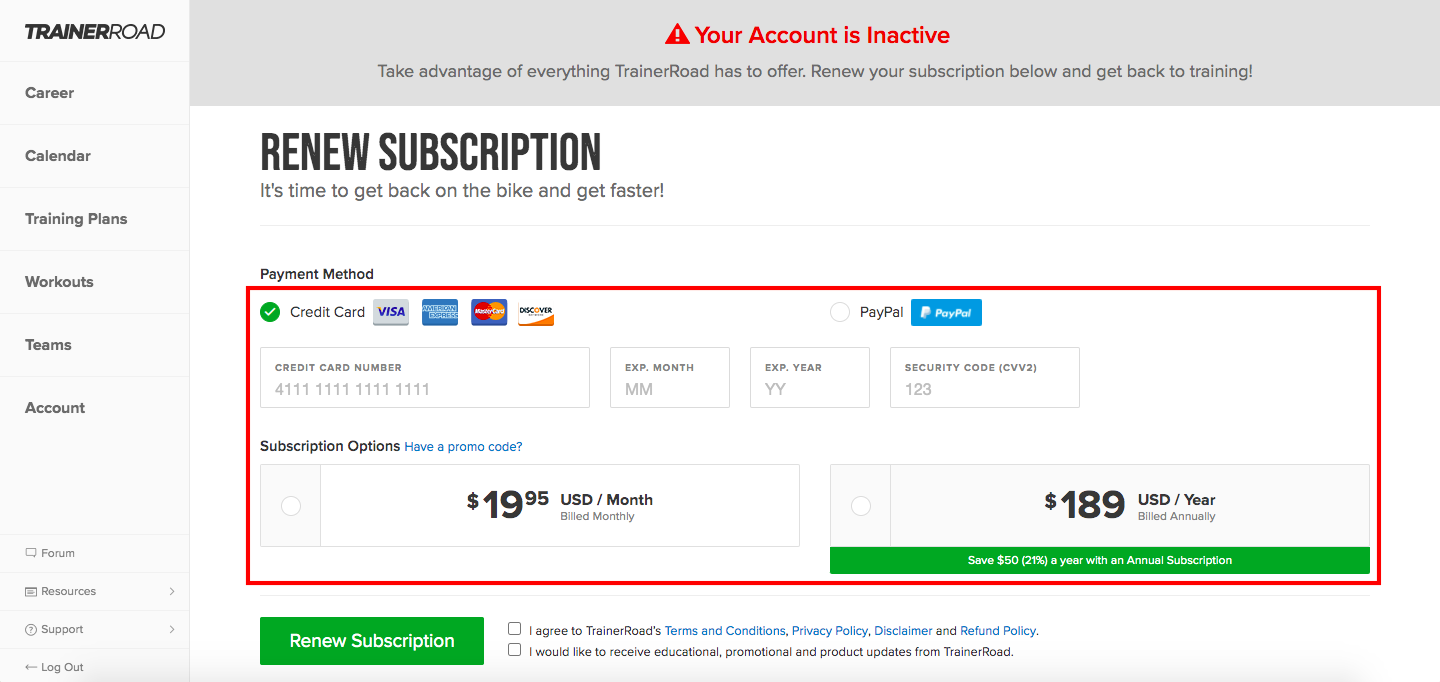 3. Upon agreeing to TrainerRoad's Terms (and signing up for educational, promotional, and product updates, if you wish), click the "Renew Subscription" button.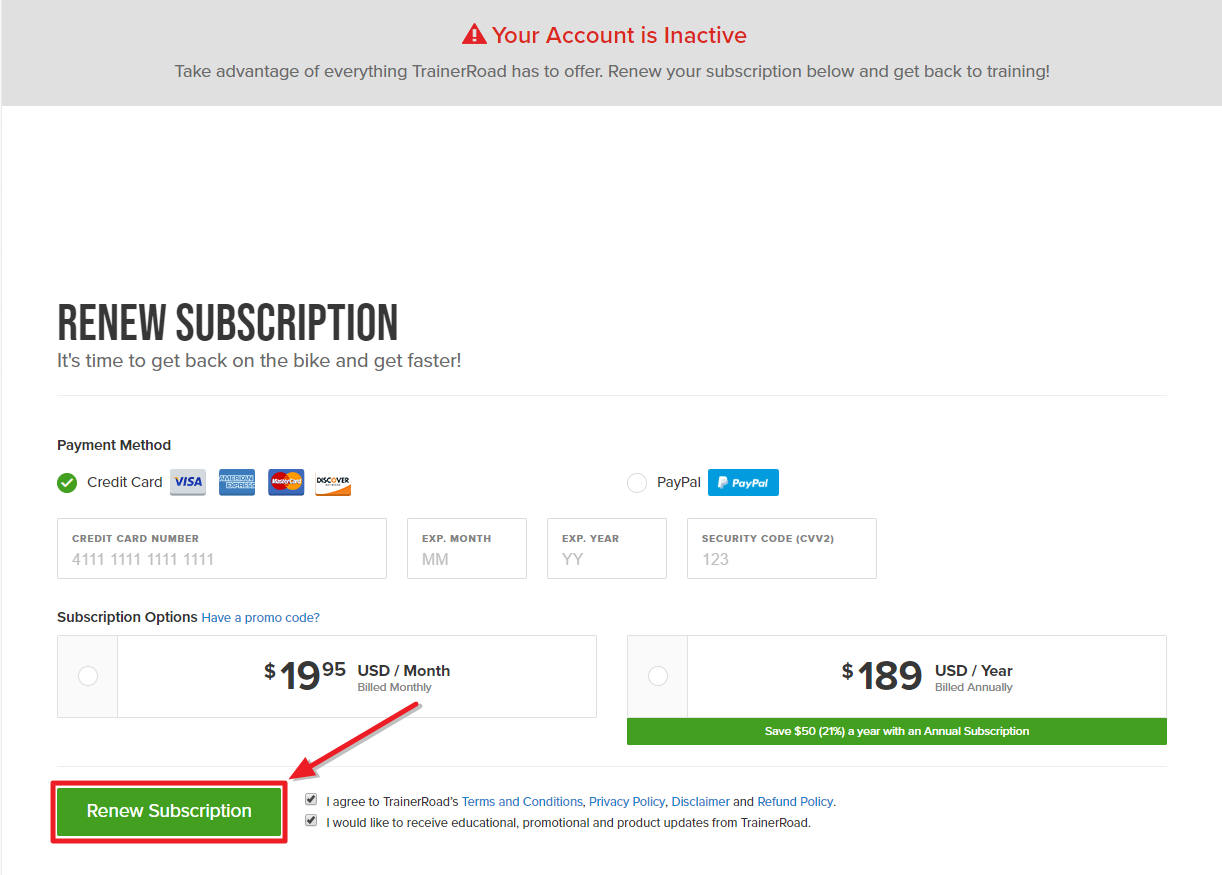 4. Boom! Your account is now renewed and you have an active TrainerRoad account. Hooray, and Happy Training!
How to Renew via Apple's In-App Payment
If you signed up in the past using Apple's In-App Payment system, you can renew your account by accessing Settings > Apple ID > Subscriptions from your iOS device.
You can also go to our Renew subscription page to manage your subscription directly with TrainerRoad.