Longer or shorter versions of a workout can be found through the "Workout Variants" feature.
Workout Variants
Many TrainerRoad workouts have variants that will change the workout's duration, IF, and TSS. You can utilize these workouts to achieve a similar training effect if you're too time-crunched to complete the original workout. Or, if you're looking for some extra TSS that day, a longer variant will give you just that!
A workout's variant will display as separate workouts with the same name, except with a "+" or "-" after the name.
Example: The workout "Baxter" has four variants. The variant "Baxter +2" bumps up the duration from 1.5 hrs to 2 hrs, the TSS from 67 to 88, and drops the IF from .67 to .66.
Accessing Workout Variants
Desktop:
Navigate to the "Workouts" section of the app, then search for the desired workout. If the workout has any variants, they'll appear as they do below: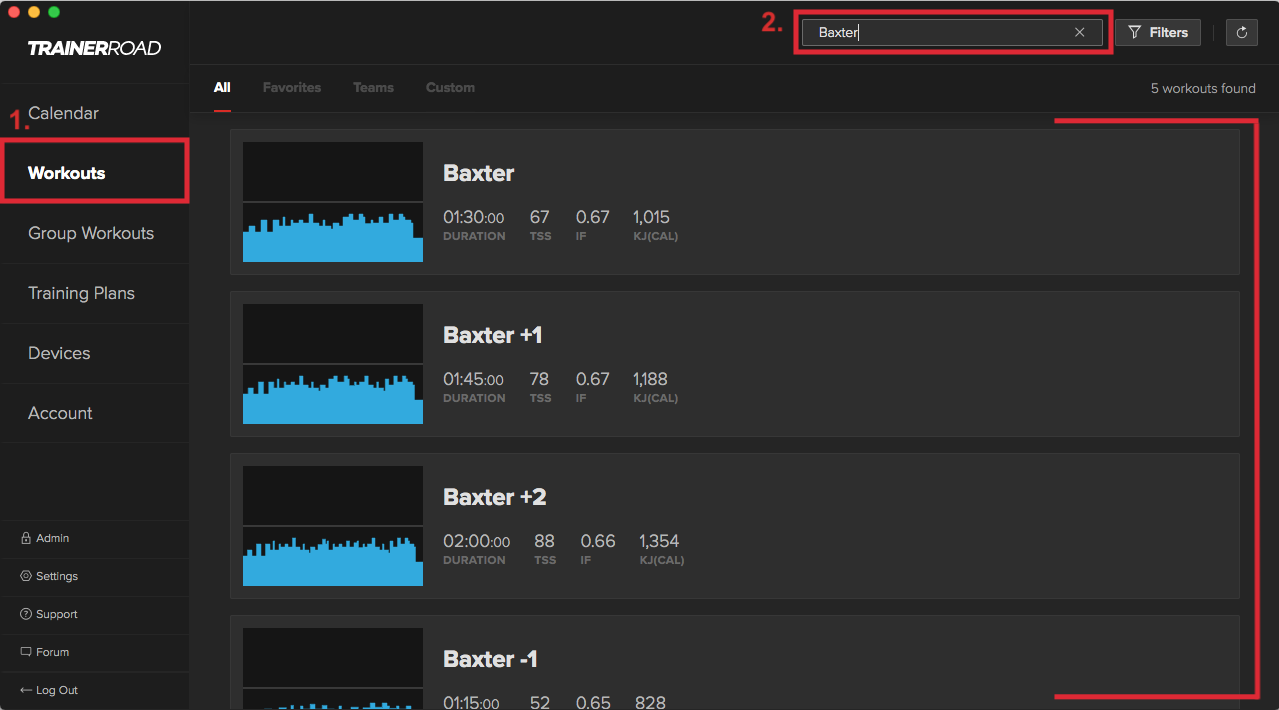 For workouts with variants, you can also access them when clicking into your scheduled workout.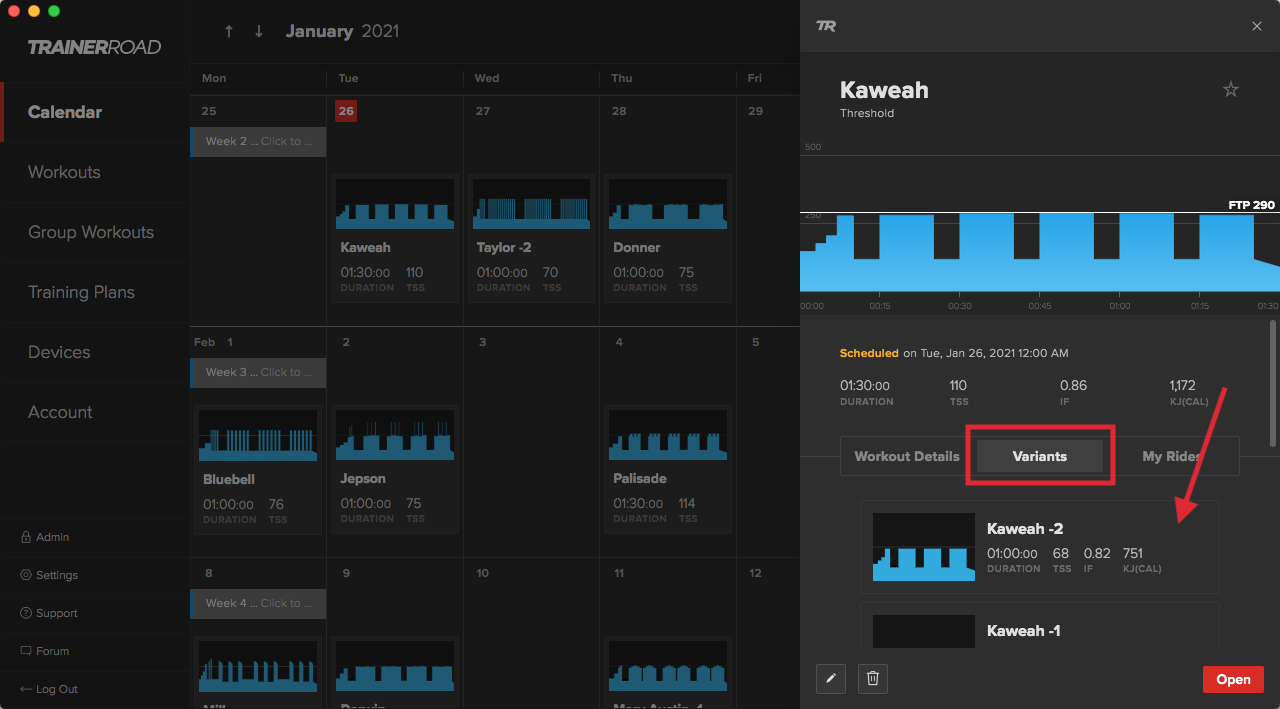 What If My Workout Doesn't Have a Variant?
If your workout doesn't have any variants, you can always find a similar workout that meets your parameters by filtering through our Workout Library. You can filter all of our workouts by duration, power zones, and intensity.
You can filter our workouts by navigating to the "Workouts" section, then clicking the icon below: