Scheduled TrainerRoad outside workouts can be pushed to Wahoo head units. Here are the steps to set that up!
Authorize Wahoo to Pull From TrainerRoad
To allow Wahoo to pull outside workouts from TrainerRoad, go to the Profile section of your Wahoo ELEMNT App, and select Connected Apps.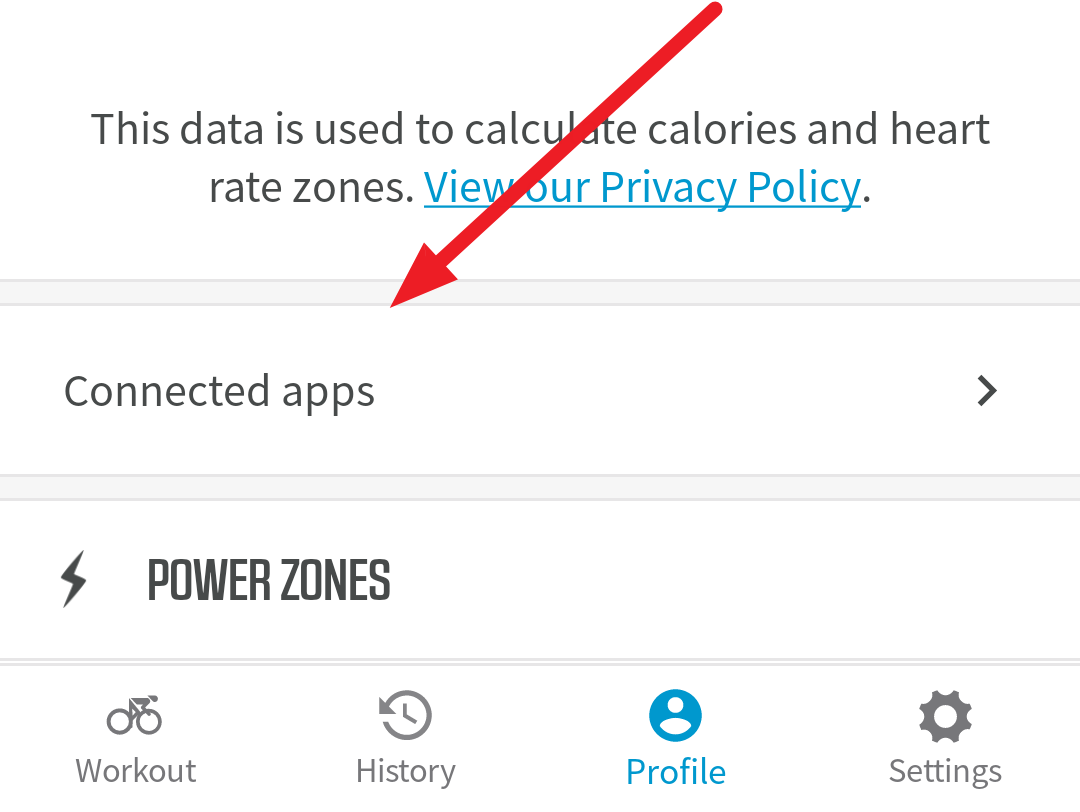 Authorize Wahoo to pull workouts from TrainerRoad.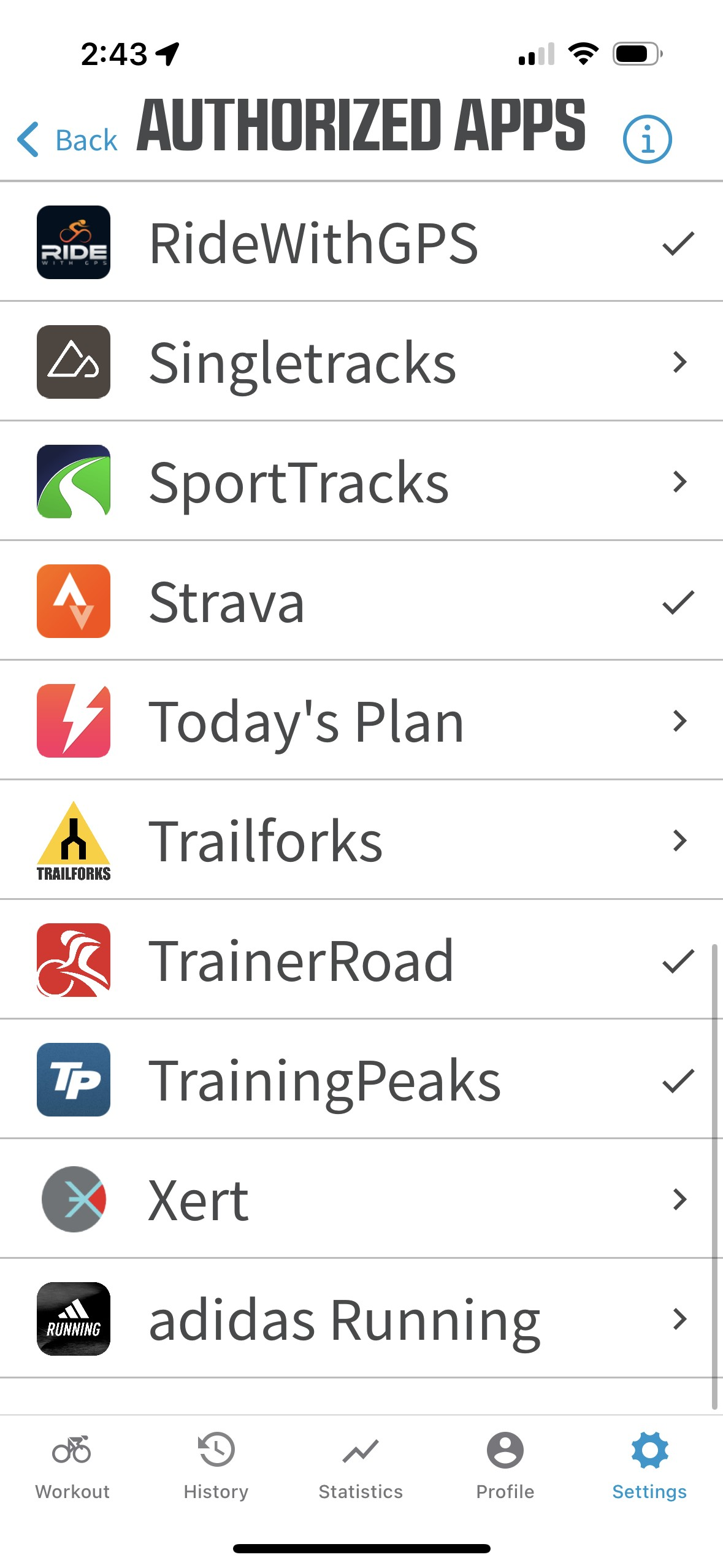 Sync Workouts back to TrainerRoad
Authorize Wahoo to send workouts to Strava.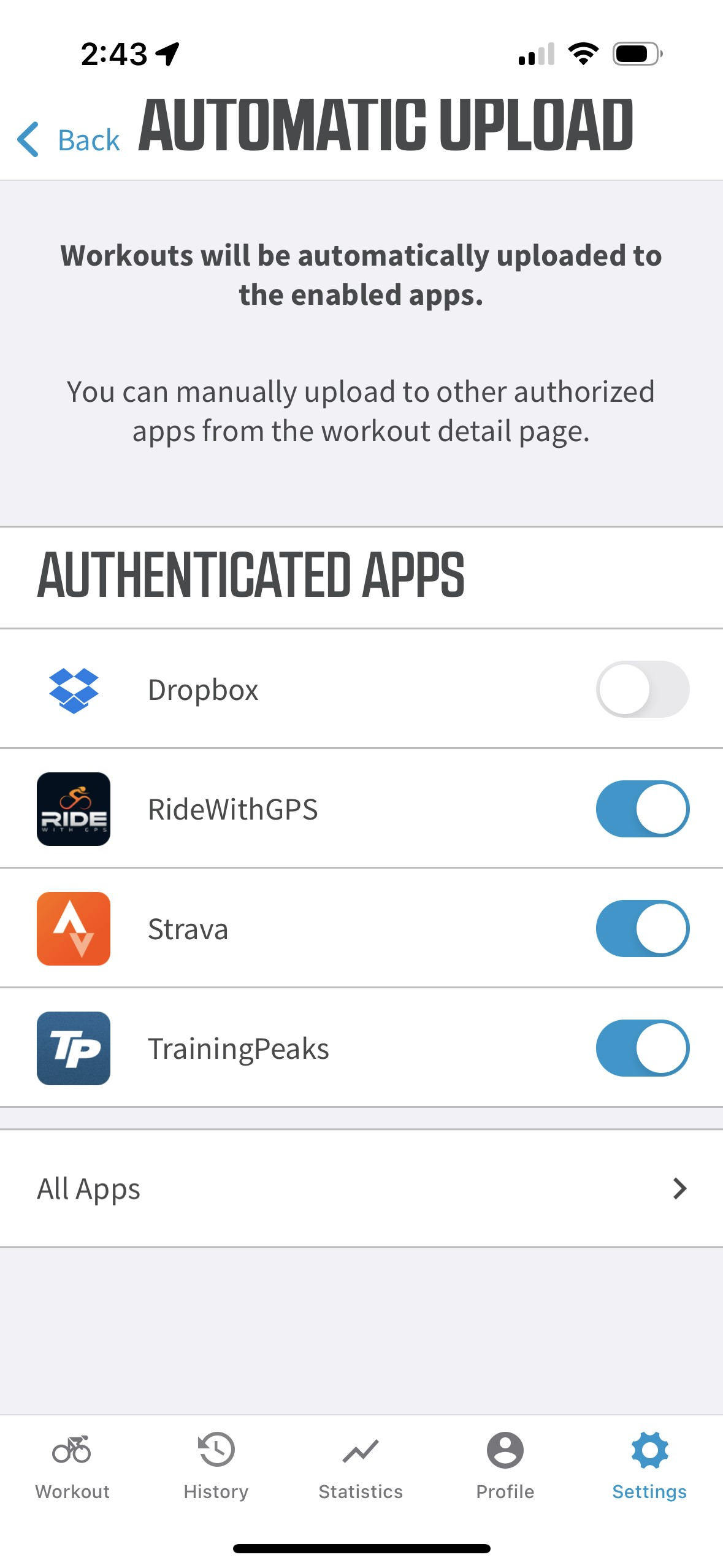 Enable Activity Sync with Strava to pull the workout back into TrainerRoad. For more information on enabling Activity Sync with Strava, click here.
Scheduling a Workout
Once Wahoo is authorized to pull from TrainerRoad, swap your scheduled workout for its outside version.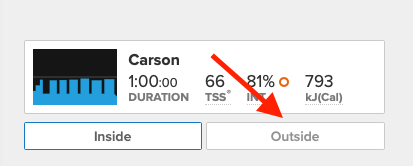 TrainerRoad workouts are made available to Wahoo 3 days in advance, and will show "Ready to be pulled for Wahoo".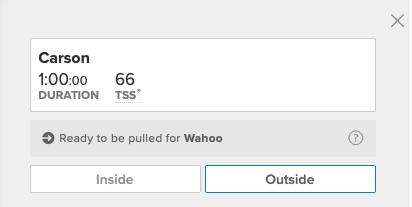 Pulling from TrainerRoad and Starting a Workout
Since Wahoo pulls workouts from TrainerRoad, you'll need to access the Wahoo ELEMENT Companion App to pull and start outside TrainerRoad Workouts.
Once in the app, select Pick a Planned Workout.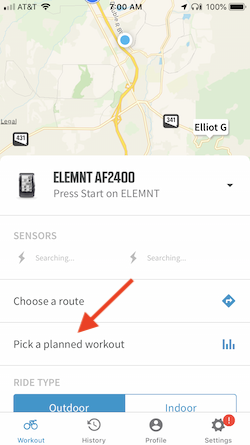 Wahoo will automatically search for, and pull any scheduled outside workouts.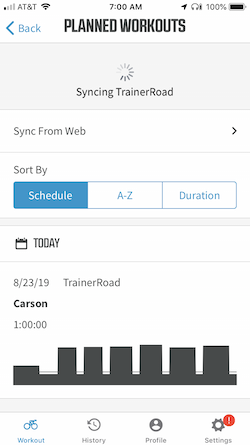 To start a workout, select a planned workout and press Select Workout Plan when your ELEMNT head unit is paired to the app.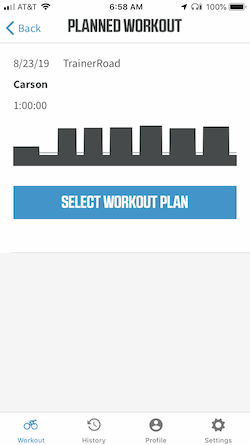 The message Plan Loaded will appear on your ELEMNT once the workout has been loaded.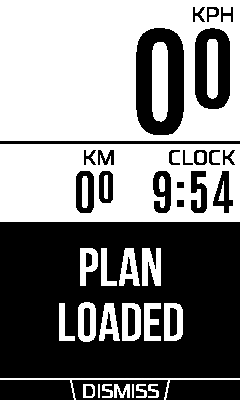 Navigate to the workout screen and you are ready to ride!