While you are in the first interval of the workout, you are given the opportunity to extend the warmup in one, five, and ten-minute increments. Each button can be pressed multiple times, which allows you to precisely extend your warmup. For example, if you wanted to extend by three minutes, simply press the "+1" button three times.
This feature is available on all platforms, and on all workouts except for the Ramp Test.
Extending Warmup/Cooldown on Desktop
In the Desktop Version, the "Extend Warmup" buttons are found in the lower right corner.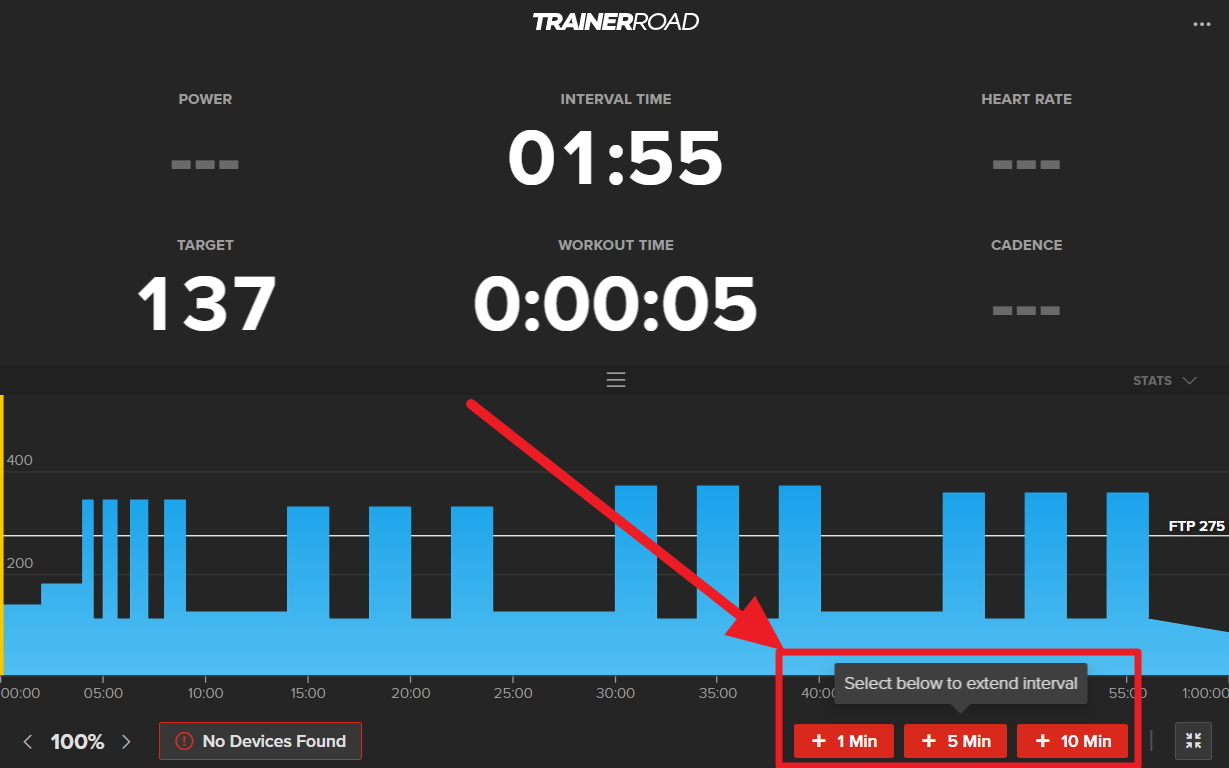 Extending Warmup/Cooldown on Mobile
In the Mobile version, you first open the "Extend Cooldown" menu by clicking the button in the middle right of the screen. From there, a menu will open that will allow you to extend the warmup by the desired length.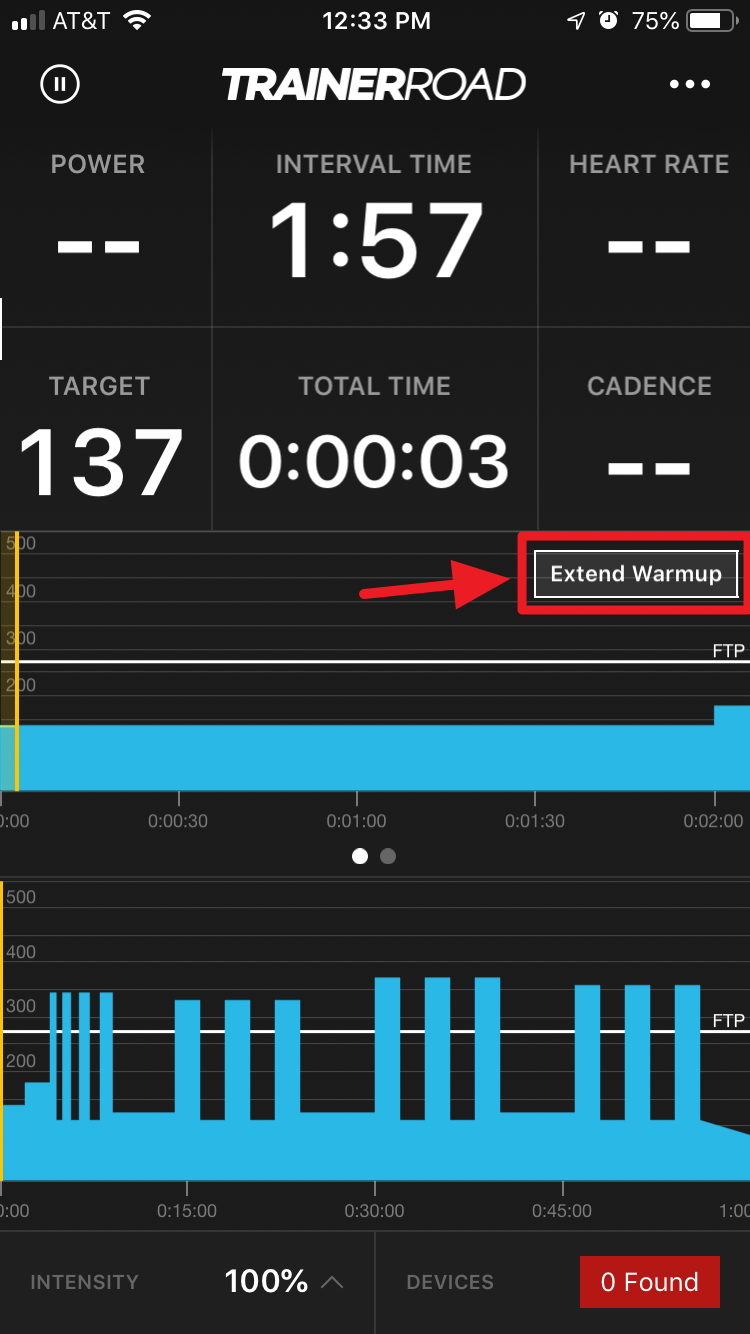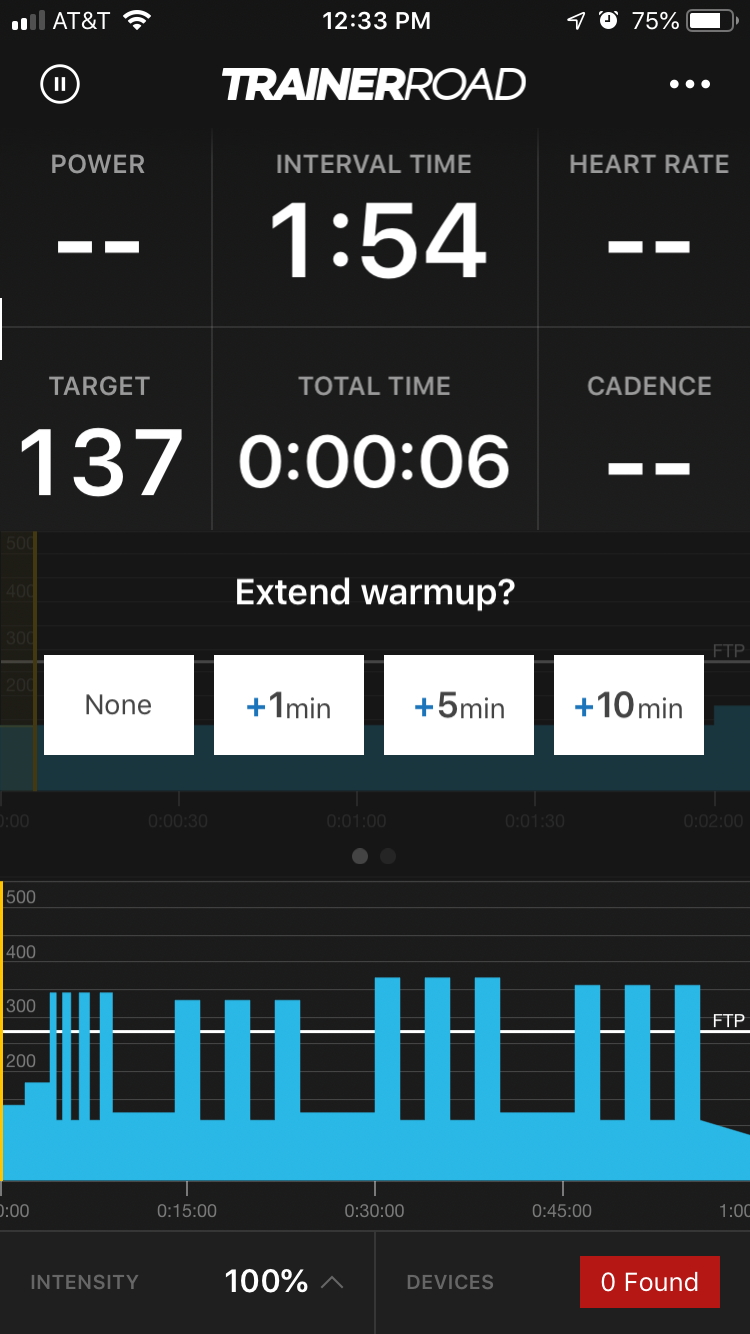 Extending Cooldown
The process for extending the cooldown is exactly the same, but it will occur during the final interval rather than the first.