If you're following a Triathlon plan created with Plan Builder, Adaptive Training will recommend adaptations for your Swim and Run workouts.
Any Swim and Run workouts in your training plan that aren't marked as completed will be considered skipped by Adaptive Training and trigger adaptations for future workouts.
How Does Adaptive Training Recommend Swim and Run Workouts?
Adaptive Training does not adapt Swim and Run workouts based on performance in past workouts. Instead, it recommends adaptations based on any missed Swim or Run workouts in your training plan.
In scenarios where you leave your Swim and Run workouts as skipped on your Calendar, Adaptive Training will consider this, and will recommended adaptation for future workouts.
Marking a Swim or Run Workout as Complete
Once you've completed your Swim or Run, you'll have to mark it as completed on your Calendar manually. Otherwise, if a workout is not checked as completed, it will automatically mark itself as skipped.
To mark a Swim or Run as complete, simply select the workout from your Calendar and check the "This workout has been completed" box. Then hit "Save".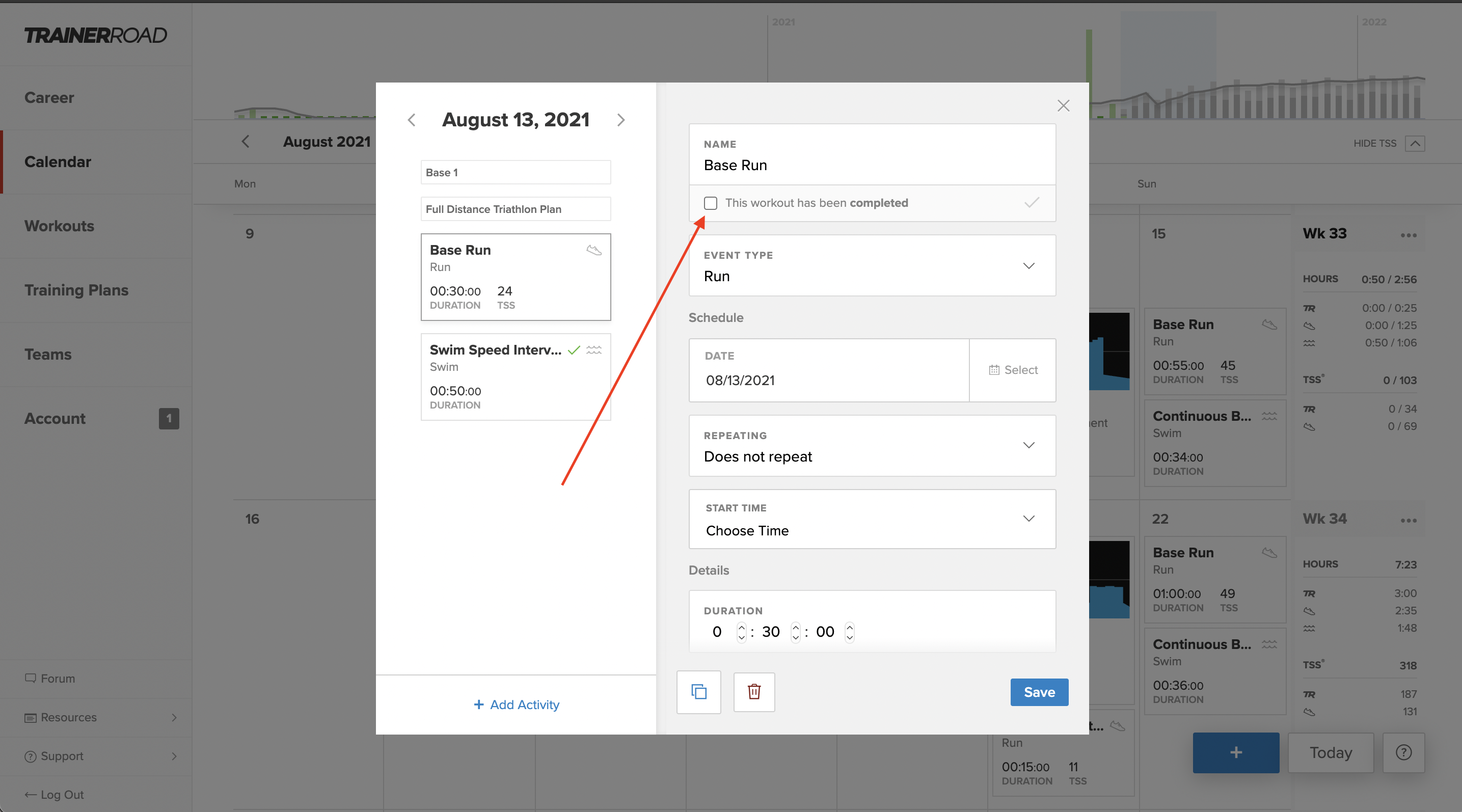 FAQs
Will Adaptive Training adapt Swim and Runs on a non-Plan Builder Tri plan?
Currently, Adaptive Training won't adapt Swim or Run workouts on a non-Plan Builder Training Plan. Adding Adaptive Training compatibility for all of our training plans is a high priority and will follow our initial launch.