Are you new to TrainerRoad and your power isn't registering? Here's a list of the most common problems and how to fix them.
Virtual Power Users
VirtualPower converts speed on the trainer into power. For that to happen, we need to make sure we're getting speed readings from your device.
Make sure you have an ANT+ or Bluetooth Smart speed or speed/cadence sensor paired under the devices tab in the desktop software. You can get our software here: www.trainerroad.com/install


Make sure your speed sensor is "awake" when pairing. So make sure the back wheel is spinning when you're trying to pair.


Make sure you have a magnet on your rear wheel to register speed. Make sure that the magnet is close enough to the speed sensor to register. This is the number one problem.

Speed sensor magnets should pass close enough to the sensor to trigger a revolution, but not so close as to touch the sensor when it passes. In other words make sure there is a small gap.

Another way to check speed readings is to pair your speed/cadence sensor with another head unit like a Garmin 500. If it reads on your Garmin (while indoors) but not in TrainerRoad then please contact us at support@trainerroad.com.


If you're having problems pairing, make sure that the battery is semi new and that you don't have any other wireless interference. Here's some info about making sure your ANT+ is setup right.


Under the devices tab make sure "Power Source" is set to your trainer.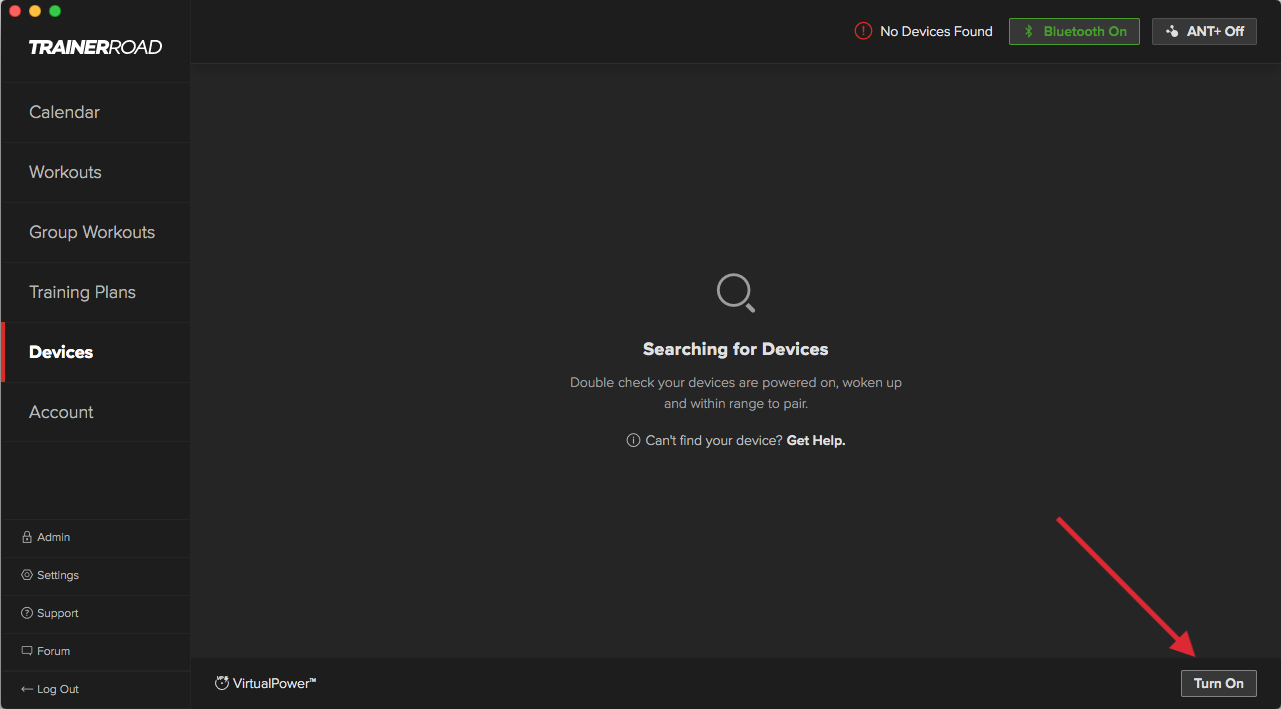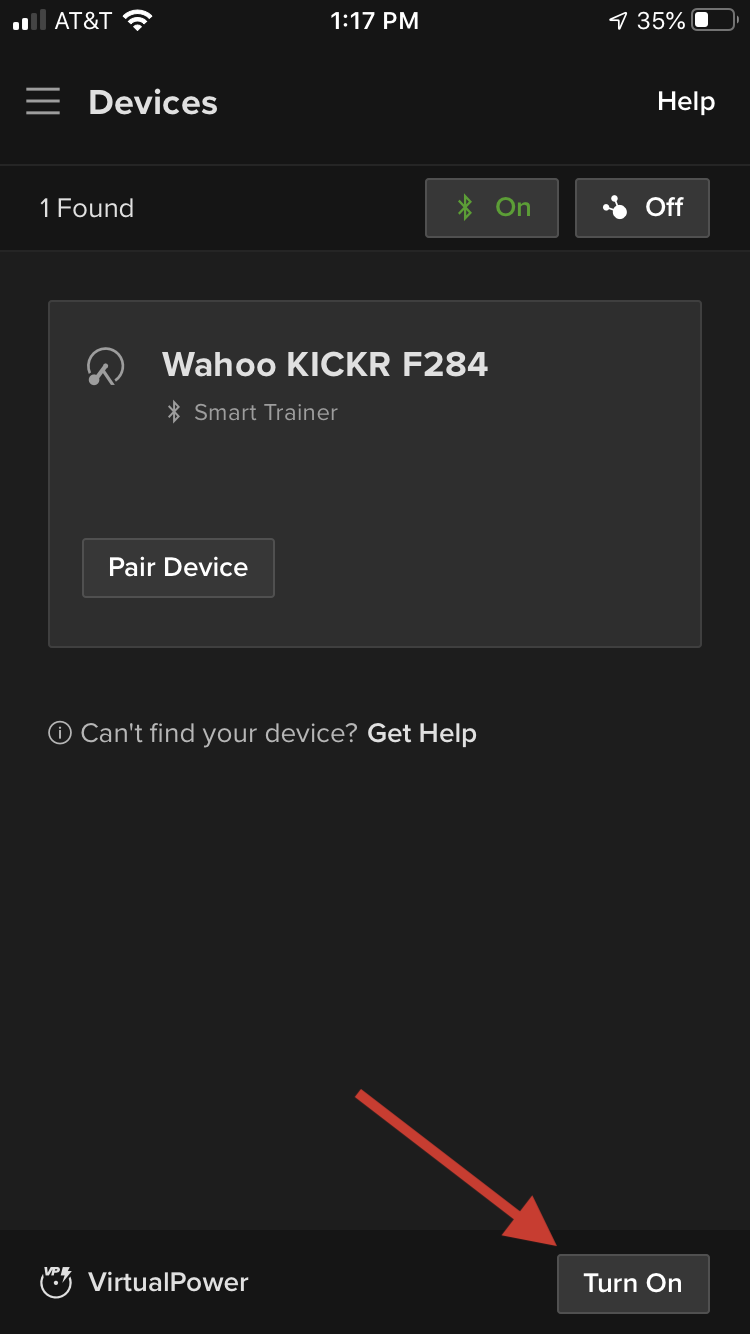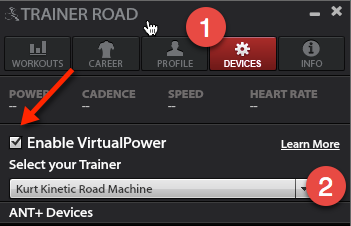 If you still have problems, contact us at support@trainerroad.com and we'll help you out.
Power Meter Users
If you have a power meter paired with TrainerRoad and you are not getting power readings then there are a couple things to check.
Make sure VirtualPower is not enabled.
Check to see if another head unit like a Garmin 500 will pick up your power readings.
Check your power meter battery. The older the battery, the weaker the wireless data will travel from your power meter.
Get your ANT+ USB stick close to your power meter. This will rule out interference and half powered batteries
Still have a problem?
If you still have problems, contact us at support@trainerroad.com to get things sorted out.