Do You Have Workouts in ERG or MRC Format You'd Like to Use with TrainerRoad?
We are striving to make it as painless as possible to create new workouts. We recognize that some of you already have workouts you've created in other formats, so this article will show you how to import those workouts from TrainingPeaks into our WorkoutCreator so you can use them with TrainerRoad.
We currently support ERG and MRC file formats. After a workout has been created in TrainingPeak's workout builder just drop the file on the workout list in the WorkoutCreator. Make sure the extension is all lower case like .mrc, though, or else it won't recognize the file type.
Once your workout is built in TrainingPeak's Workout Builder, you can export the workout by clicking the "Export" button in the upper right-hand corner of the quick view.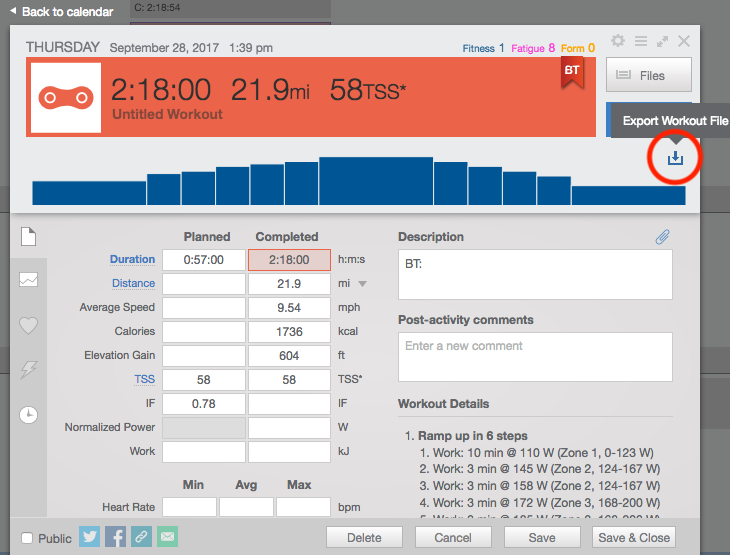 Once you export the workout from the Workout Builder, you will be prompted to export the workout file into a compatible file format. TrainerRoad's WorkoutCreator is compatible with ERG and MRC file formats. All other file formats are not compatible with the WorkoutCreator.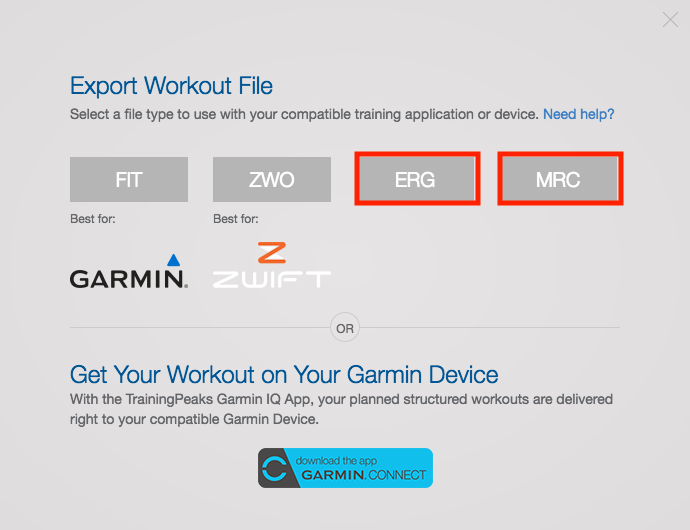 Once the file has been successfully exported, you can drag and drop the ERG or MRC file into the workout list. Once you've dropped the file into the WorkoutCreator you will be prompted to title your new custom workout. Learn more about how to publish and edit your custom workout here.