How To Pair an ANT+ Power Meter
The Garmin Vector Power-Meter Pedals measure a rider's power directly from the pedals. TrainerRoad will collect and display power data from the Garmin Vector using ANT+ or Bluetooth. Learn more about ANT+ connectivity. Learn more about Bluetooth connectivity.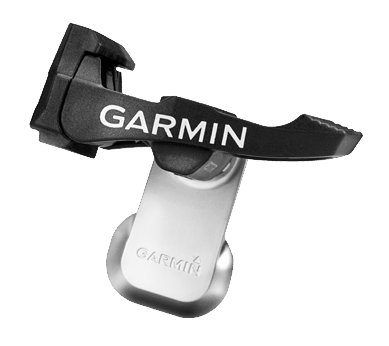 How Your Vectors Measures Power on TrainerRoad
If using a single-sided version of the Vector power meter pedals (if you have a Vector S, the S stands for "single-sided"), power is only derived from the left side. That power is doubled and displayed as a complete reading.
Keep in mind the single-leg measurement style of this power meter when considering single-leg (ILT) drills. Since power is only derived from the left pedal, riders will not get any readings during right-leg-only intervals. If you're using your Vectors to measure cadence, the workout will automatically pause during right-leg-only drills if you have the auto play/pause feature turned on.
If you own dual-sided Vectors (Vectors without the S nomenclature) and connect them via ANT+ or Bluetooth Smart, your power is measured on each side and added together.
How to Pair Your Garmin Vector with TrainerRoad (Mobile)
1. Navigate to the Devices tab and make sure ANT+ is turned on.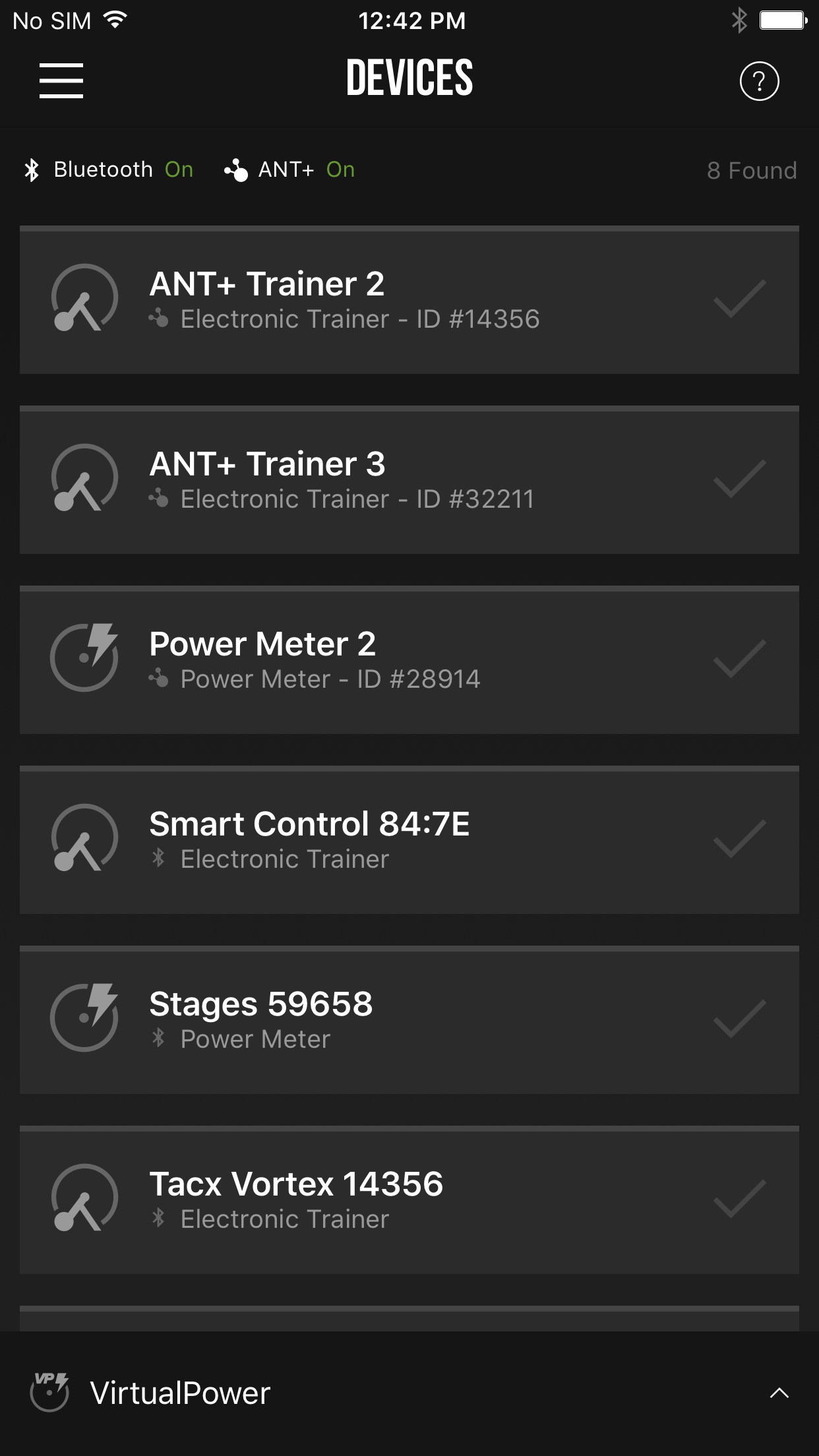 2. Wake up the Garmin Vector by pedaling. After tapping on the Power Meter, note the green border showing it as 'paired'.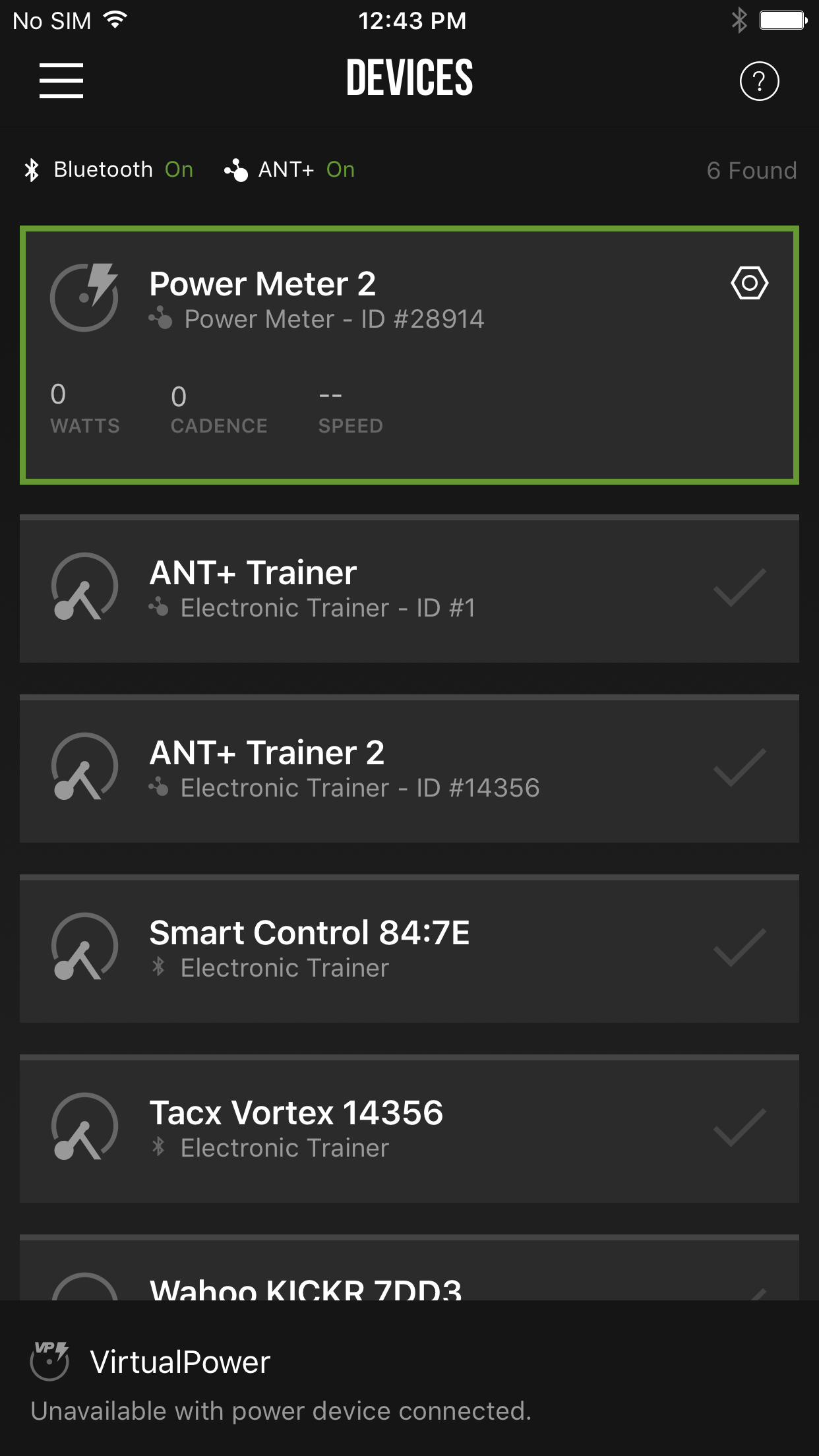 3. Tap on it once more to open the Device Settings screen.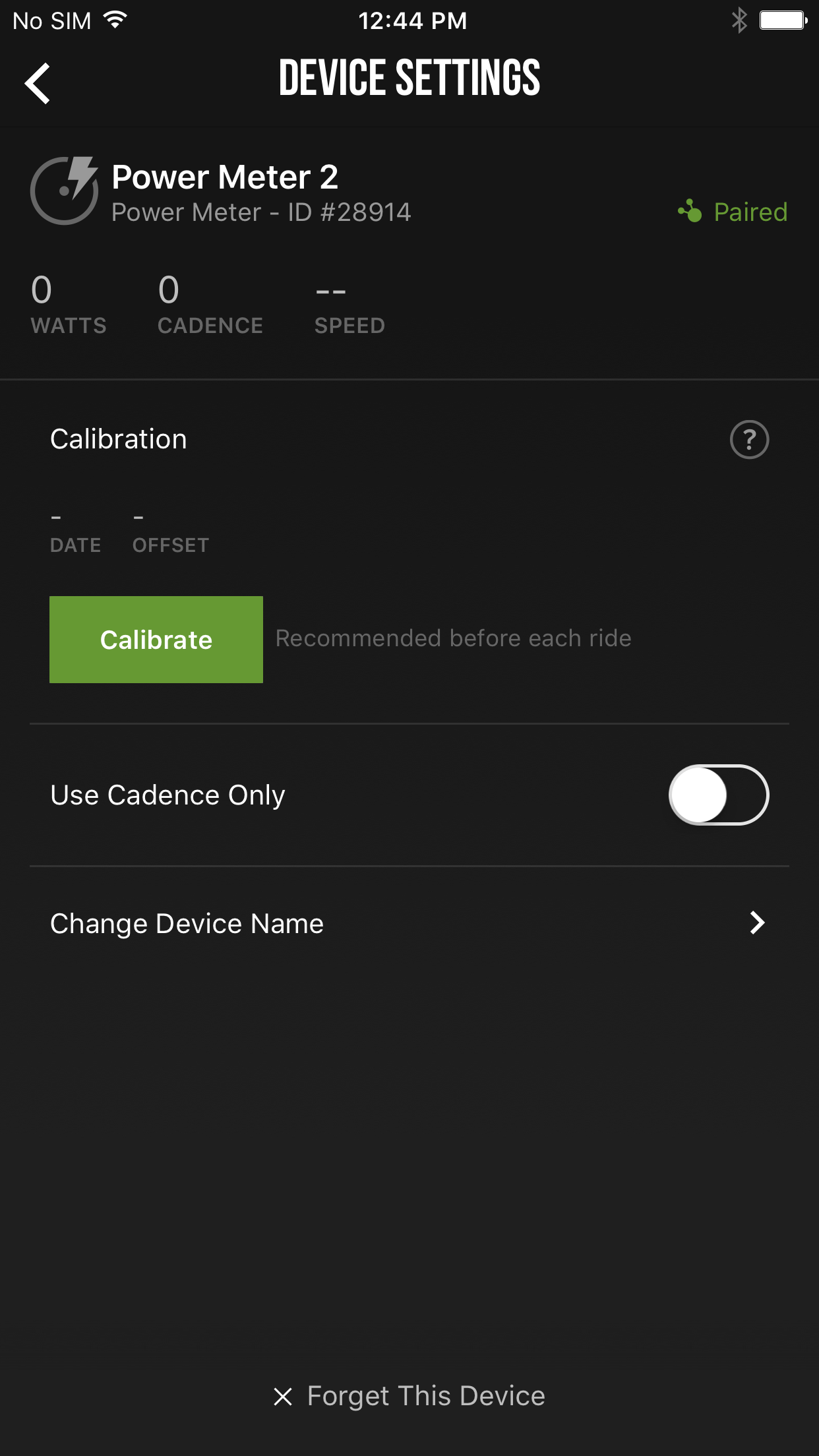 4. Tap calibrate and you're ready to ride!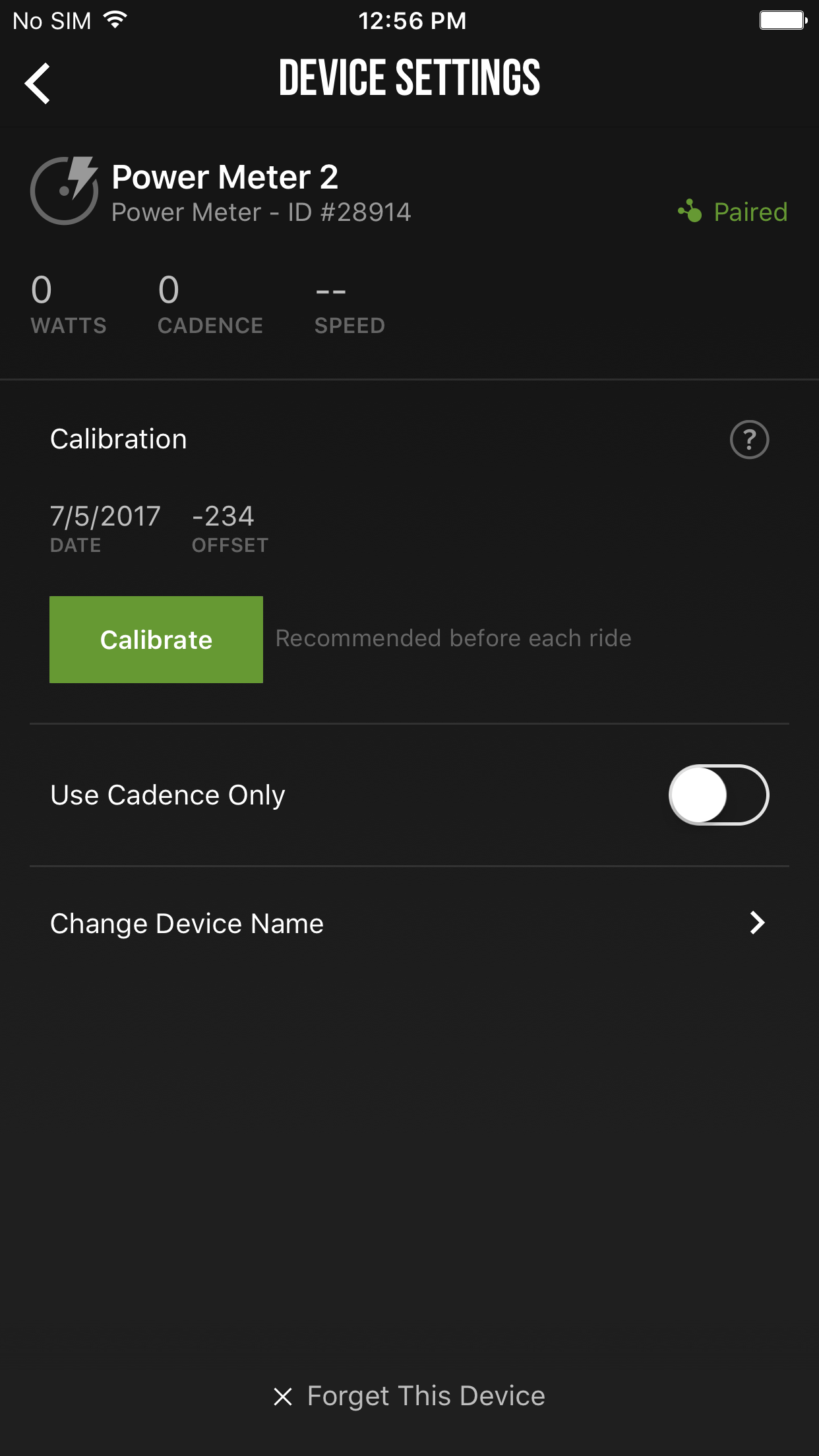 Pairing your Vector Pedals (Desktop)
1. Open the TrainerRoad app and go to the Devices tab
You will see this screen: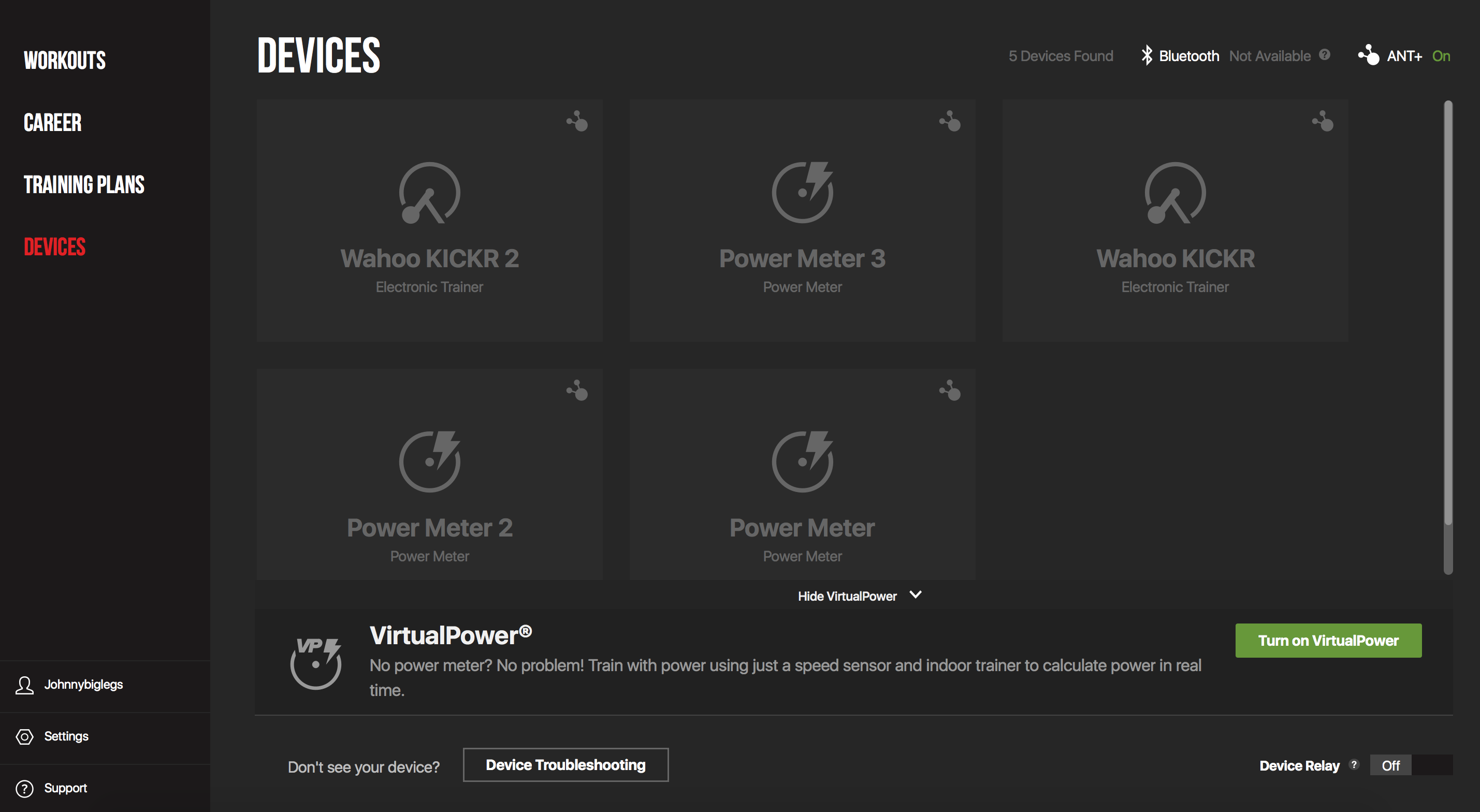 2. Hover over your Power Meter and click to begin pairing. Once pairing is complete, the PM will be bordered in green.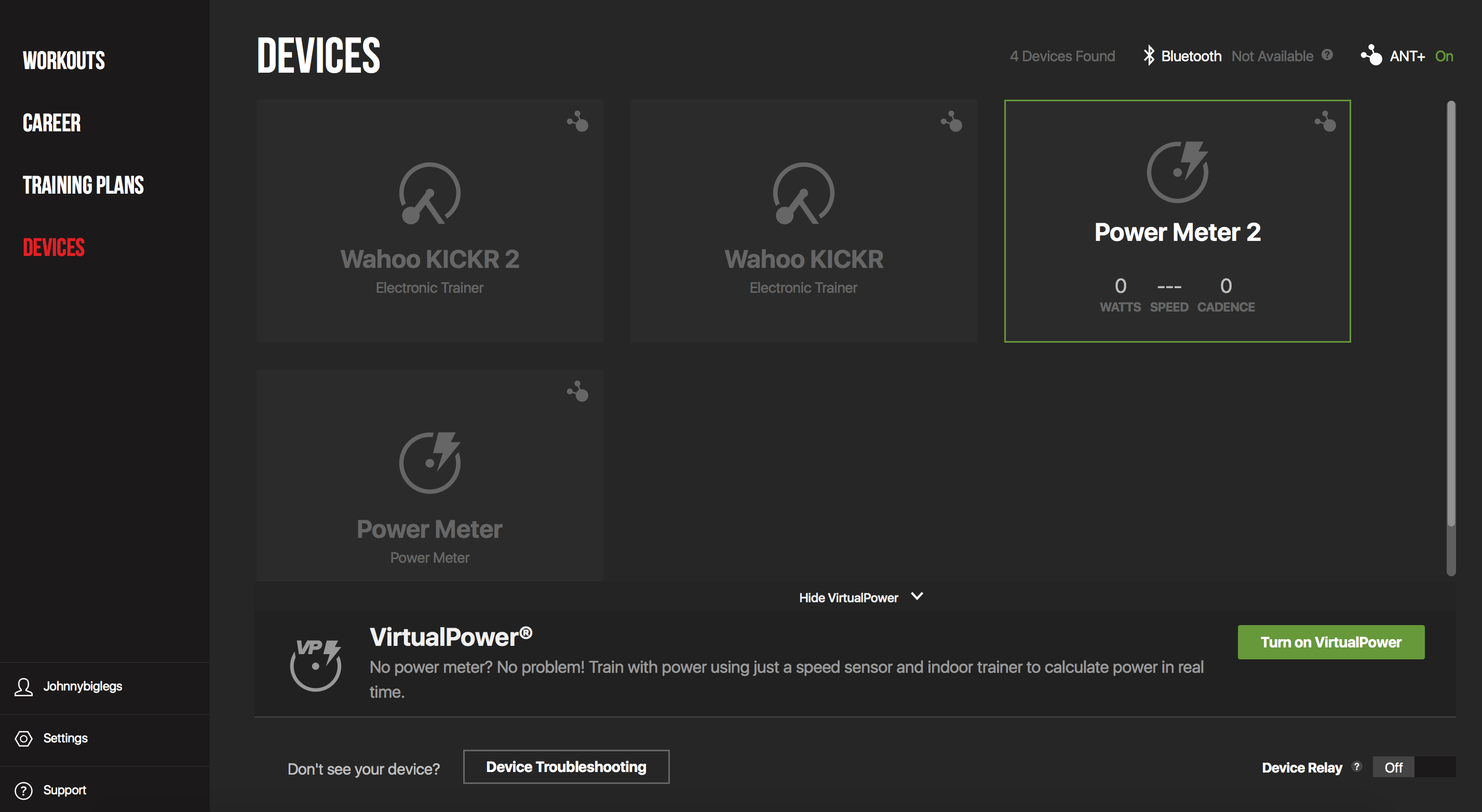 3. Once paired, you can click on the PM again to open the Device Settings menu. From here you can calibrate the PM.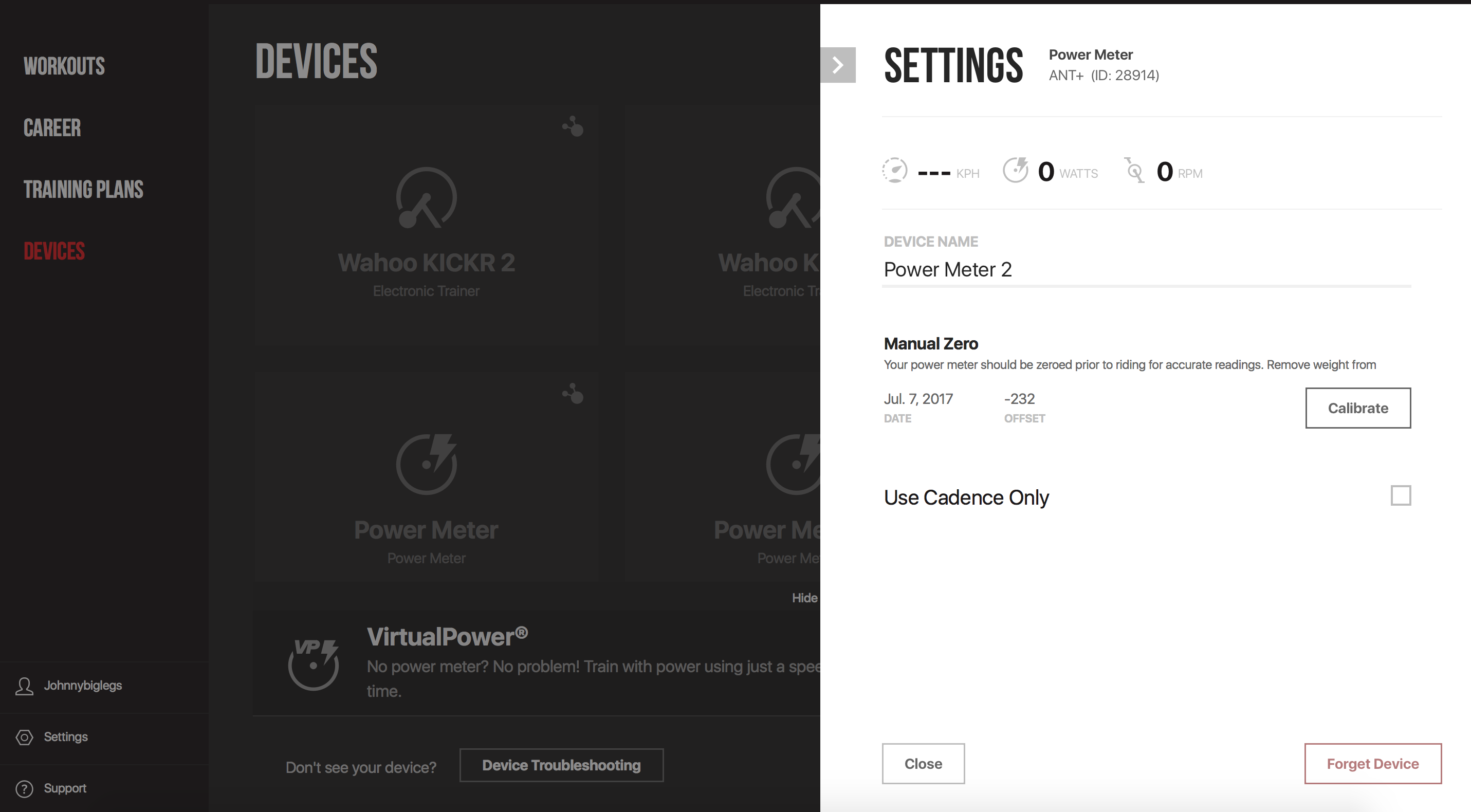 You're now ready to ride!
How to Pair Your Garmin Vector with TrainerRoad (Legacy)
1. Open the TrainerRoad application and go to the Devices tab.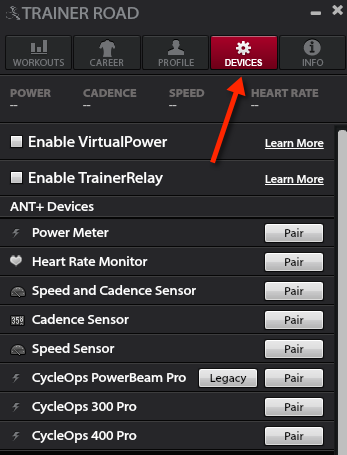 2. Click the "Pair" button that corresponds with Power Meter.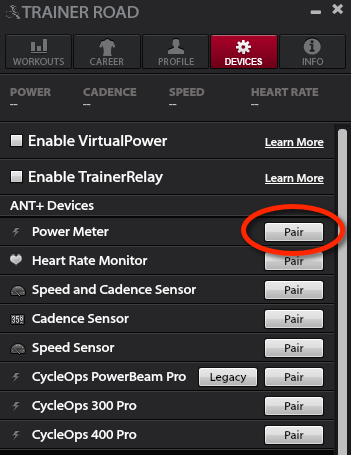 3. Wait for your Vector to pair with TrainerRoad.
"Searching for device" will be displayed until the power meter is found.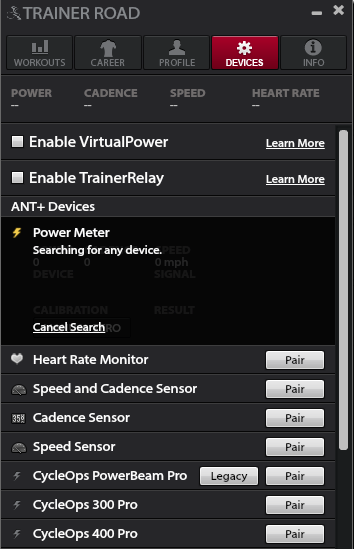 4. Your Vector Pedals are Now Paired!
The pairing box will turn green once your Vector has paired with TrainerRoad. You'll be able to view power, cadence, speed, the Vector's signal strength, hours since your battery has been replaced, and a button to manually zero your power meter.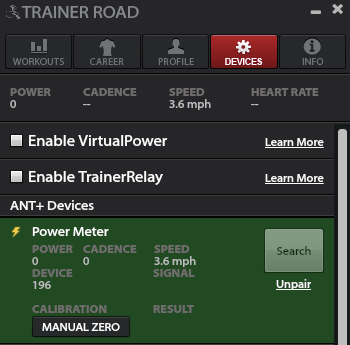 5. Manually Zero Your Vector
Manually zeroing your power meter is just like zeroing a scale before measuring your weight. Hit the Manual Zero button to complete this process. Although this step isn't required to start a workout, we recommend zeroing your Vector before each ride.