This article is intended to troubleshoot log-in problems with our website.
Are you unable to login to the TrainerRoad Mobile or Desktop applications? Troubleshoot desktop login problems.
Password/Username
An incorrectly input username or password are the two most common reasons behind a user's inability to log in. First, make sure there aren't any typos in your username and password.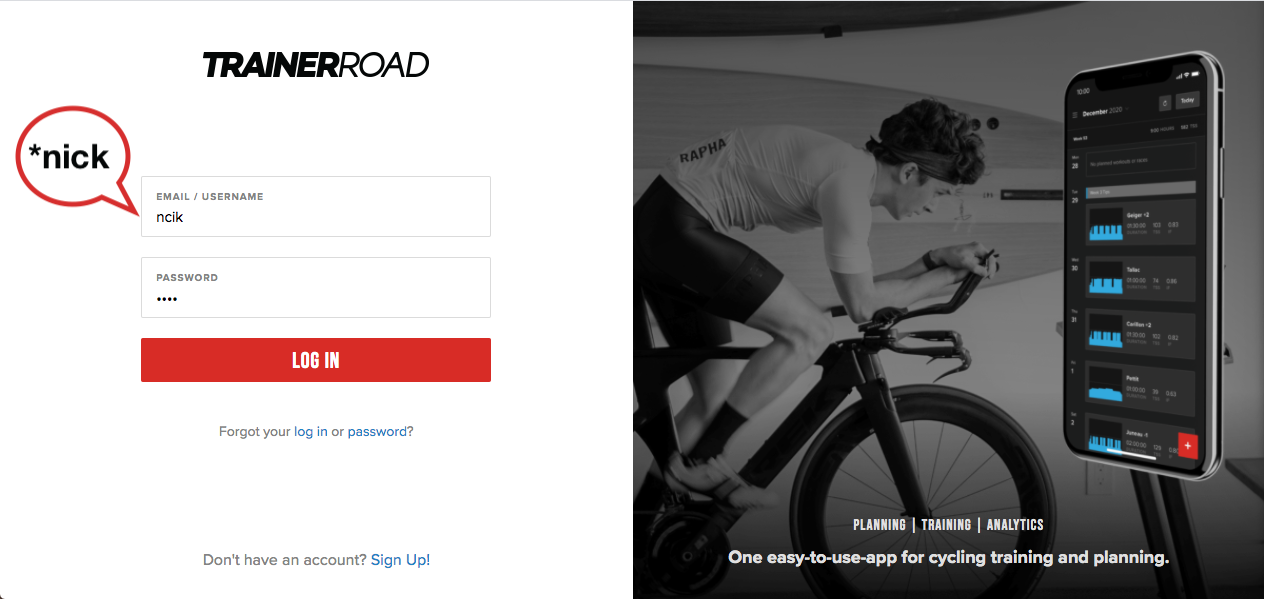 If you forgot your password, you can reset your password by following the instructions at the link here: Reset your TrainerRoad password.
Work Computer
Are you trying to log in from a work computer or from your office? There is a chance that your company's proxy or firewall settings are blocking access to the TrainerRoad site. See if you can log in from home or from a personal computer.
Still Unable to Log in?
Our support team is here to help!
Shoot us an email at support@trainerroad.com.