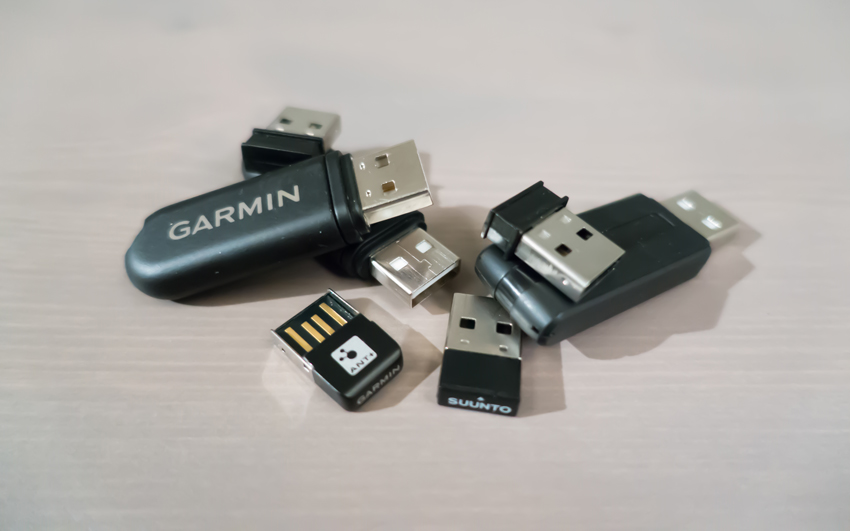 If you're using TrainerRoad on a desktop or laptop computer with ANT+ devices, you probably already know that you need an ANT+ USB stick. There are two types of ANT+ USB sticks: the USB1 and USB2 stick. Depending on your computer and device setup, the type of USB stick you use can matter.
Differences between USB1 and USB2
The primary difference between USB1 and USB2 is the number of ANT channels the stick supports. The number of channels determines how many devices the stick can handle, as each connected device operates on a single channel. USB1 has 4 channels (and can thus connect up to 4 devices) whereas USB2 offers 8 channels (and can thus connect up to 8 devices).
USB2 not only offers the ability to pair more devices, but it also features more robust connections once devices are connected.
Determining what kind of USB stick you have
ANT+ USB1 sticks are no longer in production. All recently purchased ANT+ sticks will be of the USB2 variety. However, if you're using an older ANT+ stick, there's a chance it may be USB1.
You can tell if your ANT+ stick is a USB1 model in two ways: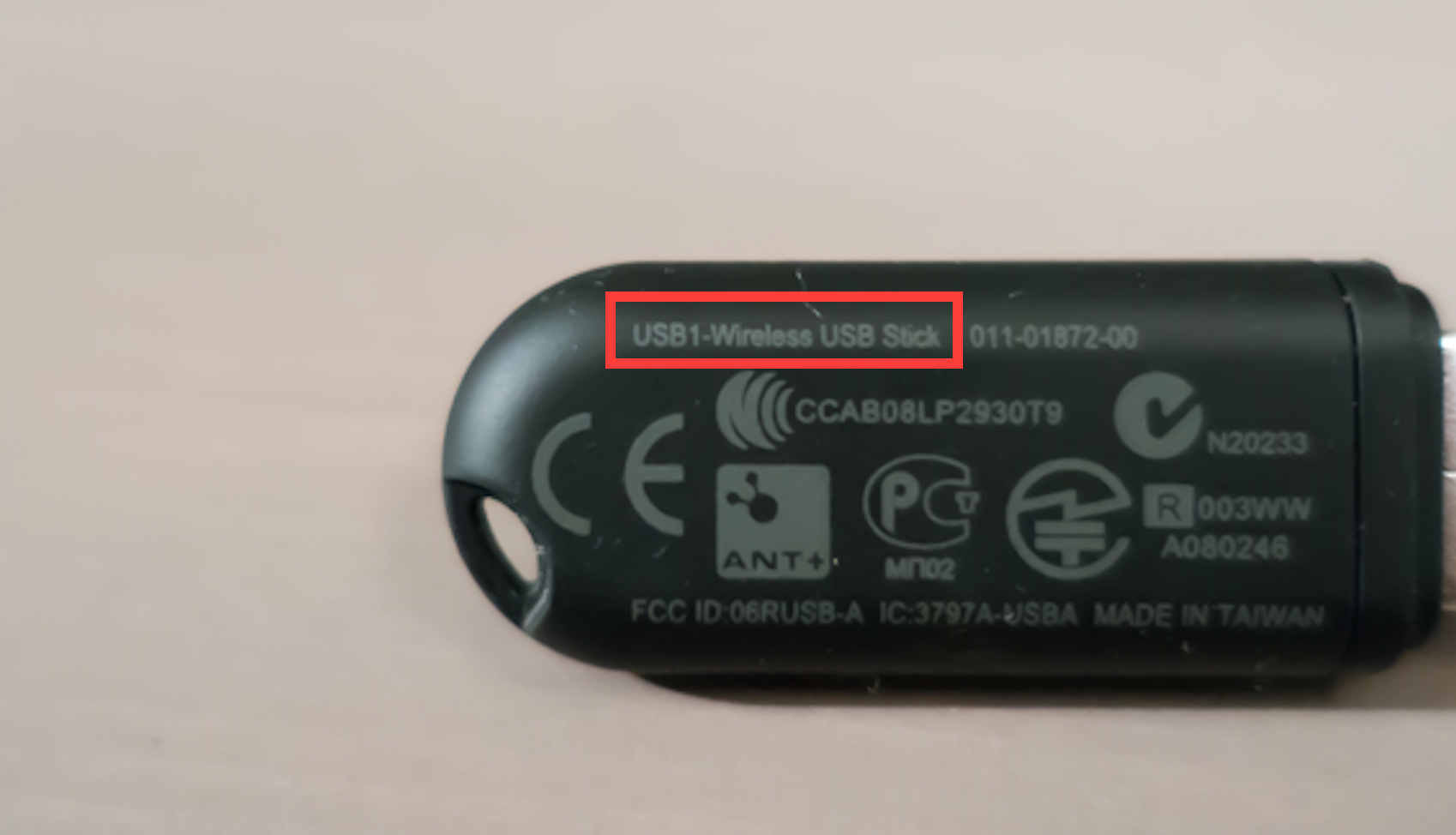 1. The stick will be labeled "USB1-Wireless USB Stick" on the reverse side of the stick.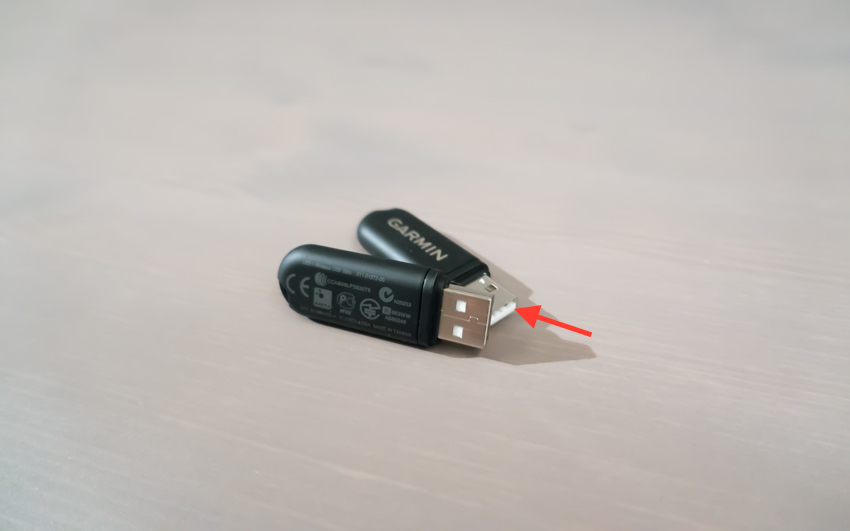 2. If you have a Garmin-manufactured stick, the inner portion of the plug-in point will be white.
If neither of the above are applicable to your ANT+ stick, it's probably USB2. Additionally, all mini ANT+ USB sticks are USB2.
When do I need a USB2 ANT+ stick?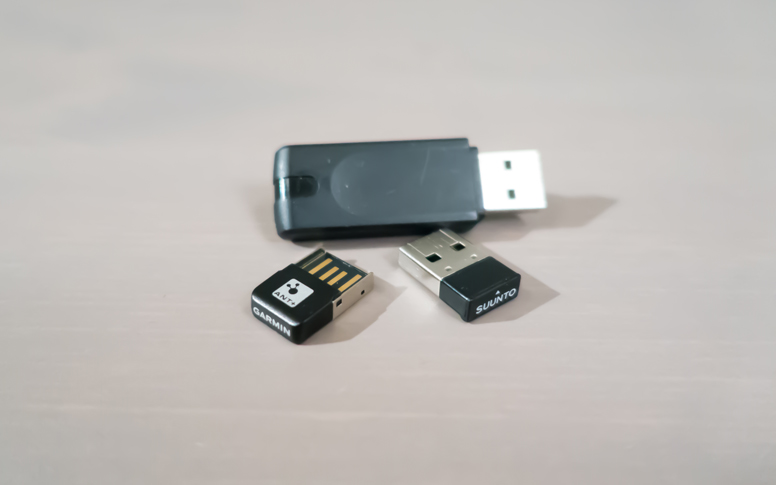 The above ANT+ USB sticks are all examples of USB2 products. 
TrainerRoad Mac Legacy (Adobe Air) Desktop App: USB1 dongles will work with TrainerRoad Legacy (Adobe Air) on Mac Desktops unless you're trying to pair a Wahoo KICKR. You will need a USB2 dongle to use the Wahoo KICKR with the TrainerRoad Legacy desktop app. Note: if you've updated to the new Mac app, you will need to use USB2.
TrainerRoad Windows and Mac Desktop App: USB1 sticks are not supported on either our Windows Desktop or new Mac Desktop software. You'll need a USB2 stick no matter what devices you're pairing.
Where can I buy a USB2 ANT+ stick?
TrainerRoad Recommends:
Mini Garmin ANT+ Stick
A great ANT+ USB stick option — and it's small enough to stay plugged in when you aren't training.
Suunto Movestick Mini
The Suunto Movestick Mini is another great option that's also small enough to stay plugged in.

Live in Australia?
Aussie users will need to pick up an ANT+ stick from an Australian vendor or a local bike shop instead of the Amazon links above.
Problems Connecting Your Devices?
Visit our troubleshooting article for help getting your devices connected so you can start training!