A key component to planning a season is not only the A race you're training for but also the events and races that occur leading up to it. With Calendar, you can add any future or past races.
Having races and events planned into Calendar gives you an overall look at your season while also reminding you what all the hard work is for!
Add a Race/Event
To add a race, either select a specific day or the "+" button on the bottom right part of your screen. You'll add an "Other Activity" and then enter the pertinent information regarding the event. Towards to bottom, you'll see the opportunity to select whether it's an A, B, or C race.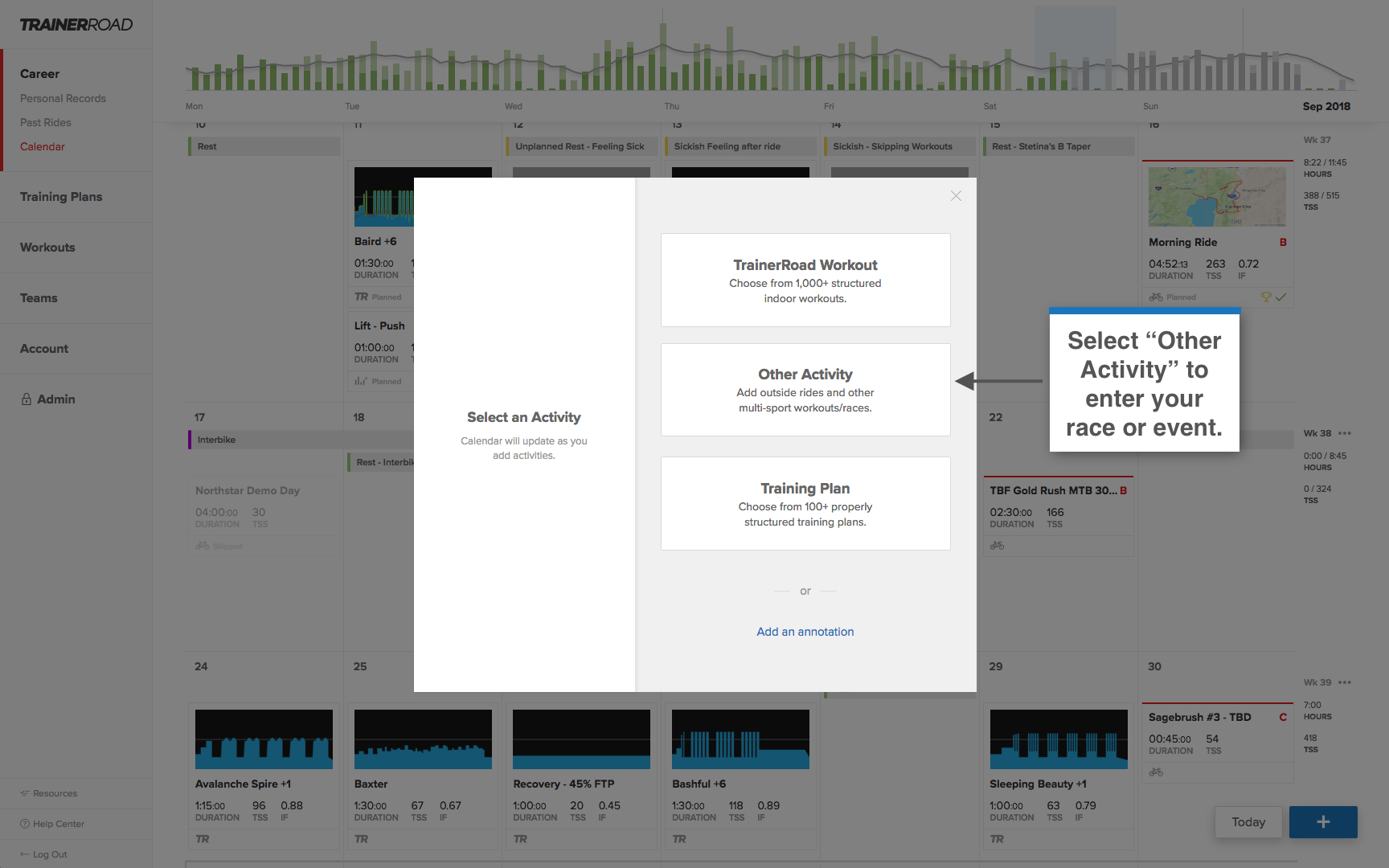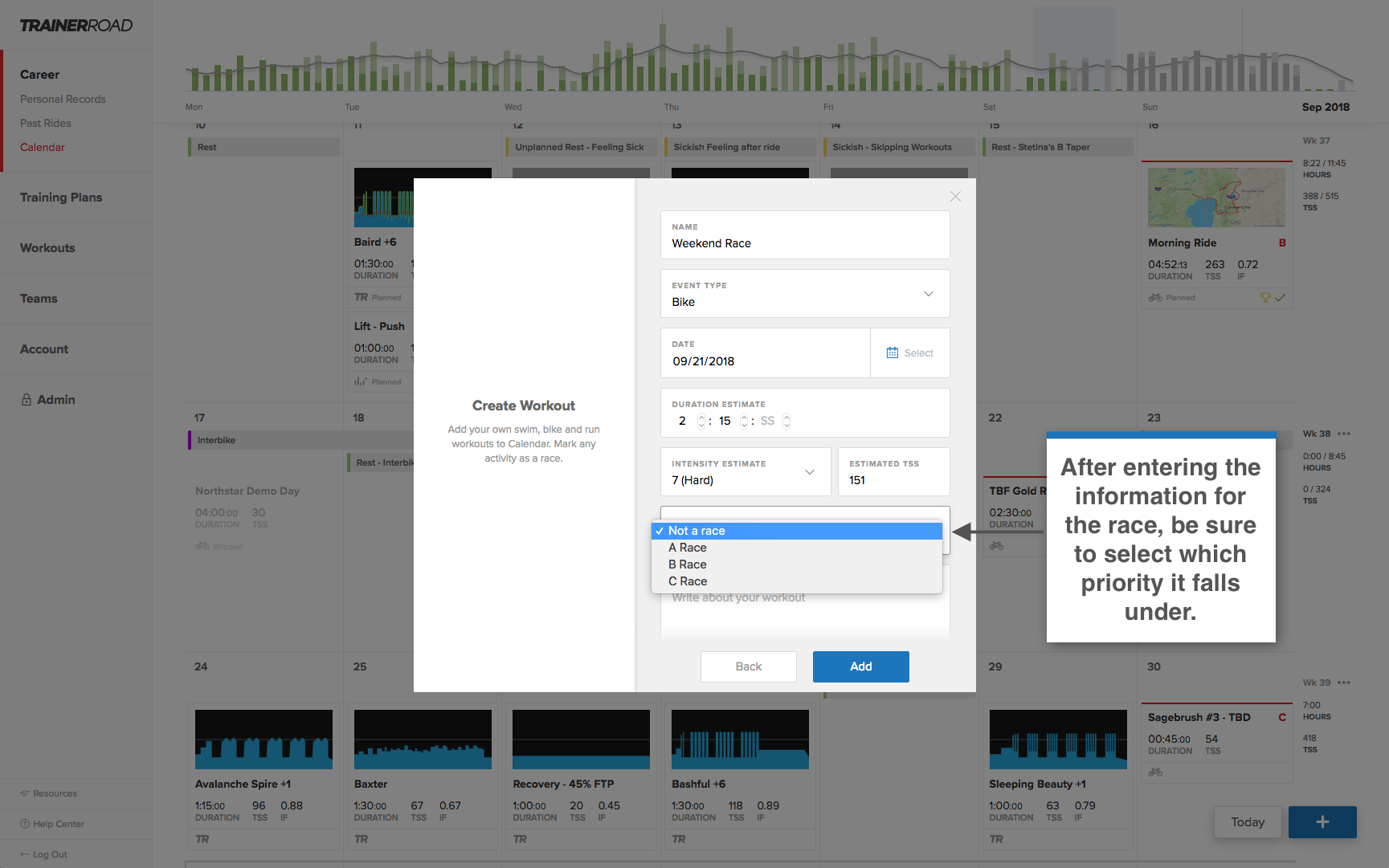 Editing a Race/Event
To edit a race, simply select it from the calendar to open the dialogue box. You can then edit any part of the race. Along with that, you can easily drag and drop the race from one day to another in case it was rescheduled.
Since a race is categorized as an "Other Activity", you will have to manually mark it as completed.