Scheduled TrainerRoad outside workouts can be pushed to Garmin head units.  Read on to learn how to set this up.
Authorize Garmin Sync
To allow outside workouts to push to Garmin Connect, setup ride sync to include pushing workouts from TrainerRoad to Garmin.  If you have previously setup ride sync, you will need to re-authenticate to enable this.
Allow TrainerRoad to share workouts with Garmin Connect.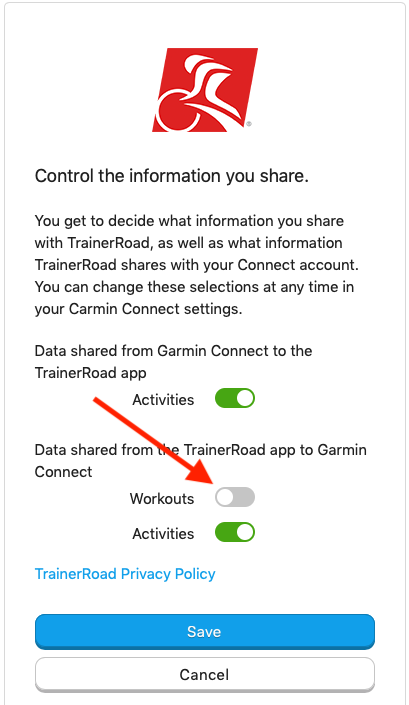 Scheduling a Workout
Once workout push is enabled, scheduled TrainerRoad outside workouts will be pushed to Garmin Connect.
Workouts will be pushed to Garmin 2 days in advance.
Workouts scheduled more than 2 days in advance will be scheduled to push, and won't appear on Garmin Connect yet.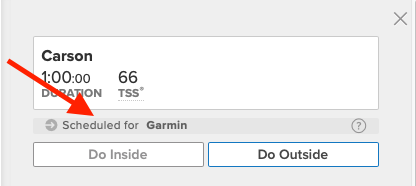 Once a workout is pushed to Garmin, it will appear on your Garmin Connect calendar.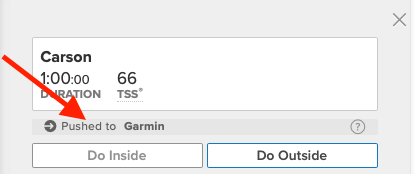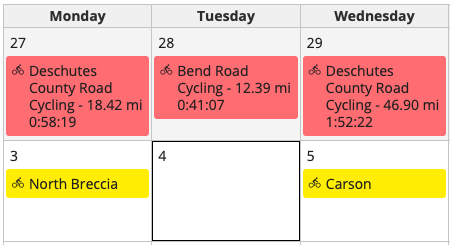 Starting a Workout
To start a workout, turn on your Garmin head unit and make sure it connects to your mobile device via Bluetooth.  When this happens, your Garmin Connect account will send the workout to your head unit.  You should see a "Download Complete" message on your Garmin when it has finished syncing.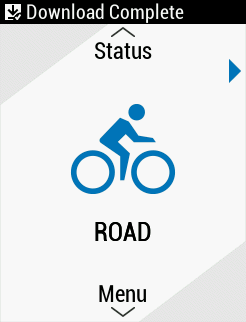 Once this is complete, navigate to your workout screen where you should be prompted to complete your scheduled workout.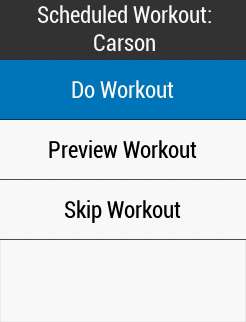 Note: If you aren't prompted to start your scheduled workout, it may be visible from your Training Plan/Calendar.
TrainerRoad Recommended Setup
For the closest thing to a TrainerRoad workout, we recommend creating a custom screen with the following Data Fields. To learn how to get the most out of your outside workouts visit our Outside Workout Best Practices article.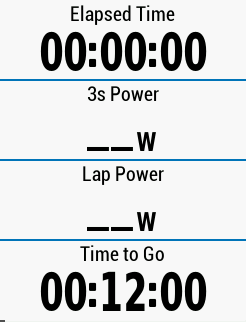 Elapsed Time
Shows the total time you have been riding.
Nested under Timer category.
3 Second Power
Shows smoothed instantaneous power.
Nested under Power category.
Lap Power
Shows average power for the current lap/step of a workout.
Nested under Power category.
Time to Go
Shows how much longer the current step of a workout is.  
Nested under Workouts category.
*For older generation Edge devices and all Garmin watches without the Time to Go field, we suggest Lap Time as an alternative.
For more detailed information on how to create a custom screen, go here.